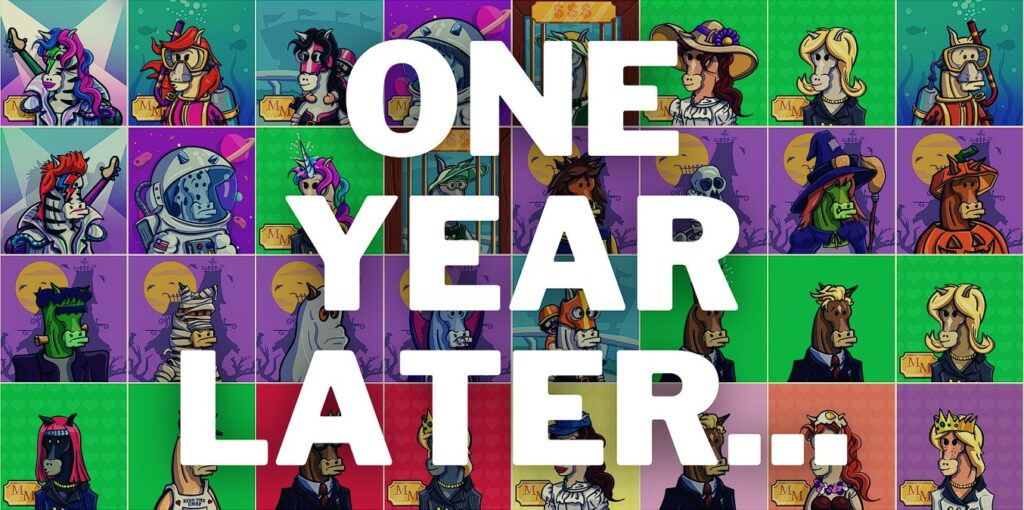 I'm writing this to document a strange period of time in human history – this is for you; the aliens who download the entire internet from a black box HDD buried in the sand after we annihilate ourselves. Or perhaps after we transcend into the weirdness of the metaverse as purely digital entities (verified on the blockchain!), forever leaving behind physical civilization with records like these to piece together what happened.
It all started with the Studs. As someone who got into the NFT craze last summer, I found myself scrolling through the howrare.is upcoming mints list, ready to dive in however I could. I stared down a promising list of adjectives and animals, feeling the familiarity of exchanging abstract money for digital goods reminiscent of an MMORPG auction house.
Somewhere between an exact ripoff of Pudgy Penguins (except on Solana), Skeleton Crew, Artificial Irrelevants and 50+ rugs that are now long forgotten… was the upcoming mint listing for Stylish Studs.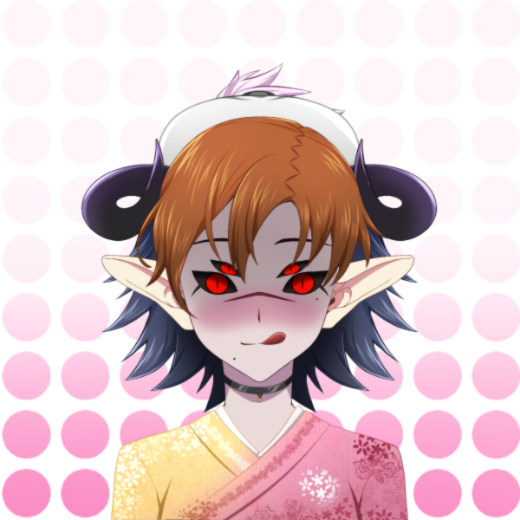 At the time, being a bull market baby with fresh eyes and little cynicism (although that would change very soon), my fundamental analysis of an NFT project had very little to do with "utility" or "community". It was all about the "art".
Was this dumb? Yes. But NFTs seemed pretty dumb too, and the ones that were expensive seemed almost indistinguishable from the ones that were not at the time. This made it feel like success would be somewhat random, but it also felt like you could use your "intuition" to choose a winner – at least that was my thesis.
However, I was fortunate enough to be involved in this endeavor with a friend – a friend who was wise enough to look into the fundamentals… or at least click on the website link provided by Howrare. It was THERE that we discovered that the Stylish Studs were created by an actual team of game developers, Third Time, and in fact they ALREADY had successful games under their belt.
Well, that was pretty distinctive to anything else on the list. We made it a priority.
So we mint the Stylish Studs. In fact, it seems like my friend and I were the ONLY people minting the Studs for a long time. One thing to understand is that mint prices at the time ranged from 1-5 SOL, and SOL was almost $200.
The Stylish Studs minted at 0.2 SOL, and we had that mint button all to ourselves. So we clicked it – tentatively at first, checking out the studs that landed in our wallets, comparing them, playing it cool…
At the end of the day we ended up minting about 30 studs each – and would have minted more except that, as the story goes, SOL Big Brain himself had done a little due diligence of his own and created a thread about the Studs. His kingmaker status and following ensured that the mint would end up selling out – VERY quickly.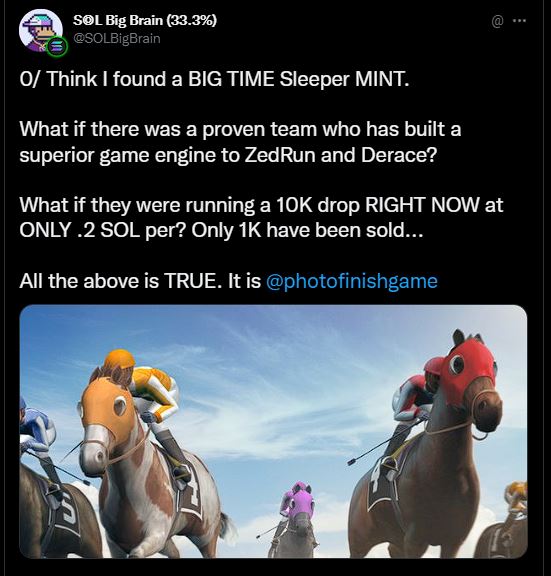 Post mint there was a TON of activity in the Stylish Studs Discord. People fudded, left, entered, got involved, got mad, got banned, settled in…

In fact, some of the most active and impactful community members entered the community within the first few days. I would like to say I ended up being one of them… because after a stretch of many many days of excitement, really euphoria, as our collective purchases appreciated by many multiples (around 40x from 0.2 to 8 SOL each), I was STILL in there, answering every question someone asked. Fib Newton, sleepless Discord bot.

What drove this behavior?
The vision, man.
In fact all kinds of visions – visions of a bunch of NFT projects betting the ponies in our game, visions of ridiculous track meetups with an eclectic community of NFT degens, and eventually – visions of a MASS GRAVEYARD of NFT projects – with PFL as the last one standing and the FIRST ONE to lead everyone towards a new age of web 3 gaming.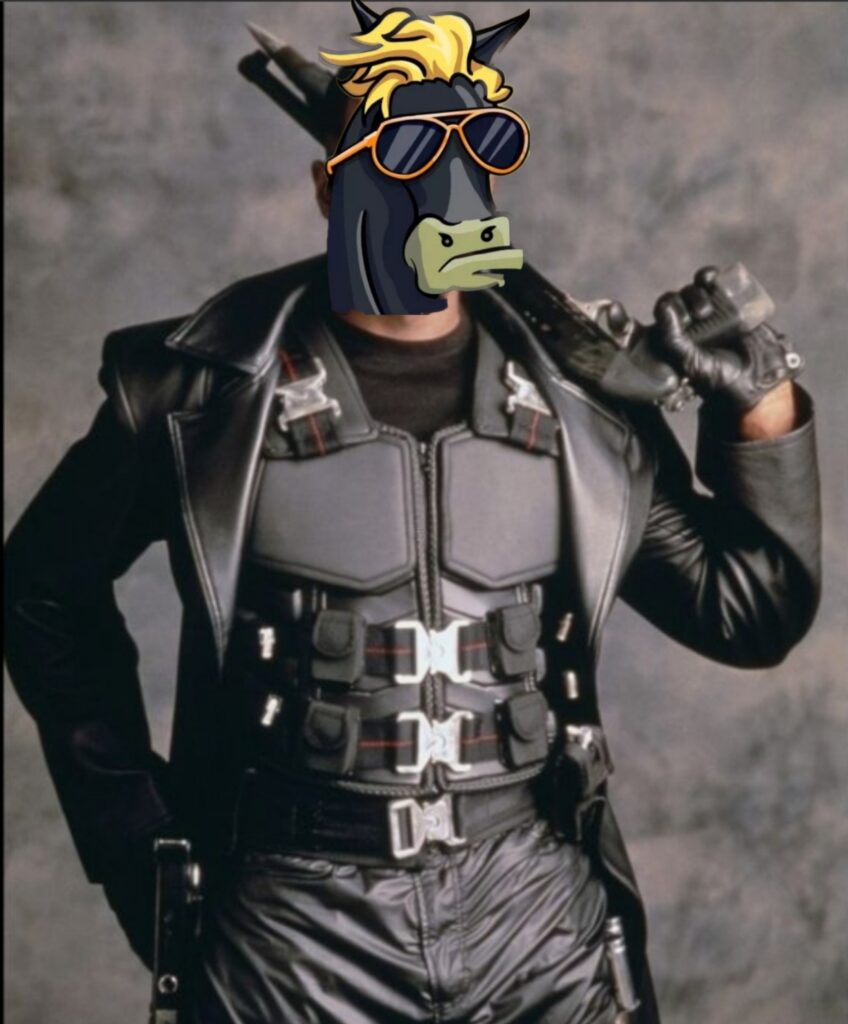 The funny thing is these visions are manifesting for us, step by step. This team RUNS on visions like this, and our ability to bring them to life. Of course, eventually I got the privilege to join this team with the intent to do whatever I could to bring this project to where it deserves to be, to help bring these visions to LIFE. Job NOT done.
Mapping it out
Vision is great, but besides vision and the team's pedigree we really didn't know much about the upcoming project linked to the Stylish Studs during that first September.
It was called Photo Finish 2 at that time, the nominal followup to the popular, arcadey mobile game by Third Time called Photo Finish but more akin to their other successful game, Horse Racing Manager, in its design, a deep simulation with a realistic genetics system and a diehard playerbase. 
---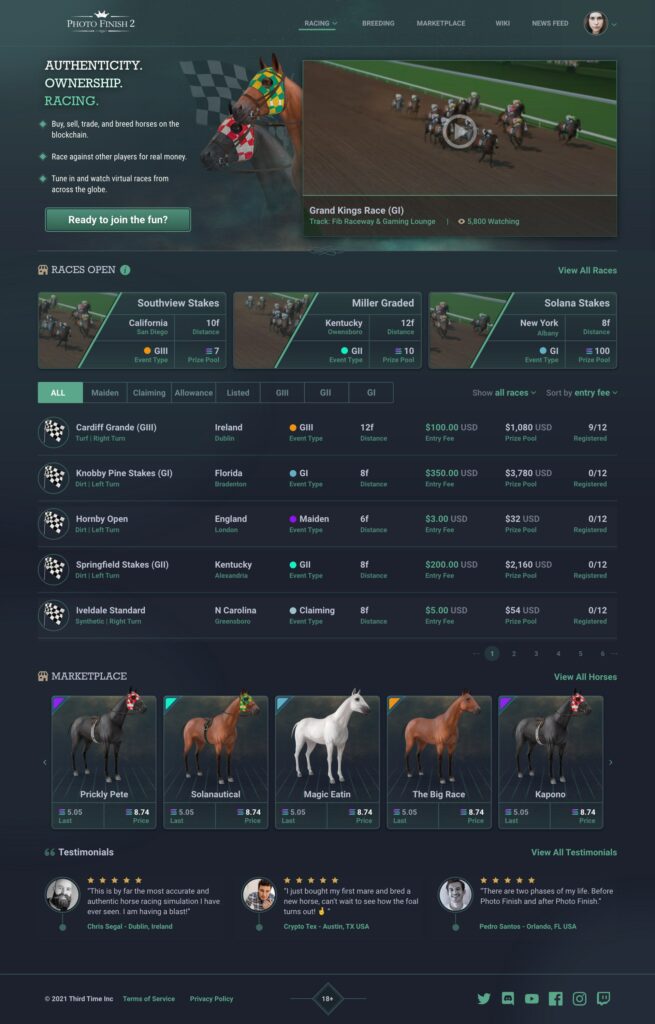 What came next was something more solid, something to ground the vision in a step by step plan, and it came in the form of the Photo Finish roadmap. For anyone involved in the project, the roadmap reveal was absolutely SEISMIC. Contained therein were brand-establishing landmarks…
The Fine Fillies as a companion collection to the Studs
Mating the collections to create generation zero race horses
An early look at a tokenomic schema, the debut of $CROWN
Game mechanics such as shared seasons, true to life genetics and horse lifespans
People who read closely can glean DEEPER ALPHA from the roadmap than the points listed above, but these are a sufficient summary… for now.

We can trace through the peaks and valleys of the following months, in the overall crypto market, in the NFT market and in OUR project… because all four points listed above have since been ACTUALIZED in some form and each one is its own little piece of the saga.
The Fillies airdrop drama (each stud was a 25% chance at getting airdropped a Filly, much salt ensued). 
Rampant mating speculation, matching, trading. Matching traits versus breeding purely based on rarity. The informal studding market that emerged in the community, Astro (a 1/1 Stylish Stud) breeding hundreds of Fillies.
$CROWN, revealed to be rewarded to pfp holders according to rarity, along a much debated yield curve that was finally settled on.

Beta v1, released on an accelerated timeline, racing and breeding occurring IN GAME for the first time after all of the culminating elements came together…
It's been a wild ride, and anyone wise enough to stay aboard has been well rewarded. From a 0.2 SOL Stud, to an 8 SOL Stud, airdropped a ~10 SOL Filly and breeding to create a 5 SOL MINIMUM ticket (keeping in mind tickets have sold for 350+ SOL). This doesn't even include the accompanying whitelist opportunity Stud and Filly holders got to The Suites – another quick 10x on mint.
What is the summary here? I guess it comes down to this:
You looked at that roadmap months and months ago…. and just like that, we're here.
---
What's next?
During this past year we witnessed, in our small corner of the tech/finance marketsphere, some of the most insane, degenerate antics imaginable. Every month hundreds of millions of dollars in assets have completely collapsed, been stolen, hacked, but sometimes… sometimes we get to see the meteoric rise of OUR bags (if we're lucky) or in that of others (if we're envious).

We've seen countless NFT projects rug. Major, highly anticipated projects going totally hollow and disappearing. From the good times to the bad, the euphoric to the toxic, we've witnessed it all… haven't we? But through that, what has remained constant is our project's push towards actualizing into one of THE foremost and well realized entries in web3 gaming on the planet.
In a way, getting to watch all of the insanity of this space unfolding has been an absolute pleasure from my seat here on the Third Time team. So what's next?
Beta V2 with wagering, race types, and real money races
The Degen Derby, bringing web3 together for an unforgettable night at the races
Finally going LIVE, when the REAL WORK begins.
????????????
So it seems what's next is sure to be another unforgettable year amongst an irreplaceable community, making history and taking over the game.
Cheers… and look out for a little surprise from us to commemorate our first year as a project.
---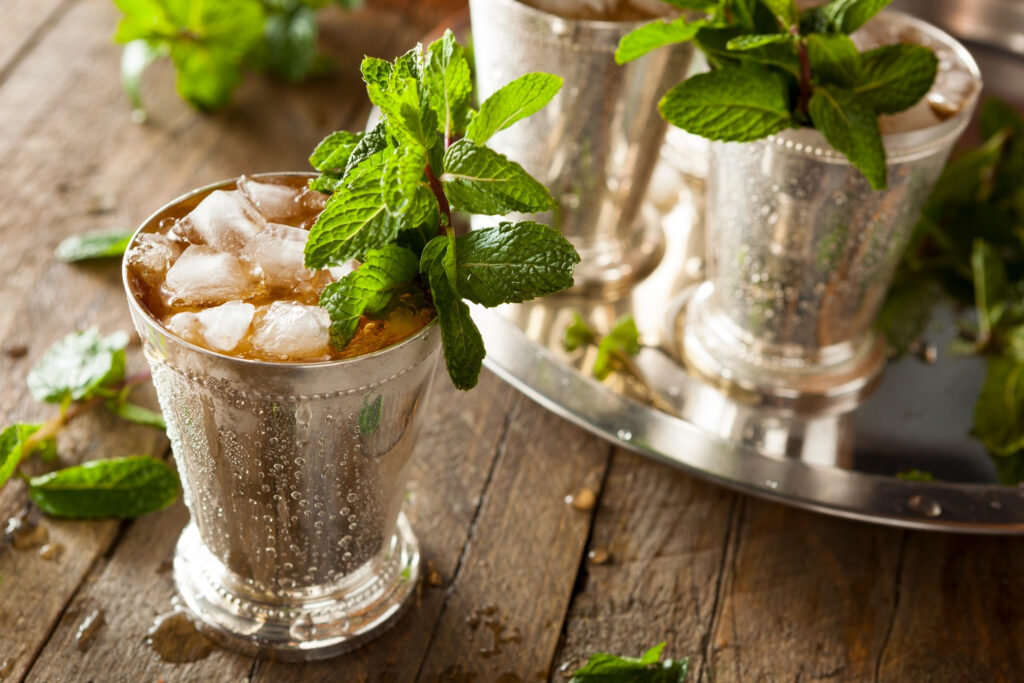 -Fib Newton, CM