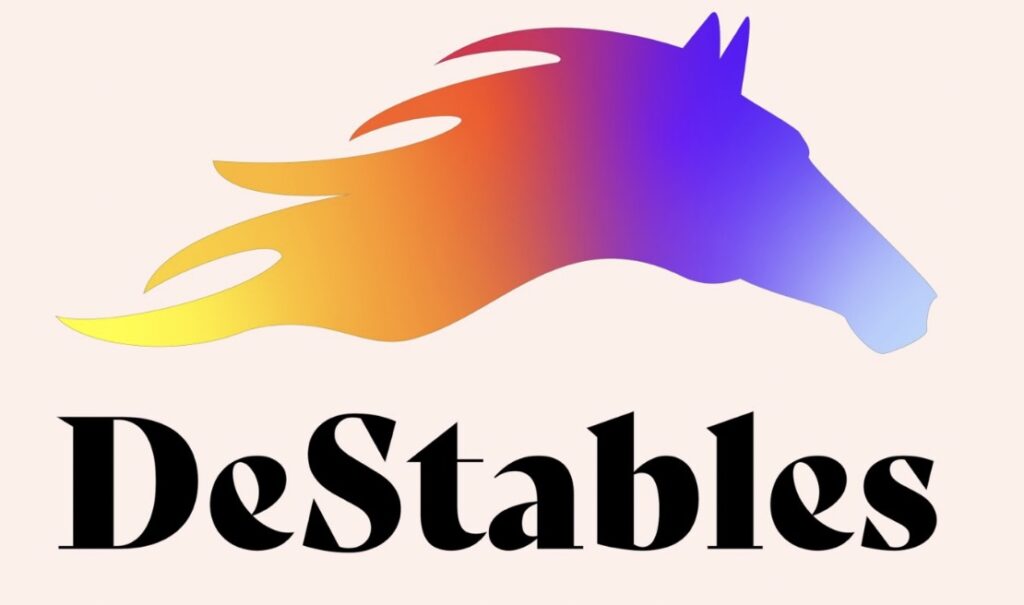 Anyone familiar with Photo Finish LIVE's beta to impending live launch journey recognizes the role DeStables — the PFL racing syndicate representing the @DeGodsNFT  community — has played in its rapid trajectory.
In a sea filled with projects and teams attempting to navigate the choppy waters of the Web3 space, DeGods has become a lighthouse for others to look to for guidance on how to rally a community, regardless of how unpredictable things can be.
In the case of DeStables, the creation of a PFL racing syndicate has provided a roadmap to proven community bonding and entertainment others can quickly implement for themselves.
PFL recently had the pleasure of speaking with @aarondegods, Business Development Lead for Dust Labs, to discuss the origin story of DeStables, how it has helped entertain and energize the DeGods community, and how other projects can follow suit in creating a PFL syndicate that helps keep community morale high during those heads-down-building doldrums.
Photo Finish™ LIVE: Hey, Aaron! Can you tell us a little about your background, and your role at Dust Labs?
Aaron: Sure! I'm a web2 startup founder turned web3 degen. I spent years building my own company and eventually made the jump to crypto as a retail trader. One thing led to another, and I'm now currently serving as the Business Development Lead for Dust Labs.
PFL: Can you give us the TL;DR version of why DeGods holders decided to build a PFL syndicate?
Aaron: As an alpha caller for DeGods, I began telling the community about PFL. I brought up the idea of creating a DeGods stable, and after a few months, we raised thousands of SOL from over 200 DeGods community members. 
Now, DeStables is one of the top stables on the platform housing 11 S-Tier horses. It's been a lot of fun! 
PFL: How has DeStables grown from where it started, and what does the PFL war chest look like now that real money racing and wagering has arrived, and with a full live launch just around the corner?
Aaron: Initially, we took in donations in the form of Stylish Stud/MArvelous Mare NFTs, GEN0 Horses, and SOL. 
After that, a second round of syndicate funding raised 1200 SOL, 46 Stylish Studs, 10 Marvelous Mares, 9 Fine Fillies, and 17 Gen0 Horses. 
Most recently over the summer, DeStables raised our final round of about 1500 SOL. As of now, our stable houses 42 Gen0 horses and 111 Photo Finish PFPs. 
The war chest is looking healthy with plenty of cash to begin racing!
PFL: How has DeStables racing helped entertain an already very entertained bunch, and do you think it's brought excitement to some otherwise heads-down-building times?
Aaron: When the beta first kicked off, we streamed races in Discord all the time, and it was a lot of fun. I think interest died down a bit as the Beta testing went on, but it's definitely coming back now with the real money racing. 
The real DeStables MVPs are our stable managers; FDawg, Monketennis, Hellyo, and Kolt. They have been the ones grinding the most and keeping the DeStables machine turning.
PFL: Any memories you have of chatting with the founders/community about upcoming races, or big wins shared?
Aaron: There was one day when I was in LA helping out with the y00ts launch where I slowly converted the entire team and red-pilled them on DeStables. By the end of the day, we were all sitting around the TV watching races and having fun. 
I was lucky enough to meet Remedy in New York last year. We had spoken on Discord/Twitter but never met IRL. He got some custom DeStables merch made and brought it to me when we met. Probably one of the coolest things I've experienced.
PFL: For other projects looking to form their own version of DeStables, what advice would you give them to get started, and why do you feel like it's a worthwhile venture?
Aaron: I would tell other projects to focus on the fun first. It's easy to get caught up in the idea of making money, but in all reality, the idea of DeStables started as a fun way for the community to interact with each other. 
There are so many grades of horses at all different price points, it doesn't take a lot to give this a try.
From a community perspective, it's a no-brainer. We're always playing a game of how to give the community value in multiple ways. 
Entertainment and social interaction are huge, so building DeStables as a channel for that always seemed like a W.
PFL: What's the future look like for DeStables, and what are your plans, hopes, and dreams for 2023 for DeStables?
Aaron: Live events are for sure a goal, one day we hope to have enough success on the platform to fund an outing to the Kentucky Derby for all members! 
We obviously hope to be rather successful on the platform too. All the work we've done over the last year was for this single purpose. We could've made a lower-grade stable but want to be the best.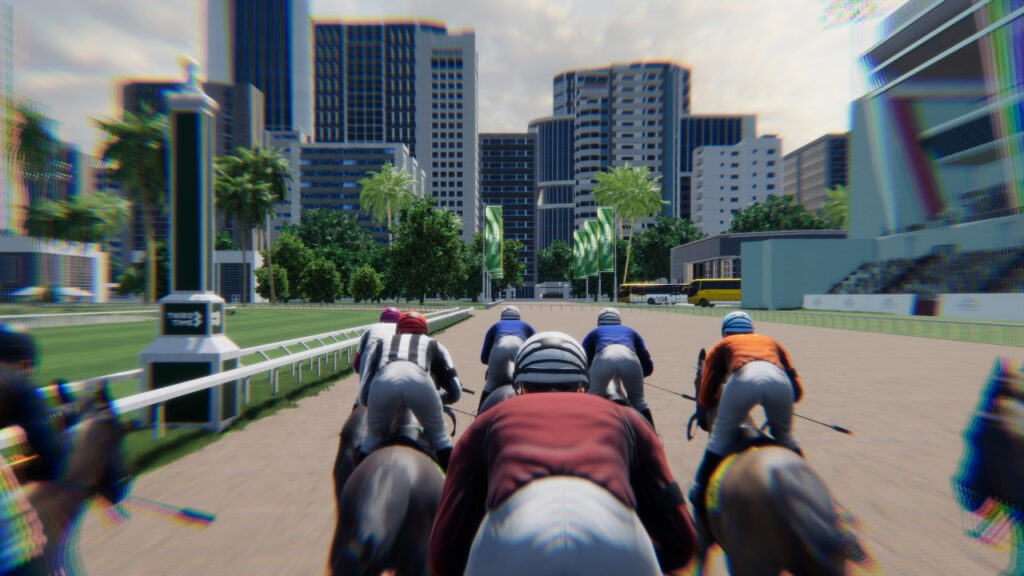 Getting Your Team Involved 
If you're reading this thinking the DeStables PFL Syndicate model is something that could benefit your community in a variety of ways, getting started by utilizing their blueprint isn't a bad place to start.
Here are a few tips for creating a PFL stable for your DAO, or even just a larger group of friends:
Focus on the Entertainment

: As Aaron mentioned, it's easy to get caught up in the idea of making money, but the real value of DeStables is the fun and engagement it brings to the community. Focus on creating a fun and engaging experience that keeps people coming back for more.

Build a Community:

DeStables is not just a group of people who happen to own horses; it's a community that supports and encourages each other. Other DAOs should focus on building a strong and supportive community that is invested in the success of the project.

Compete for Real Money:

The real money aspect of PFL adds an extra layer of excitement and intensity that's available to your community 24/7. It's the perfect Discord spark on a un eventual Wednesday afternoon, or a tremendous pre-UFC card late Saturday night time killer. Other DAOs should consider competing for real money at PFL as a way to engage their community and create a more engaging experience. Create your own utility. Stop checking floors. 

Have Dedicated Managers: The managers of DeStables have been instrumental in keeping the community engaged and excited about the game. Other DAOs should consider having dedicated managers who are responsible for keeping the community engaged and informed about the project.
Want to Learn More?
Get a jump on getting in on the real money PFL racing and wagering action by visiting the community blog, joining the PFL Discord, and following along on Twitter.