Welcome, Photo Finish™ LIVE reader.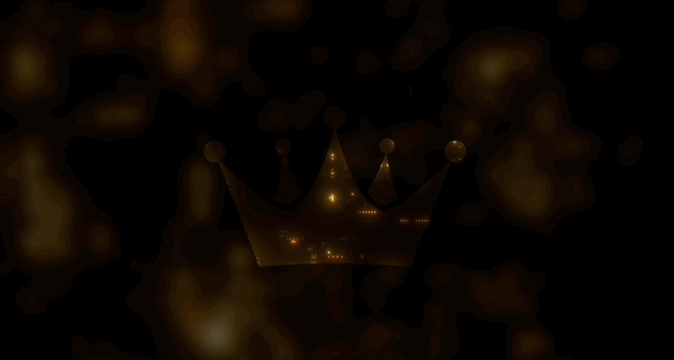 We are glad you are here. 
Maybe you have always wanted to own a horse.
Maybe you love the thrill of competition.
Maybe you're an expert handicapper.
Maybe you love the intricacies of creating a dynasty.
But that's not this article. Today, you are here to learn how to earn $CROWN.
START EARNING $CROWN TOKENS
https://stake.cardinal.so/photo-finish 
We've written at length about $CROWN before. But now it's here. It may sound complex or confusing, but at the top level, it's simple:
Lock up an NFT from this collection to earn $CROWN
Lock up $CROWN to get ownership in race tracks
Learn More:
The $CROWN token is an SPL Token that lives on the Solana blockchain.
15,008 Solana NFT's exist in the official Photo Finish™ PFP Collection.
Every NFT has an allocation of $CROWN that they earn when staked (aka locked up) that was determined by their initial rarity.
50% of the total $CROWN supply (125m of 250m) has been dedicated to the staking pool.
The staking pool is funded every race season (every 4 weeks) over 26 seasons, which equates to roughly ~4.8M $CROWN tokens added to the pool every 4 weeks. (4,807,692.307692307) to be exact
Staked NFT's earn rewards every 60 seconds, and can be claimed at any time
At the end of each season, any staked NFT automatically has their earned rewards sent to the owner's wallet (the owner doesn't have to do anything)
The remaining tokens that were not earned (due to NFT's not being staked) are sent to the treasury for marketing / ecosystem purposes (i.e. juicing purses)
Immediately after the season auto-claim, a new pool is funded with ~4.8M $CROWN tokens, then rinse and repeat 26 times.
Have more questions?
This is a momentous occassion in the world of Photo Finish™ LIVE. We are excited for you all to own your piece of history and create new traditions.
Below is a list of the most frequently asked questions
🥩
PFP STAKING FAQ
🥩
Every single Stylish Stud, Marvelous Mare, and Spooky Stud can be staked to earn $CROWN tokens.
Their total lifetime allocation is defined in their metadata.
In order to stake, simply go to https://stake.cardinal.so/photo-finish, connect your wallet, select your PFP's and hit the STAKE button.
🥩
🥩
🥩
🥩
🥩
🥩
🥩
🥩
🥩
🥩
Before asking for assistance please make sure you run through the following…
======================================
FIRST LINE OF DEFENSE
1. Make sure you have sufficient SOL in the wallet to transact
2. Hard refresh the page (shift-f5 on windows, CMD+shift+R on mac)
3. Revoke permissions in Phantom and re-sign
4. Is your PFP on transaction cooldown? Make sure this is not the case before you attempt to transact again.
As always, feel free to reach out on our Discord or Twitter if you have questions or want to join the community!