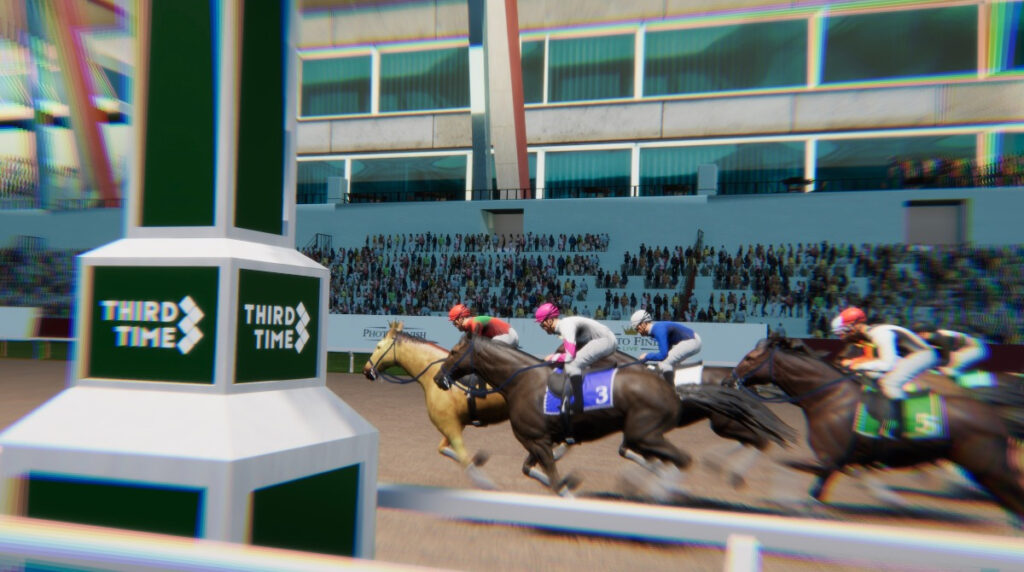 On the cusp of the live launch of Photo Finish™ LIVE, Third Time Games CEO and Founder Ian Cummings wanted to take a moment to chat with the community about the past, present, and exciting future of the game.
The moment everyone has been waiting for is right around the corner and there is plenty to discuss, so let's dive into Part 1 of our two-part Beta Findings series.
A Look Back: Challenges Overcome
Before we get to how excited we are about where we're going, a quick note about where we've been.
As we all know, the majority of 2022 was a very challenging year. It's hard to even remember that feeling of invincibility we all had in the crypto space, but the implosion of the market after LUNA, as well as the massive contagion from FTX (among the countless other awful happenings), really put a hamper on the mood of the space.
Luckily, we have an amazing team that just puts our heads down and gets things done, no matter the obstacles.
And these past few months we've done just that.
Our goals have remained unchanged and we've continued full steam ahead on getting Photo Finish™ ready for launch.
I am so incredibly bullish on the Third Time team in 2023 and beyond. We've stuck to our thesis – build slow and steady with longevity in mind.
We decided very early on that we won't be rushed into anything, and that philosophy has paid off.
Not only for us but for our community which has helped us build this beautiful game into what it is today, on the cusp of a full launch.
As other unserious fly-by-night snake oil salesmen and scammers have crumbled around us, we've stood tall and continued to deliver a product up to our standards that will stand the test of time, regardless of circumstance.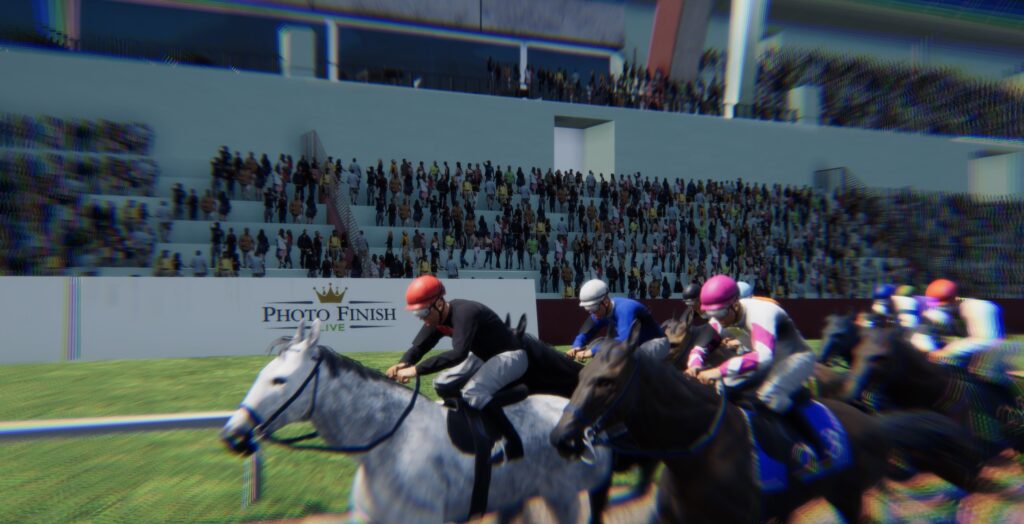 Wen??: Preparing For Launch
Let's get one thing out of the way – the live launch of Photo Finish™ LIVE is rapidly approaching. The testing of real money racing and wagering should be a clear indication of just that.
I've made a bet with the community and took the under on the live launch coming before 4/20, which just so happens to also be my birthday.
I'm feeling extremely confident in that bet.
As you've all seen, the real money testing has been "priority zero" for the whole team. Ensuring fast and easy onboarding is always a top goal for us, and it shows.
We have been pleasantly surprised at how well and smoothly it has gone, with only a few minor hiccups along the way. The community can expect in the coming weeks to see more and more USDC races for testing.
In addition to working on live racing, we're also making sure we continue to coordinate with our legal team to unlock all the worldwide territories that are already wager-friendly. I don't have a timeline on that, as legal matters take time, but trust that we're moving as fast as we can, and please reach out in Discord if you'd like to find out more about your locale's restrictions.
As far as what's needed to go live, some days it feels like we have cleared the majority of the major hurdles. On other days, it feels like we have so many things still yet to go.
Regardless, we just keep marching on, crossing items off our to-do list.
Top of mind pre-launch:
Ensure a dynamic, competitive, and balanced race schedule for ALL horse grades
Prepare $CROWN token for launch
Get Premium Breeding + Race reports integrated
The endless list of wouldn't it be cool if? – custom logos, UI/UX improvements, tuning, etc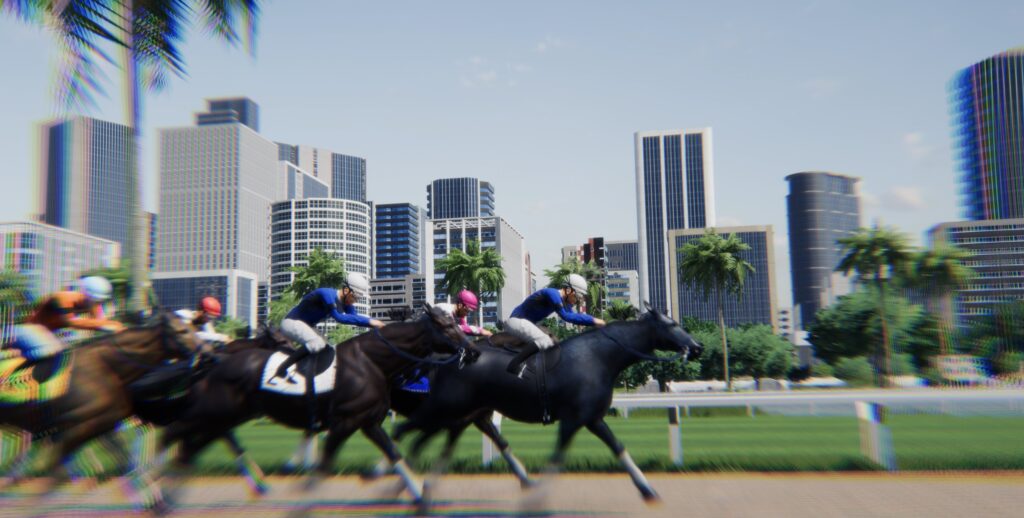 Teamwork Makes the Dream Work: Play PFL
From now until the live launch, the biggest way the community can help us get across the finish line is by continuing to breed, race, and provide feedback.
Balancing algorithms and the number of races in the schedule is a challenging experience that requires PLAYERS – so we can't thank the community enough for the engagement so far.
We're also adding Claiming Races soon and would very much appreciate the community hammering those as both a racer and a claimer to make sure it all makes sense from a UX perspective and works as expected.
After all, we're building this game for you.
We want to hear what your experiences are in interacting with literally every aspect of it – that's what building in web3 is all about!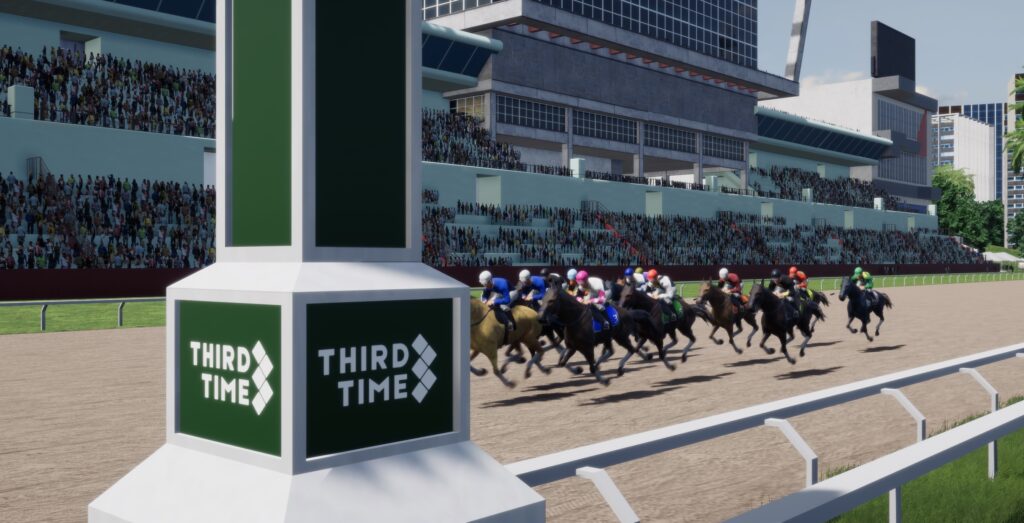 The Future: What's Next
In the build-up to the live launch, our biggest priority is continuing to grow a super-solid core of stable owners.
The quality of the game has, and always will, speak for itself.
Now, we want as many people as possible to enjoy what we've worked so hard on because we're damn proud of it.
We're excited to start a marketing push that will attract more community members. We believe the time is now to introduce the world to what we've been working so hard on and what our current community has helped us build.
This is no easy task, but we're up to it. We've got three major priorities we'll tackle as soon as the product is ready.
Incentivize our existing mobile player base
We have well over one million (not a typo!) current and registered emails connected to users of our mobile games that we have not yet contacted once. These people have been enjoying our products long before NFTs or the blockchain blew up in popularity.
Incentivizing these players to try out a whole new era of horse ownership we expect will be a big moment for everyone involved. We're excited to start reaching out to them.
Attract players from competitors
We don't feel the need to specifically poach from other projects, but we also know that many horse racing projects have actually lost a majority of their user base, so we'll continue to find ways to attract any core communities and audiences that have formed elsewhere.
IRL Activations
We have been working hard behind the scenes to prepare this game for our eventual ascension into the stratosphere. When your game looks as real as it gets, it's easy to imagine it being enjoyed in person, IRL.
Much more news to be released on this soon!
MVPs: What They Mean for the PFL Community
Now that we're up to speed on the game plan surrounding the next few months of PFL, I wanted to ensure we keep the community in the loop on the thinking behind our soon-to-launch PFP project, The MVP Society, and what it means for them.
While Third Time is obviously a gaming studio at heart, we couldn't help but notice there was a disservice going on in the PFP space, so we called upon our uber-talented 3D artist and Art Director, Chris Wright, to kickstart a passion project while the rest of our team remained focused on The Suites and PFL.
As fate would have it, our work on MVPs couldn't have been completed at a better time for diehard Solana supporters and collectors.
Chris has been in the game industry for over 20 years and is at the top of his field, and as a team, we are very excited to be able to bring art that is frankly in a whole new stratosphere into the space and combine that community growth with our existing games and products in creative ways.
MVPs aren't just a great way for us to give Solana NFT collectors something that better represents them, but it's truly the moment we believe will position Third Time as the top crypto and gaming leader, and raise awareness as to just how much pride we take in delivering products far and beyond what collectors have become accustomed to settling for.
There are only so many eyeballs specifically in the NFT ecosystem, and I think we all can agree we want them aimed at our projects.
That's all for Part 1 of our Beta Findings series for now. If you're the kind of player that's interested to see how the sausage is made, make sure to head on over for Part 2!