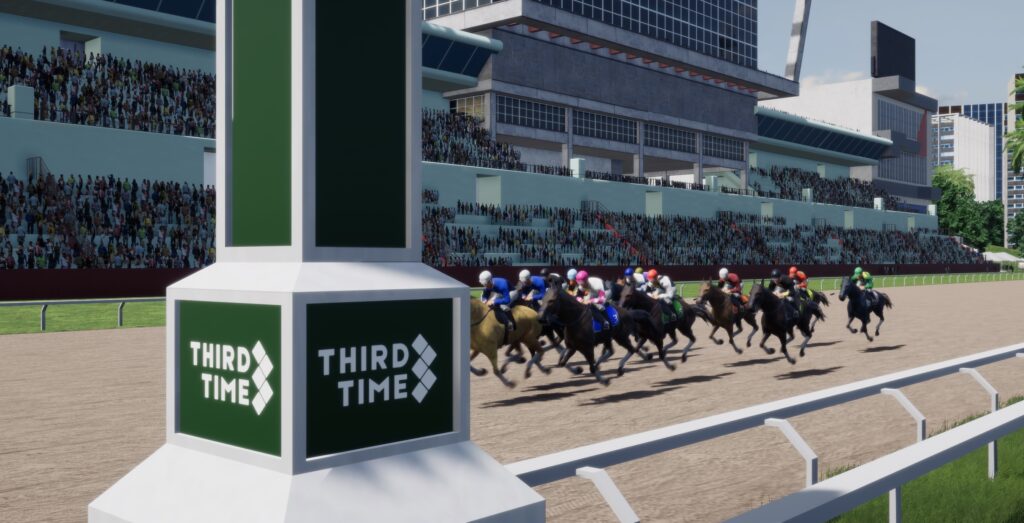 Hello, fellow horse racing moguls! 
By now, you've read Part 1 of our Beta Wrap-Up series that provided a broad 30,000ft look at where things stand on the cusp of our live launch straight from Third Time Games CEO and Founder, Ian Cummings. If you haven't yet done so, head back over and dip your toes in that primer before you dive into the deep end here. 
We purposely broke things up into two blogs because, well, we're about to dive into some hardcore, granular, and long-winded stuff not everyone is cut out for.
Below we'll address some of the hot-button core-gameplay questions that have been discussed in the community throughout both Beta V1 and V2, and give our community a peek behind the curtain at what items your valuable feedback has resulted in our product team working hardest on first.  
Put on some coffee or pour a few fingers, because we're about to dive deep into a little story called Beta Findings.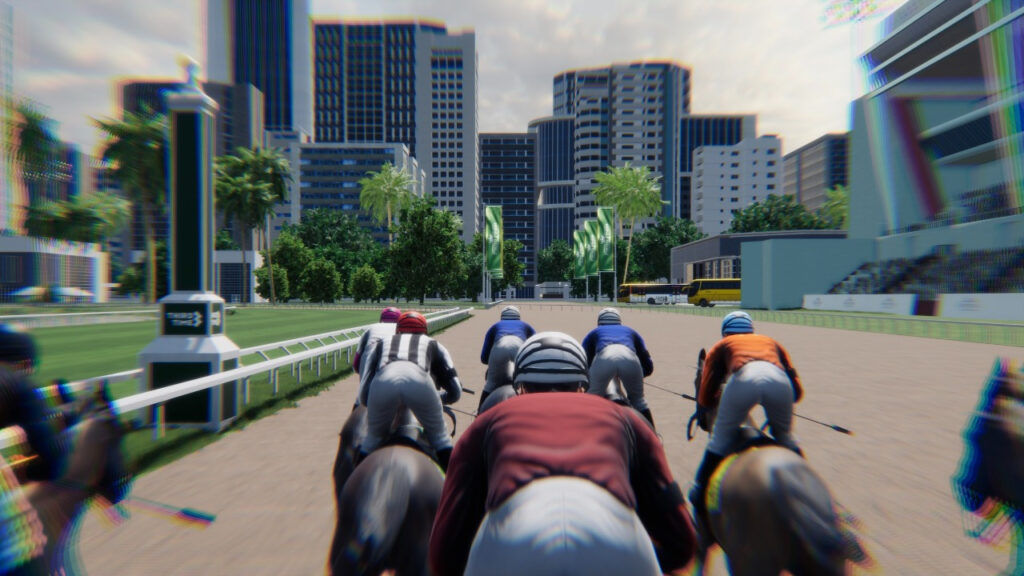 Incentivization + Growth: Investing in the Future
It's been an exciting few months since we launched the beta version(s) of Photo Finish™ LIVE, but some may get some semblance of nervousness and anxiety as they realize that more players need to be added for the game to be fully healthy – which, is perfectly natural! 
To alleviate some of that concern and add to the previous blog's 3-step go-to-market plan of early-stage user acquisition (existing players, competitors, IRL activations), I wanted to also briefly discuss incentivization as part of our growth plan.  
First, during our growth phase, ALL breeding and marketplace fees are being rolled back into race purses. Our chief priority is to incentivize racing, as obviously nothing else works without a healthy race economy. 
Second, during our growth phase, ALL wagering rake is being rolled into funding race and wagering pools. 
We believe the best way to grow a business is to invest as many profits as you can right back into the business, which is exactly what we have planned. 
What's the TL;DR of it? Any platform fees during the growth phase will be utilized as fuel to make this rocket ship go, and go faster.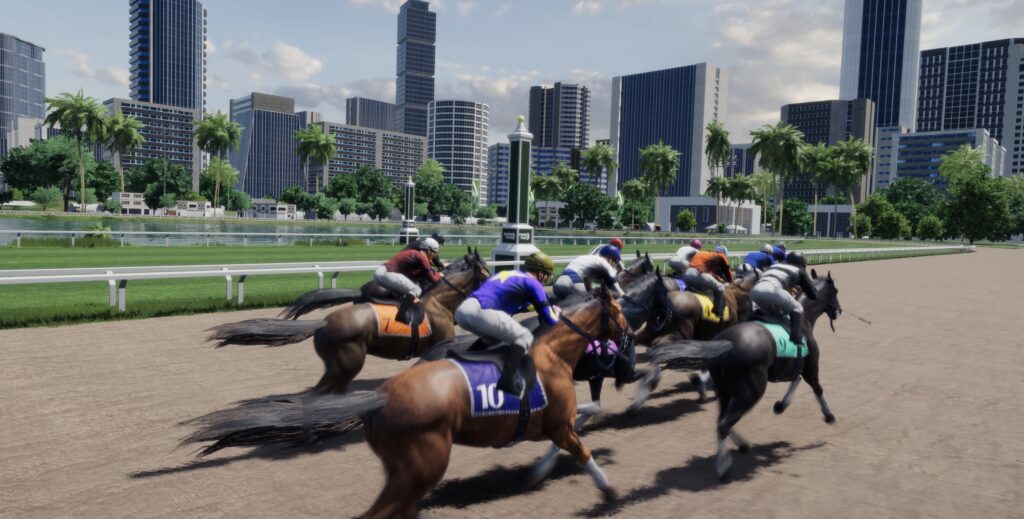 In-House Breeding: You Asked, We Listened
After much-spirited debate, we are rolling out the "in-house" breeding feature to the Beta! 
Obviously, many players were highly vocal about their desires for the ability to breed within their own stable, so we took this feedback into consideration and worked to provide a flexible solution that can also be evaluated on a season-by-season basis to ensure changes can be made if necessary. 
The first iteration here is simply a 4,000 DERBY charge for an in-house breed, which replaces the standard 5% breeding fee that you'd be paying into the platform for breeding with someone else's horse. 
Along with this, we are rolling out a change where once your horse is placed on the stud market, he cannot be pulled off until the following season. 
Using real life as our guide, we all agree that listing a horse for breeding is a very time-intensive and calculated decision, not something you can immediately change your mind about on a whim after a team in Dubai has agreed to ship their mare to your breeding barn.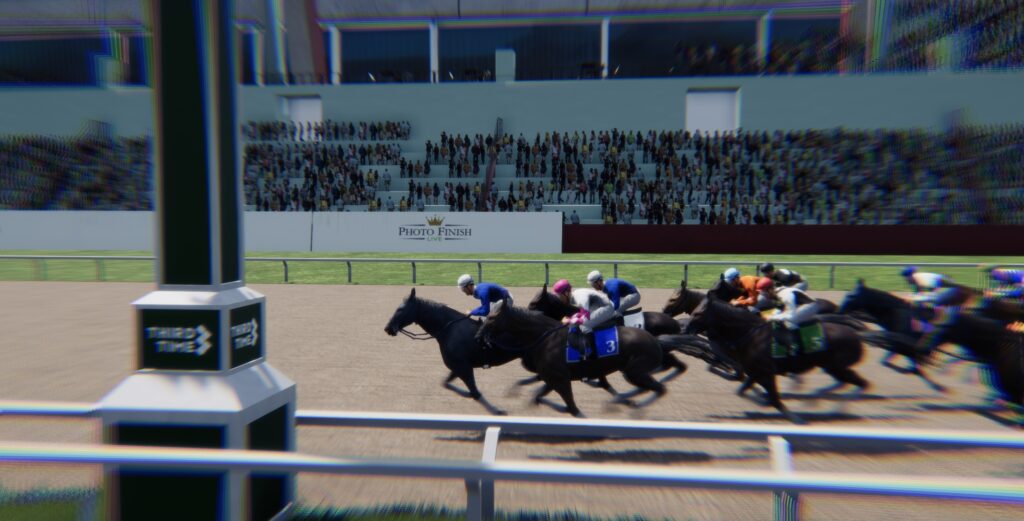 Fleet Figures: Recalibrating
Fleet Figures have been a topic of confusion rather than a tool of assistance for too long. We're ready to address them with an update that should make them more valuable and easier to understand.
In real life, speed figures (by any name or brand) are an attempt to accurately assess all factors which go into a race, including the quality of opposition, the tempo of the race, the course, the distance, the weight carried, and various other bits. 
The purpose of these numbers is to create a simplified numerical value that captures the overall competitive quality of a horse and allows people to compare horses in spite of different strengths, jockeys, running styles, or periods of history.
Our Fleet Figures have the same goal, but the initial design was far too simple. The community was quick to point out that it failed to account for track conditions, competition, and other factors which influence time. Pace figures similarly lost accuracy due to effects like running style.
An update is coming in the near future that should help significantly. We believe that if we can compare your time to the ideal finish time, you can get a really accurate sense of how well your horse performed. However, that ideal time has to account for every influential factor in the race, including the opposition, track quality, distance, etc.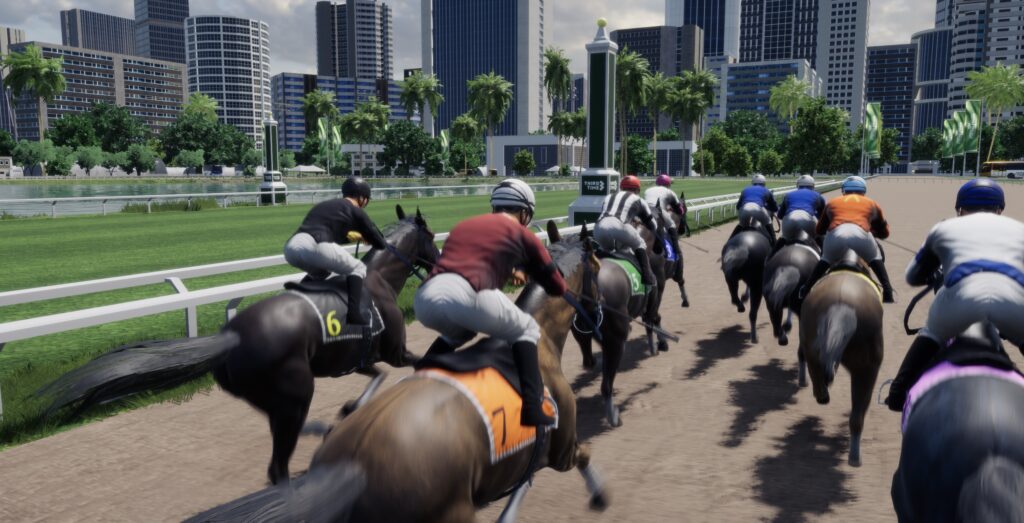 Pace Figures: Bringing it Back to the Old School 
Like Fleet Figures, Pace Figures are scaled against an unrealistic number. They also don't particularly match their real-life equivalent.
Because of this – we're swapping them over to a familiar concept. 
Once this update is complete, Pace Figures will be an accurate representation of the Length Off Lead. This is a classic measurement in horse racing and has long proven its use.
Currently, we still plan to show Paces as 3 values, however, if players feel that we should swap to another marker system (Like every 2 furlongs) we will gladly consider it.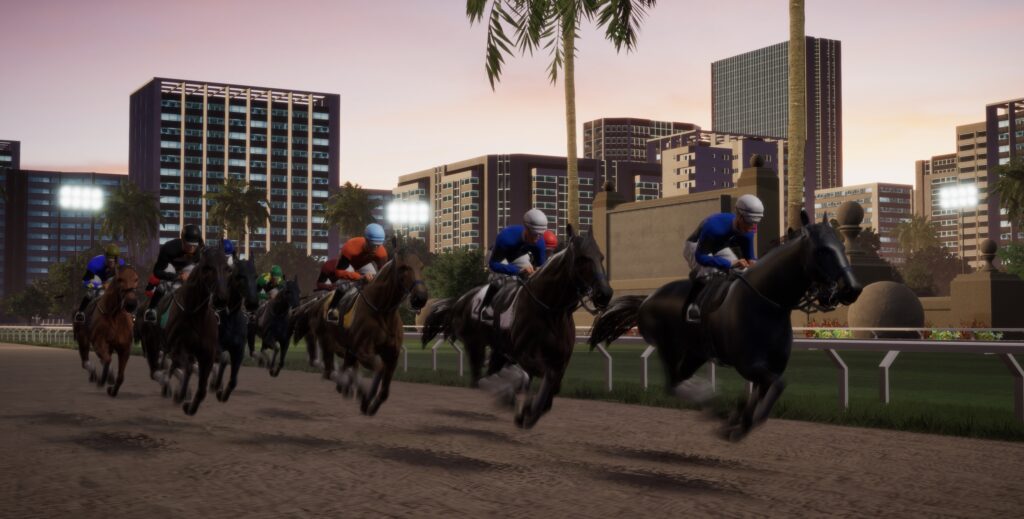 Platform Fees: What You Need to Know
Below is a general layout of our current plan for platform fees.
It's worth reiterating — ALL platform fees will cycle back into purses and wager pools during growth phase. 
Race Entry 
Let's run through an example to demonstrate Race Entry Fees. 
If 10 people each paid a $10 entry fee for a race, the total purse would be $100. The Photo Finish™ LIVE platform fee on racing is currently 10%, so in the previous case, the entrants would be competing for a $90 purse.    
Based on the metrics we've gathered so far during the beta, we are planning to keep this value at 10% when the game goes live. 
We do however expect to run promotions often while in the "growth" or early phase of the game, where we discount or remove the platform fee entirely for certain races or events. 
Wagering
If 10 people each put $10 on a horse to win, the total parimutuel pool would contain $100. The Photo Finish™ LIVE platform fee on wagering is currently 20%. So in the previous case, the wagerers would be competing for an $80 parimutuel pool.
Based on the metrics we've gathered so far, we are planning to change this value to be in the 15% range when the game goes live. 
We also expect to run promotions often while in the "growth" or early phase of the game, where we discount or remove the platform fee entirely for certain races or events.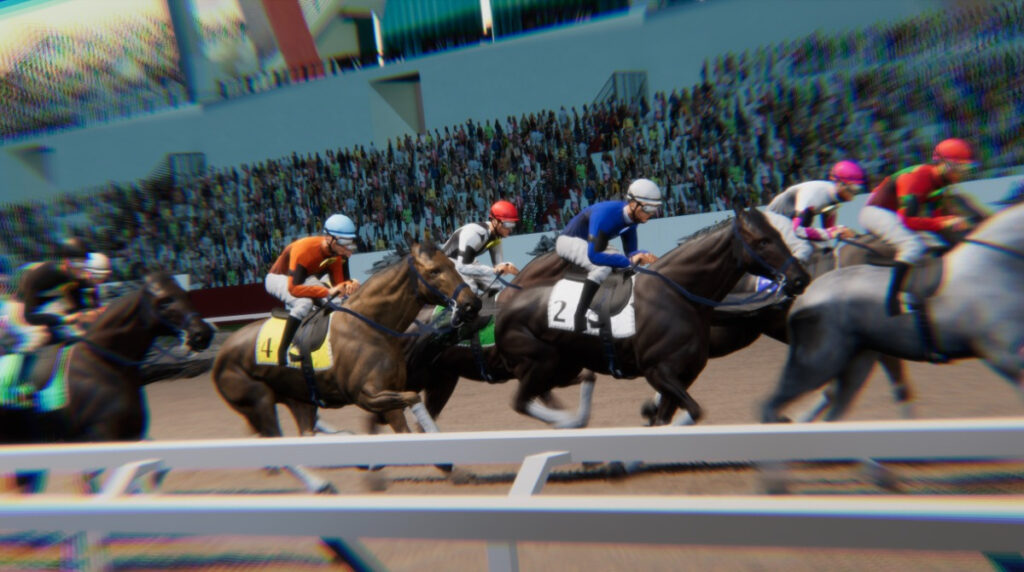 Track Ownership
Loyal community members have been eagerly awaiting the ability to take ownership of tracks since we announced the feature in the original roadmap, and now we have some additional details that will help players wrap their heads around what's in store. 
In exchange for operating an officially sanctioned Photo Finish™ LIVE race track, owners will be eligible to earn up to 50% of the available profits from the track by staking $CROWN.
Similarly to the entry fees, we also expect to run promotions often while in the "growth" or early phase of the game, where we allow higher earning percentages.
We always want to stay in alignment with you and maximize growth.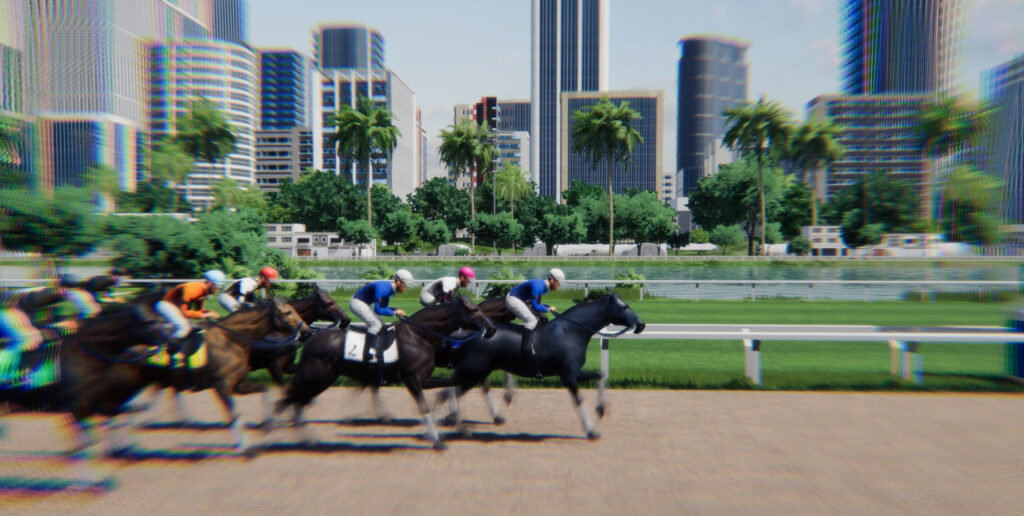 Race Math / Logic Updates
Positioning
The current race math allows horses to bunch up in ways that aren't realistic. We believe there are too many moments where the field ends up much wider than it ought to be.
In order to improve this, we are working on an update that will make the horses more aware of when there is or isn't space to move. Balance-wise, we are designing this change so that race outcomes remain the same. However, we do expect instances where horses could get boxed in when trying to push ahead. 
We're leaving the door open to these moments since positioning your horse is a real skill. When this update arrives, we will post if any outcome changes might occur.
Slingshotting
Horses are rubberbanding back and forth on the track as they save up energy and then push ahead multiple times in a race. This is unrealistic and something we intend to fix. 
The simple way to think about the problem is that we taught the horses how to conserve energy and how to push, but we didn't add enough logic for when they should use the energy they've saved. 
We're working on an update to improve this. Expect more results where the horse gives one realistic push instead of moving back and forth.
Longshots
One of the big criticisms we've received is that long shots never win. We've been tracking the numbers, and that's true enough that we feel something ought to change. 
We've considered our options and settled on fixing two problems with one design.
Heart
Right now, the heart attribute isn't standing out well as a unique and valuable trait. We believe it could serve well as the "Longshot Stat." By this, we mean that a horse with a good heart might go above and beyond their expected time in high-intensity races.
This change is still very much "being designed," so we can't explain the details yet. However, we recognize that Heart needs a strategic angle and longshots need an occasional chance. It seems like a perfect opportunity.
One thing we can say is that, ideally, the stat will not get better or worse on the whole, but will become better for some situations and worse for others. (Meaning: Total value remains the same, situational value changes). This is important if Heart is going to be strategically valuable as opposed to its rather generic current implementation.
The end result should be that all horses see a net neutral change across time. However, horses that aim for races where Heart excels (TBD) should find they have more opportunities to win. We'll keep you posted as the design develops.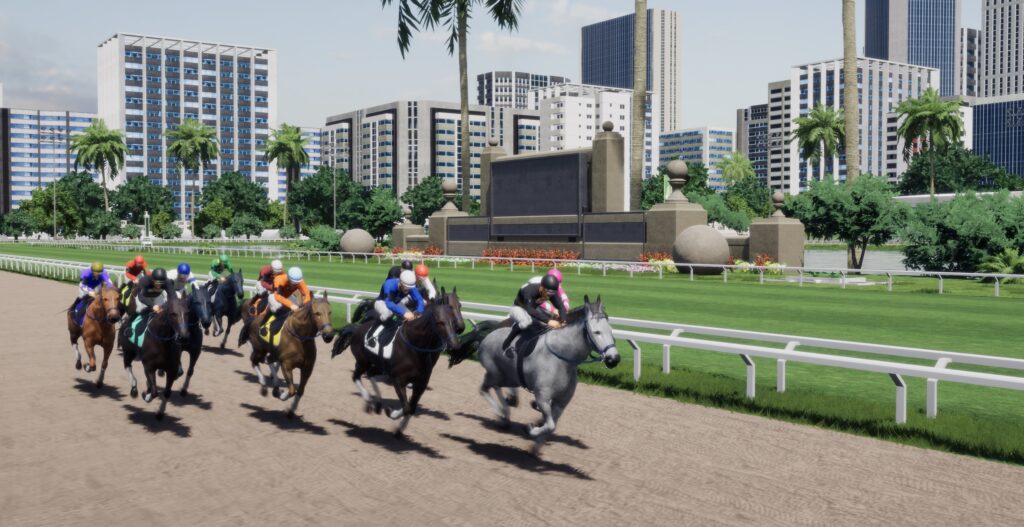 Handicapping & Weight Logic
We're looking to expand the handicapping system based on player feedback. Notably, we feel that it could do a better job handicapping based on past performance and will be adding this functionality. 
We are working on a two-pronged approach. Let's run through it. 
First, for all weight assignments, we want to make it clearer why your horse is carrying weight, either by specifying what allowances were not given or by listing the criteria the handicapper considered when weighing your horse. 
Secondly, we are always working to refine the handicapper's accuracy. In real life, handicapping is a highly skilled evaluation that considers far more factors than just performance, and we aim to emulate that as much as possible. 
We will keep you informed of these updates as they roll out.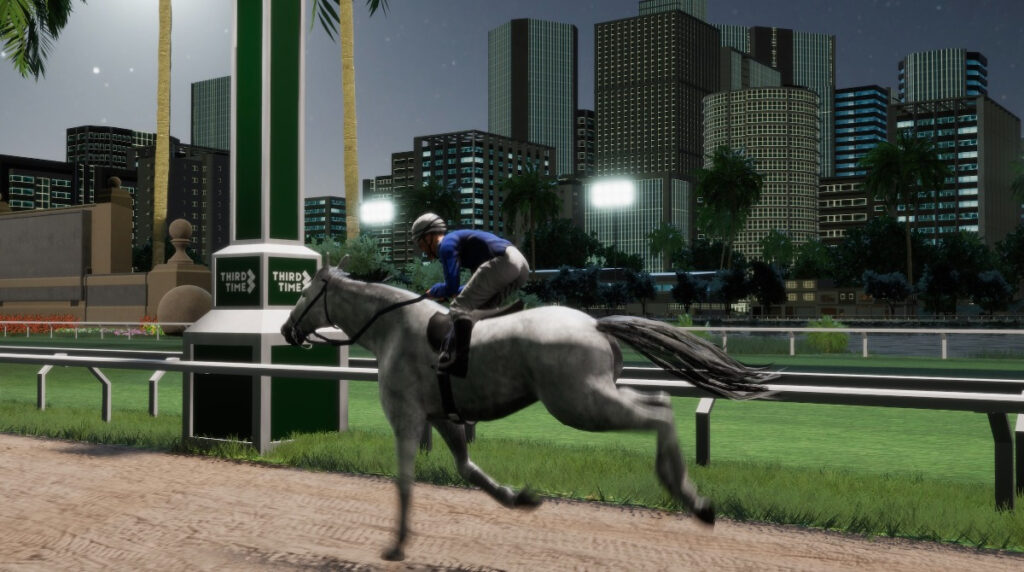 Breeding Fee Structure
It's fair for players to ask about changes to the breeding fee structure in light of concerns about early seasons and the addition of in-house breeding. 
The answer, for now, is that we intend to simplify. 
We are temporarily removing the breeding fee, and leaving only the percent-based service fee as a cost for breeding. We believe that this will help encourage early growth of the population, as well as provide a special reward for early adopters.
In the future we intend to reapply something, however, it may not be a simple cost. Our current idea in development is an "Upkeep Stake." This stake serves as the horse's lifelong cost of upkeep. Think food, shots, transport, stabling, etc… 
Players will stake this value upfront, and it will depreciate, slowly, over the horse's lifetime. If at any point the player thinks their horse is not valuable, they may release the horse from their pasture in return for the remainder of the stake. We want to note that we only plan on adding this once horse populations are growing rapidly.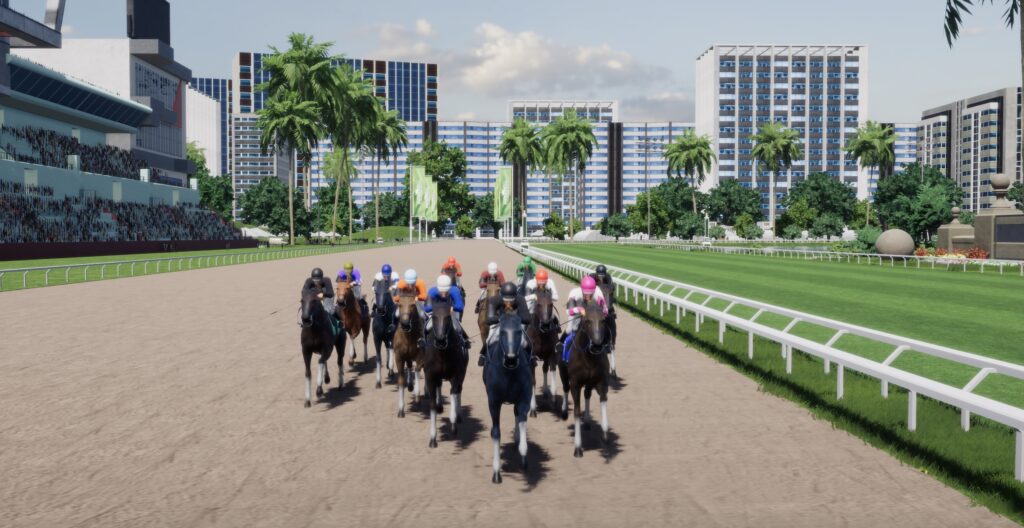 Race Schedule Improvements
The race schedule is a critical part of PFL and has been one of the hardest challenges for us to get right. 
The demand for races, types, purses, and conditions changes constantly, and it takes a lot of time to keep up. We're developing a remedy.
Dynamic Schedule Generation
To explain it simply, we are programming a scheduler that responds to play demand. If races fill up, it can dynamically and immediately add more races to the schedule to help with the demand. 
Rest assured, we're still maintaining a minimum of all types so that no one gets left out. However, overcrowded combinations should find more breathing room once this rolls out.
Race Type Improvements
We're also working hard on the individual race types. Many types are being expanded with updated conditions and purses. In particular, please look forward to updates on Conditional Claimers, Restricted Stakes, and Allowances. 
All of these types have been reconsidered with a new focus on the specific class of racer who will exist in them. For example, you can expect to start seeing restrictions for "Never won Graded," "Never Won Stakes," and "Never Won Allowance," for horses that want to run consistently Ungraded, Allowance, OR high tier Conditional Claiming respectively. We're also working on scaling these purses to match.
Picture this: You have a decent A+ so you're running Allowances and trying to climb. You start in races restricted to "Never won one allowance." You win (congratz). Now you have the choice to either move up to "Never won two allowances" (Where the competition and purse sizes are a little higher) or to cruise in "Never won a purse larger than X" allowances till you're ready. These micro-tiers and purse increases are coming to many levels of gameplay so that you can find the perfect place for your horse.
In addition to those changes, we've also:
Added Claiming Races

Upped the Maiden Race count and added Maiden Claiming Races

Added more USDC Races and events

Updated betting windows to an hour in length

Changed Handicap Races to be first come first served
Finally, we've received some responses to our Schedule Needs survey and are considering options on how to put more maidens and FCFS races at the beginning of the season. We're also looking at new "Recency" allowances where horses that haven't won "Since yesterday," "This week," or "this season" can get a small advantage.
Please continue to send in comments. We can't understate how helpful they can be.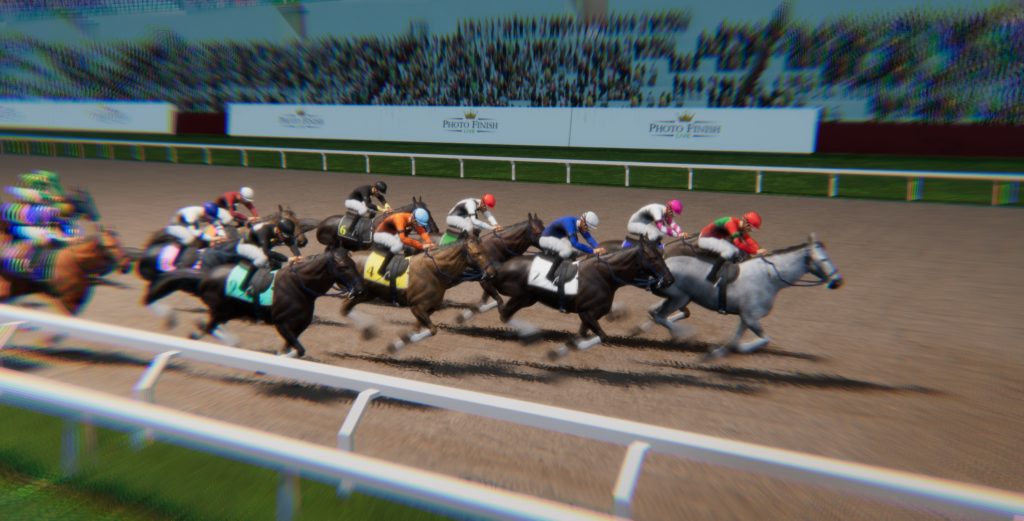 Regulations + Security
Many players have looked specifically at the Player Protection page, wondering whether or not their territory is cleared for play. First and foremost, we expect you out there to make your own decisions based on your own local laws and regulations, but we also strive to ensure that you have the information you need to make an informed choice. 
Our list of territories is regularly updated, so be sure to check back often for any changes. Our goal is to provide a safe and secure gaming environment for all players, so we encourage you to take advantage of the resources we have provided.
If you have any concerns or questions, our support team is always available to assist. Please simply drop an email to support@thirdtimegames.com and we will address your question the best way we can. 
From a security standpoint, we are roughly 50% of the way through the SOC2 Compliance which is geared towards ensuring we hold and maintain rigorous standards for the safety and security of our systems and your data. We'll continue to update you as this process moves along. 
Along with this, we are rolling out shortly a public hashing of our race algorithm which can be utilized by the community to ensure that no changes are made between races. 
Lastly, we are planning for our race algorithm to be audited and certified by a 3rd party consultant. We've waited to do this until some final touches are made but this is a top priority for us once we go live.   
We of course think that by being publicly doxxed with decades of experience building games, we have earned the trust of gamers, but at the same time, it's much easier for us to just be transparent as there is nothing to hide. We'll continue to relay this information outward as it is finalized. 
Breeding Logic 
Players may be glad to know that we aren't planning any changes to breeding at this time. We feel that the system is effective, and suits the game's needs.
We also do not plan to have Gen 0 horses reroll before the full release. While the horses will be generated a second time, the results should be the same as they have been for Beta 2. 
Editor's Note: After consultation with the Photo Finish™ LIVE Jockey Club we've come to the determination that all Gen0 horses SHOULD AND WILL be rerolled following the conclusion of Beta 2.
A reroll will allow for all new players and veterans alike to start fresh and on a more even playing field.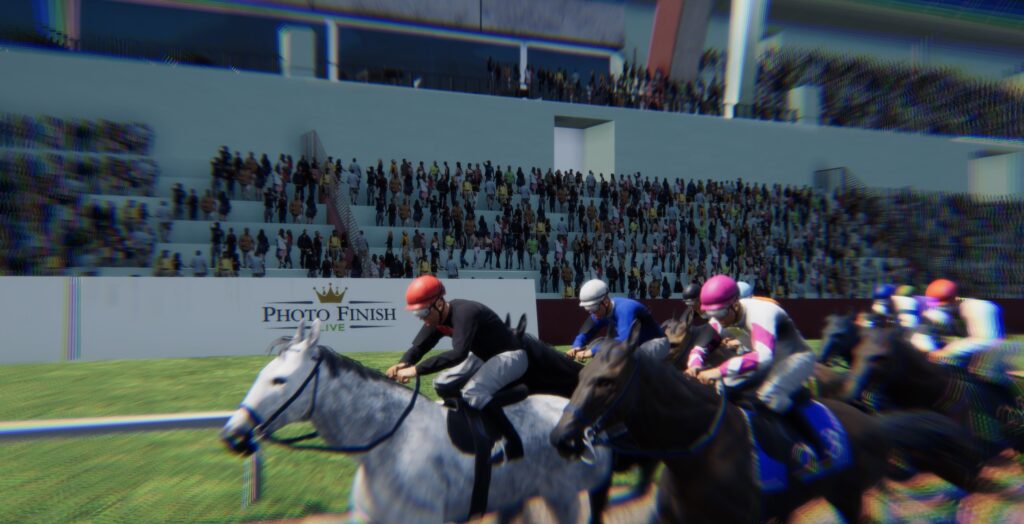 Thank You
To our community, we once again thank you not only for believing in what Third Times Games is capable of building, but for putting on a hard hat, rolling up your sleeves, and getting your hands dirty yourself. 
Our team transitioned to creating web3 products largely due to the fact that working alongside the end user was an intriguing shift in the way games will be built in the future, and the experience thus far has been everything we imagined, and more. 
We can't wait for the world to enjoy what we've built together.