There are just under t-minus two weeks until the Degen Derby, but many of the participants still sorting through what racehorse to enter in the race. With so many contenders, it's proven to be a tough decision for the competitors.
Have no fear, Degen Derby competitors, the third installment of the Degen Derby Scouting Report is here! 
Just as we've done twice previously, our scouting team is providing Degen Derby participants with a condensed list of horses that are available on the market that best suit the big race's parameters. 
Let's dive into this week's crop of prospects.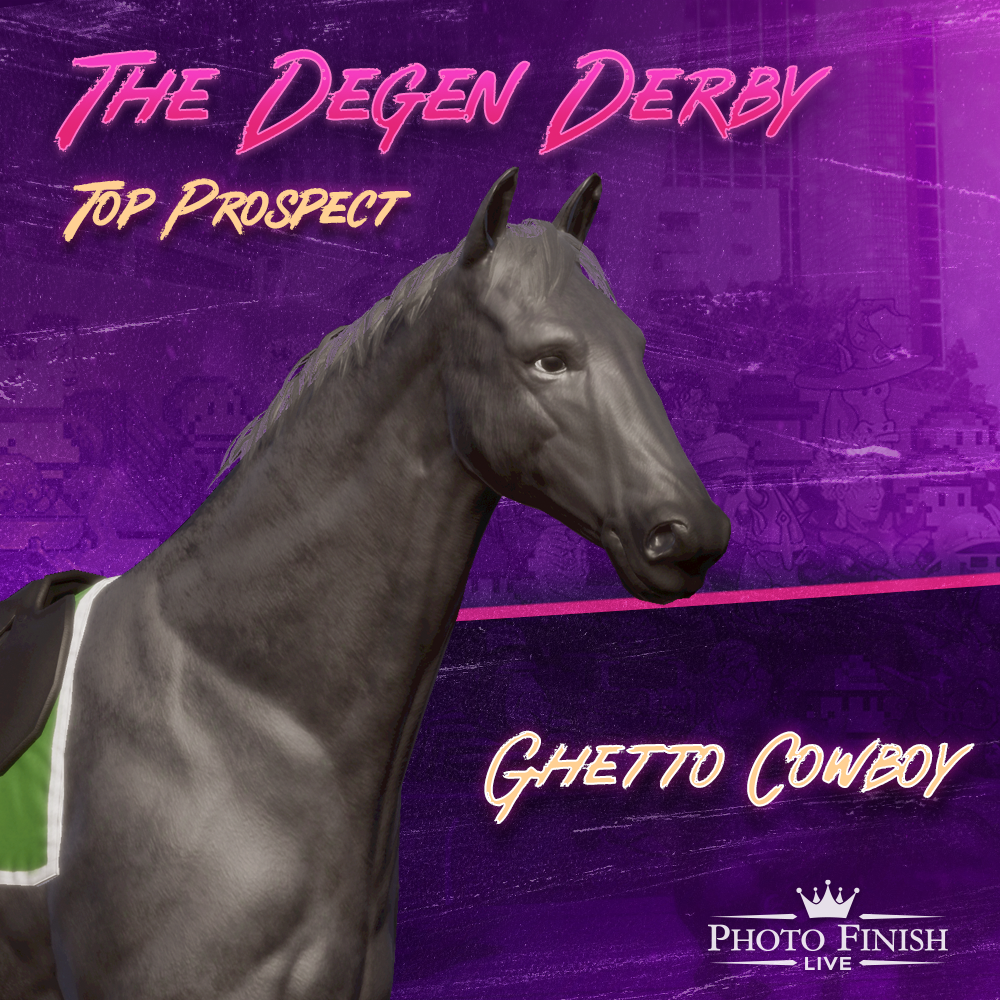 Save a horse, ride a Ghetto Cowboy! 
Ghetto Cowboy brings to the Degen Derby racehorse possibility pool an elite ability to run left with good speed out of the gate. Without a plethora of career races to work on, the base ability will be heavily relied on if choosing this clear underdog horse.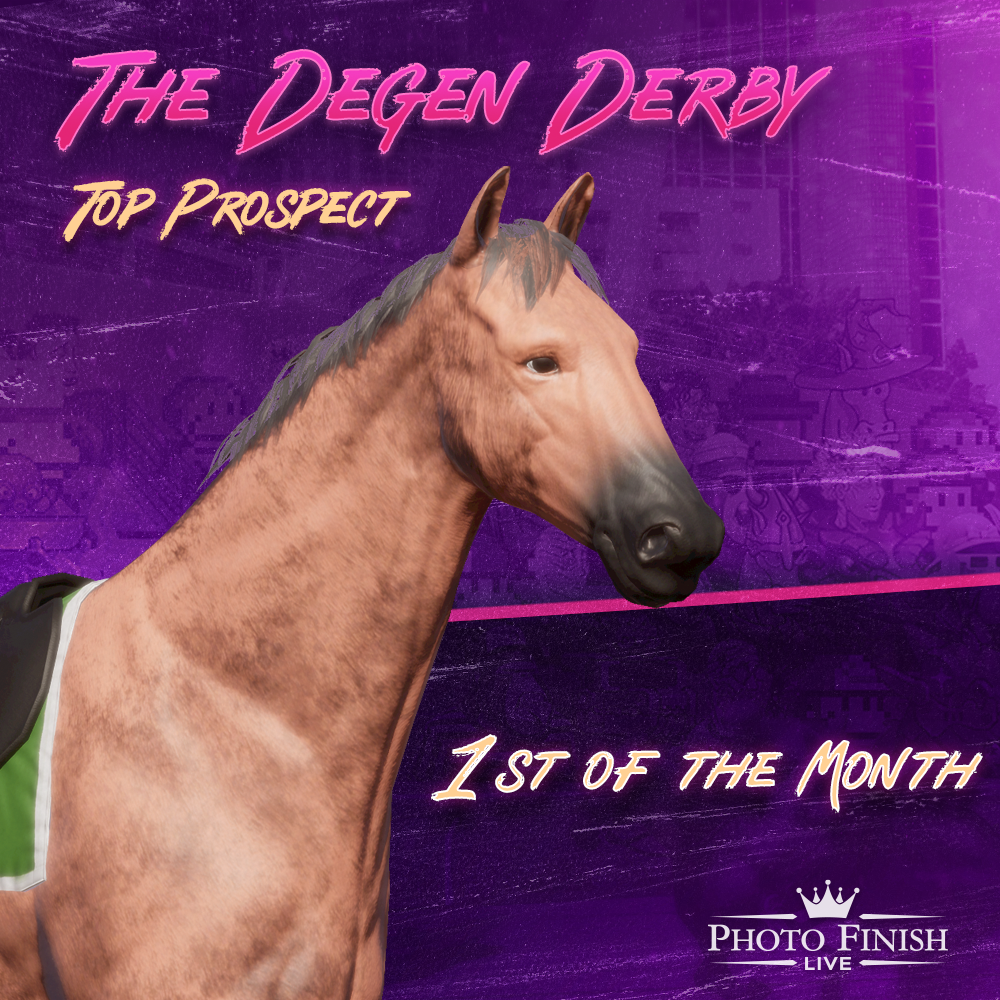 Wake up, wake up, wake up, wake up, wake up – it's the 1st of tha monnnnnnth. 
Is 1st of tha Month the Colt that will get your DAO paid? Purely based on the fact that this horse both excels in turning left on turf – the exact preferences set for the Degen Derby – it seems like a paycheck could be the reward for his employment. 

If your team is looking for the perfect combination to take down the Degen Derby prize, what better collection of winning ingredients comes to mind than Smores? Everything loves Smores, man.
Smores is a Filly with a tendency to give its strongest effort during the meat of a left-turning race, a time when others might fall off. It also makes a lot of sense seeing that the middle of a smore holds it all together. Now we're hungry.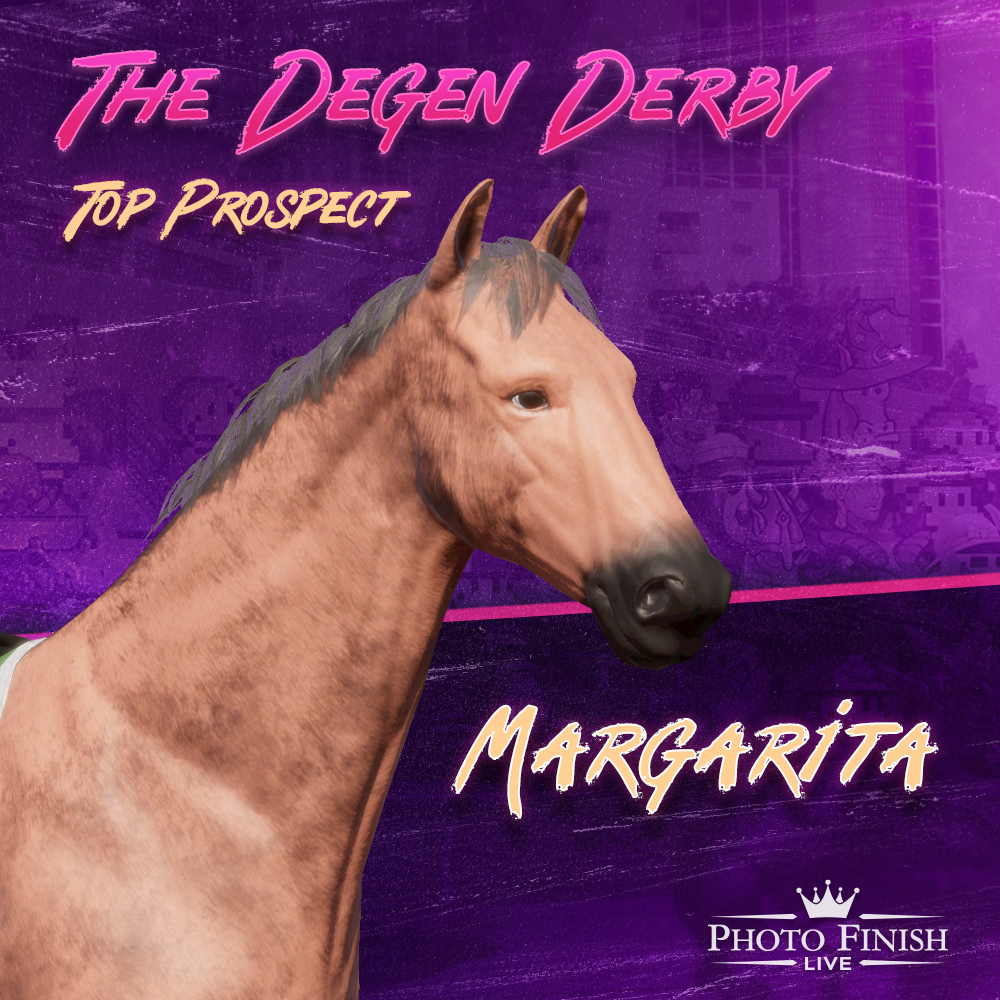 The Degen Derby takes place on Black Friday, the day after Thanksgiving, and, traditionally, a day most Americans have off work. What better horse to purchase and run in this high-stakes race than a thoroughbred named Margarita? 
Margarita hasn't shown to love running left, the direction the Degen Derby will roll, but this Filly loves running on turf, a clear advantage in the race.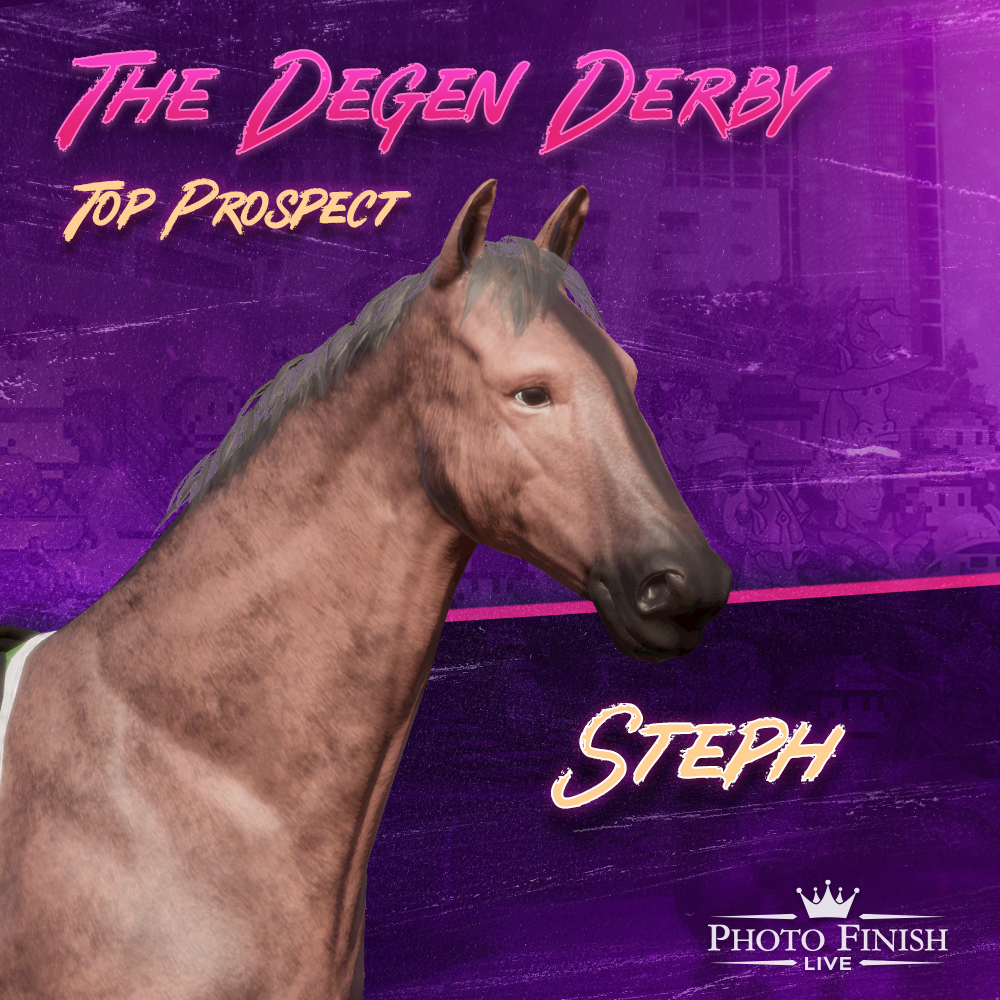 Steph – (Unraced)
Steph (Curry), with the shot? This unraced Filly brings an element of intrigue to the table. One that could pay off with multiple championships in Photo Finish™ LIVE, just like that little-known basketball player guy named after her. 
With some strong start and finish numbers, there is a lot to like about this horse based purely on DNA.