Back by popular demand – it's the Degen Derby Central Scouting Report! 
With the November 25 Degen Derby just weeks away, our scouting department has been working around the clock to provide DAOs a condensed shortlist of the Photo Finish™ LIVE horses best suited for the Black Friday race's left turn, turf track, firm course, and 10 furlongs parameters. 
Let's dive into another crop of horses our scouting department has deemed Degen Derby-dominant.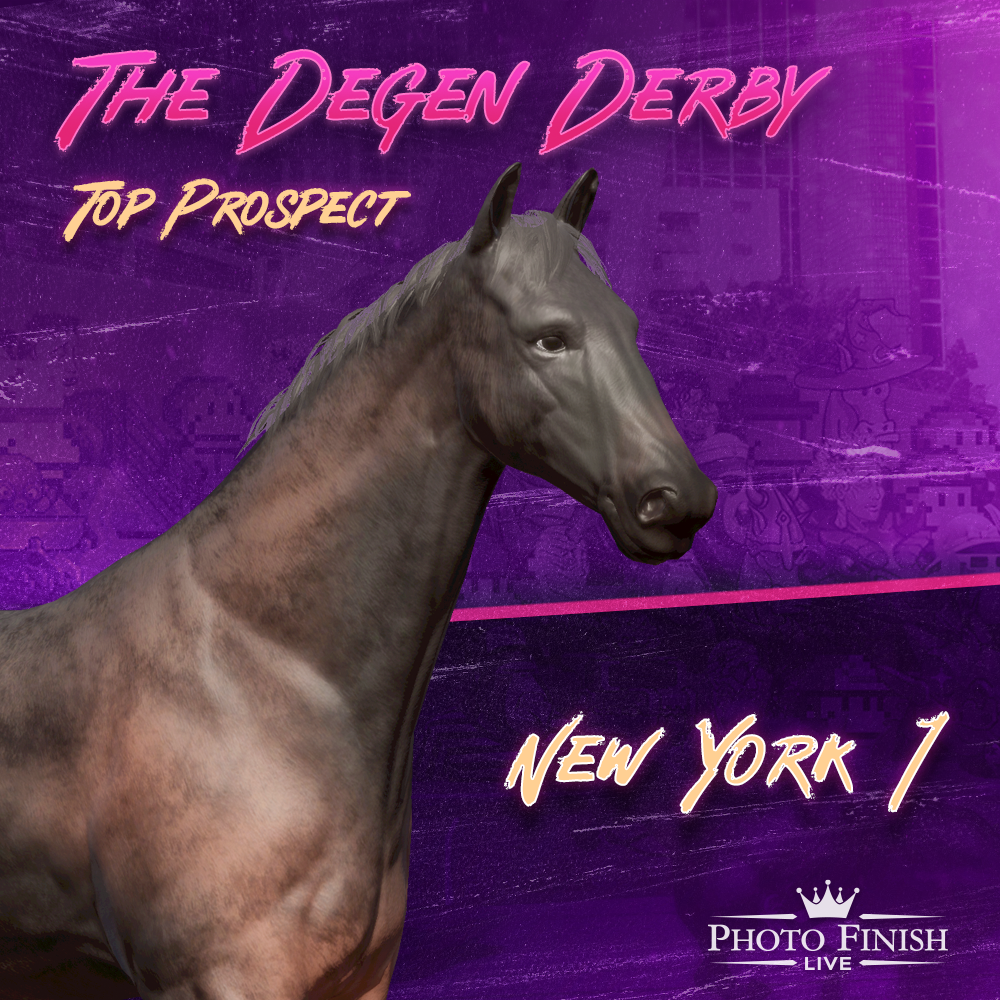 They say New York is the concrete jungle where dreams are made, so if your DAO is dreaming big with hopes of winning the Degen Derby, New York I just might be the horse for you.
Just like its namesake city, what New York I may lack in temperament, it makes up with in good old-fashioned determination, grittiness, and want to, with a solid stamina rating.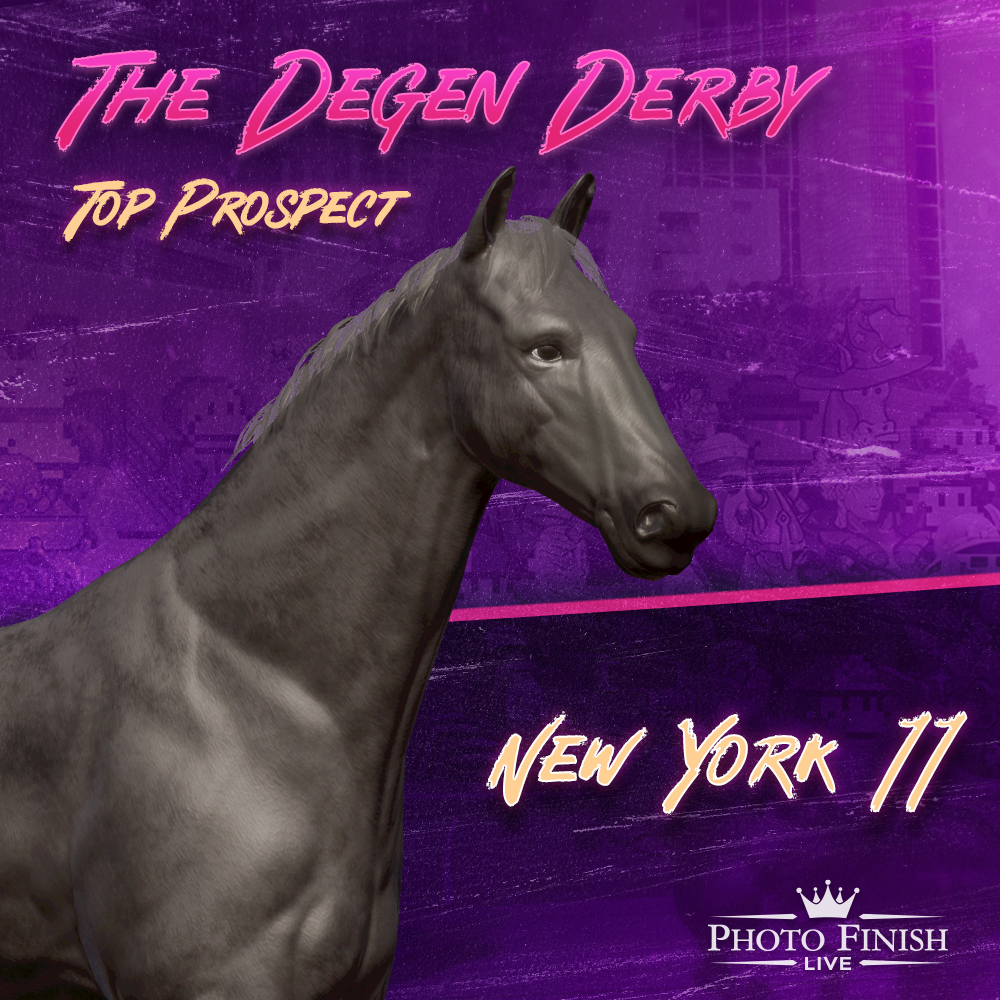 Just like in professional sports, New York is just too big for one competitor. A horse so nice, they bred it twice — Introducing New York II, the Jets to New York I's Giants, and Mets to its Yankees. 
Unlike New York I, 'Deuce' brings enjoys a good firm surface, perfect for the Degen Derby conditions.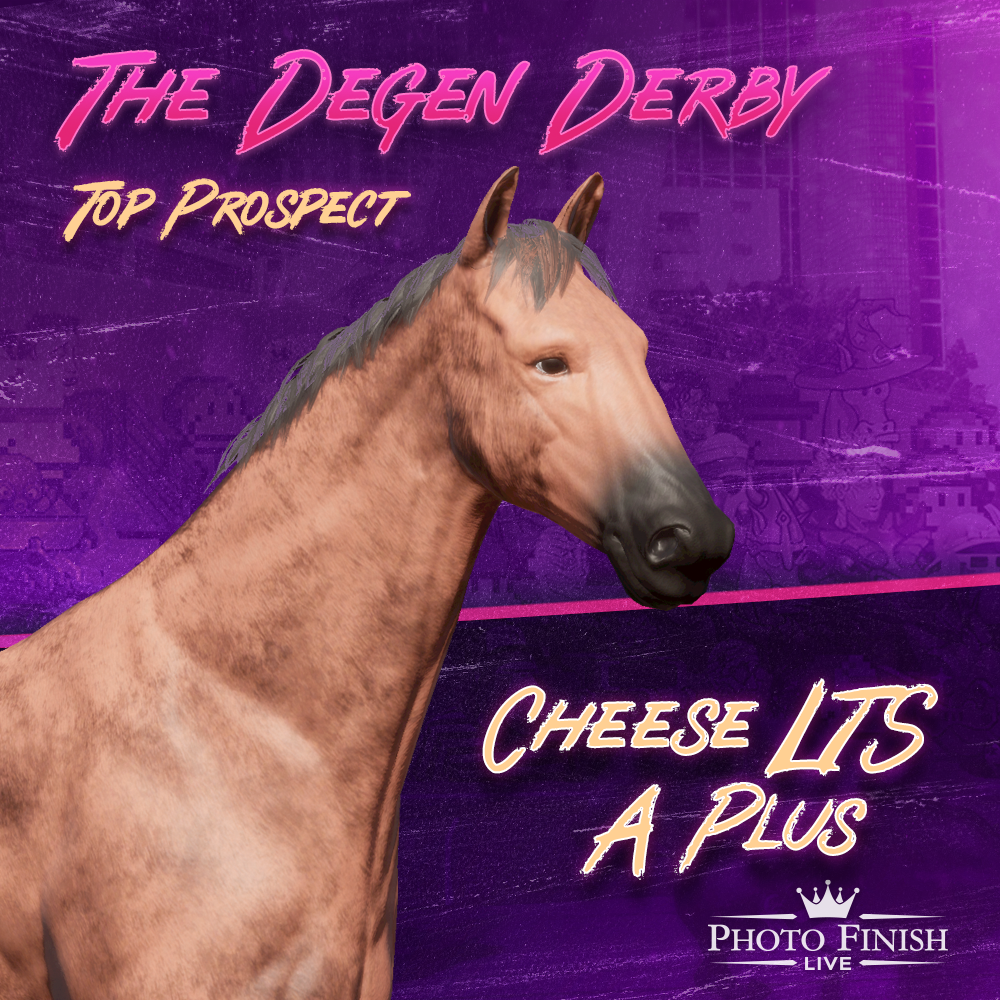 Want to leave the Degen Derby cheesin' with a win? Thanks to her elite ability to turn left on turf, Cheese LTS A Plus might be the move. 
This firecracker of a horse was born to run fast and hard to the end, with great stamina, speed, and finish rates. If you're willing to spend the cheese, you very well could leave the Degen Derby pleased.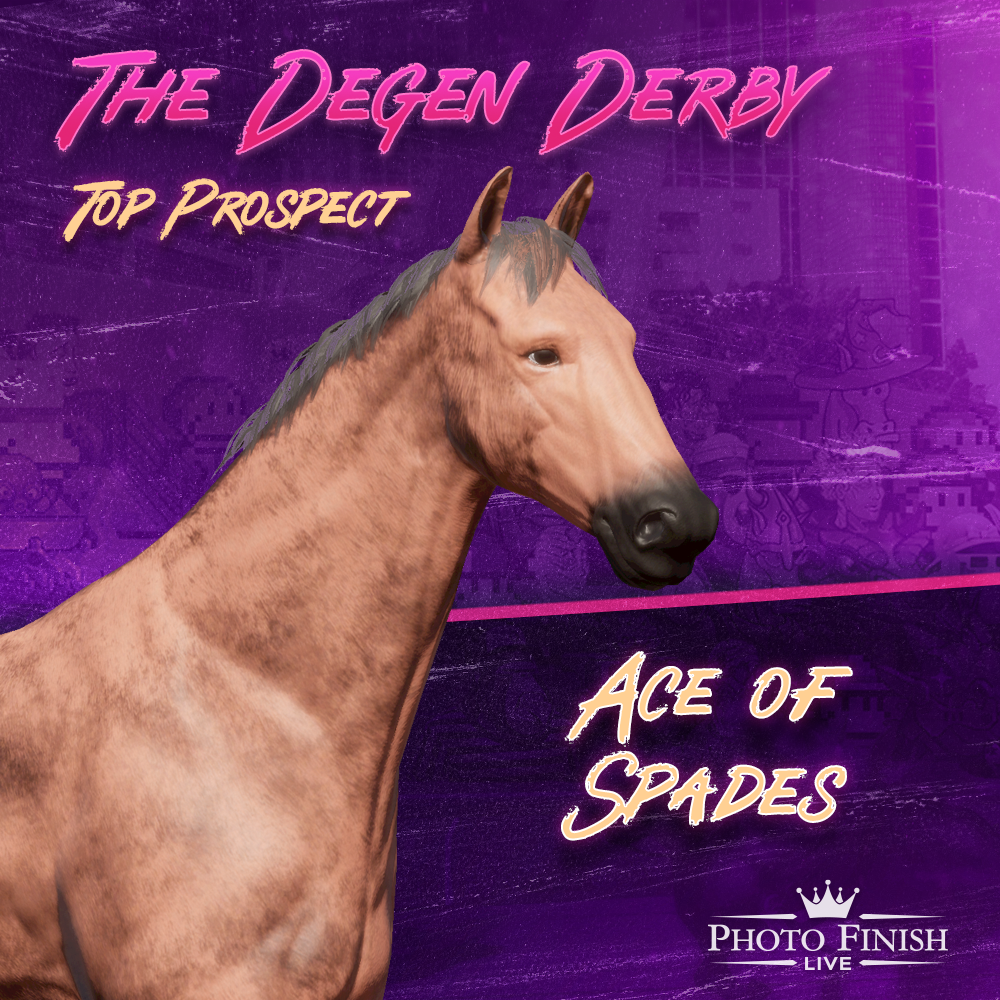 It's the Degen Derby, so you know someone has to have an ace in the hole. Especially if that ace is the Ace of Spades — a racehorse that absolutely loves turning left, a solid advantage in this event.
Ace of Spades tends to come out the gate fast and brings solid stats across the board. If your DAO is looking to ensure your horse isn't deficient in any area, this might be the one for you.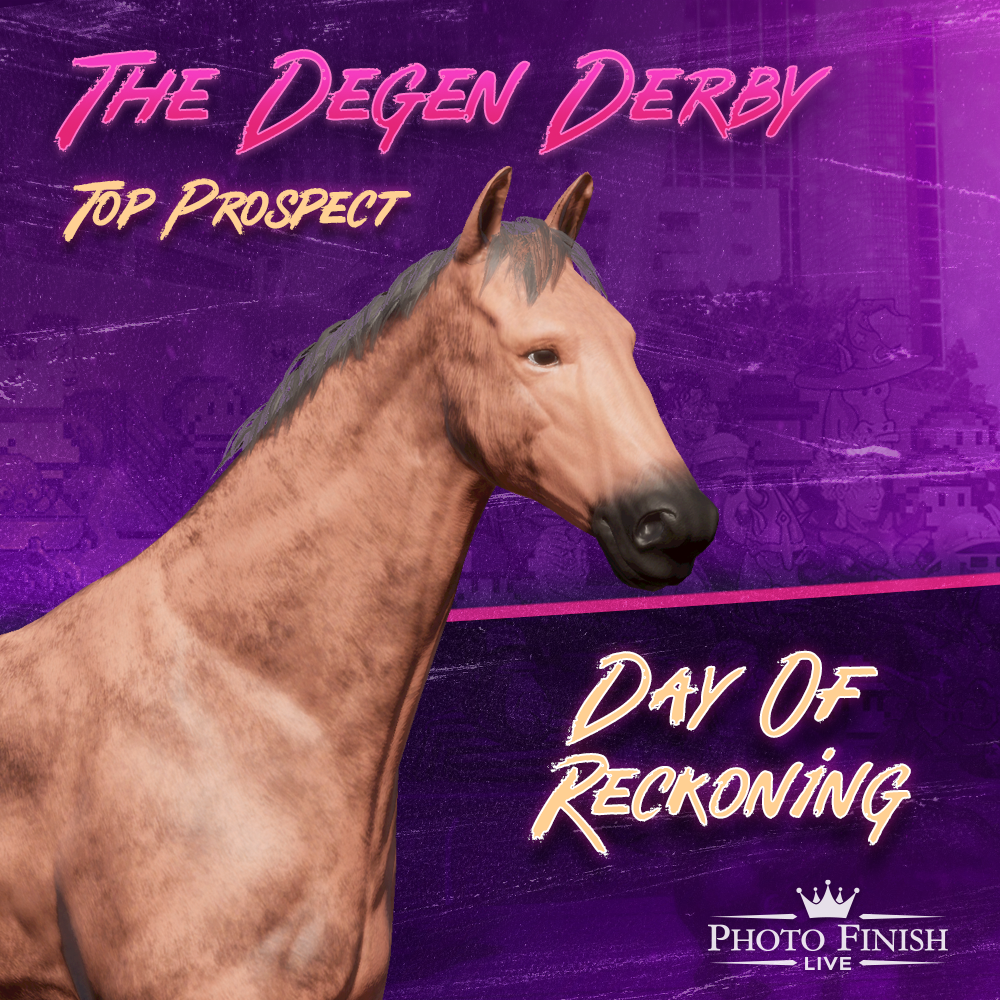 Honestly, with a name like Day of Reckoning, not much more needs to be said about this horse. Choose against running on the same team as this stallion at your own risk. 
Besides the badass name, Day of Reckoning excels running left on turf. He also brings excellent stamina, a plus in a 10-furlong race like the Degen Derby.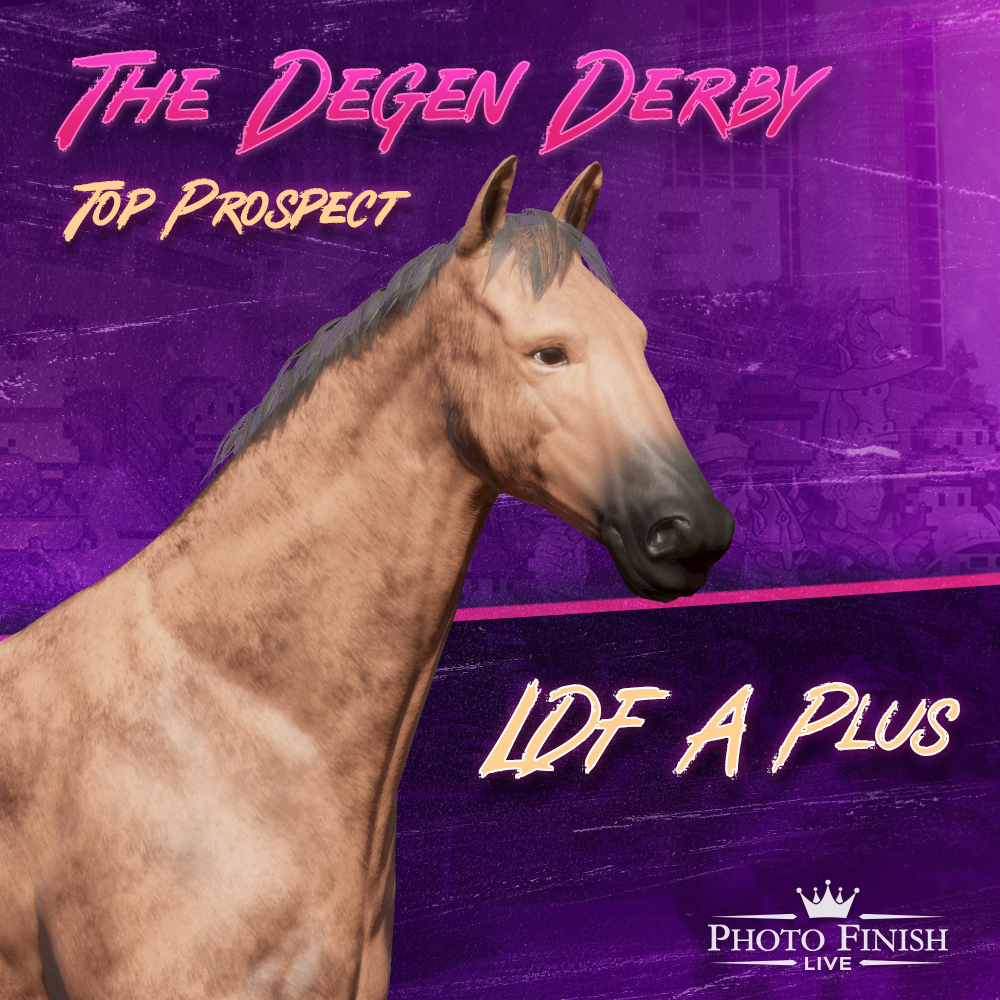 They say save the best for last, and that may just be what we've done in making LDF A Plus the final horse to be spotlighted in this edition of the Degen Derby Scouting Report.
LDF A Plus brings all the smoke in an LFD race like the Degen Derby. With three stars across the board in left, dirt, and firm, and scores of 3 across most attributes, we could be looking at an early odds on favorite, here.