Ch-ch-ch-ch-changes – coming to Photo Finish™ LIVE, November 7! 
When we launched Beta back in June, our team knew it was just the tip of the iceberg of what the game would soon become. 
Over the course of the past few months, we've been working on new and exciting game features that will not only make Photo Finish™ LIVE look, feel, and sound even more realistic, but also implement unrivaled in-game earning elements that are sure to level up the entertainment experience. 
But enough about the labor pains. Let's talk more about the baby due on November 7.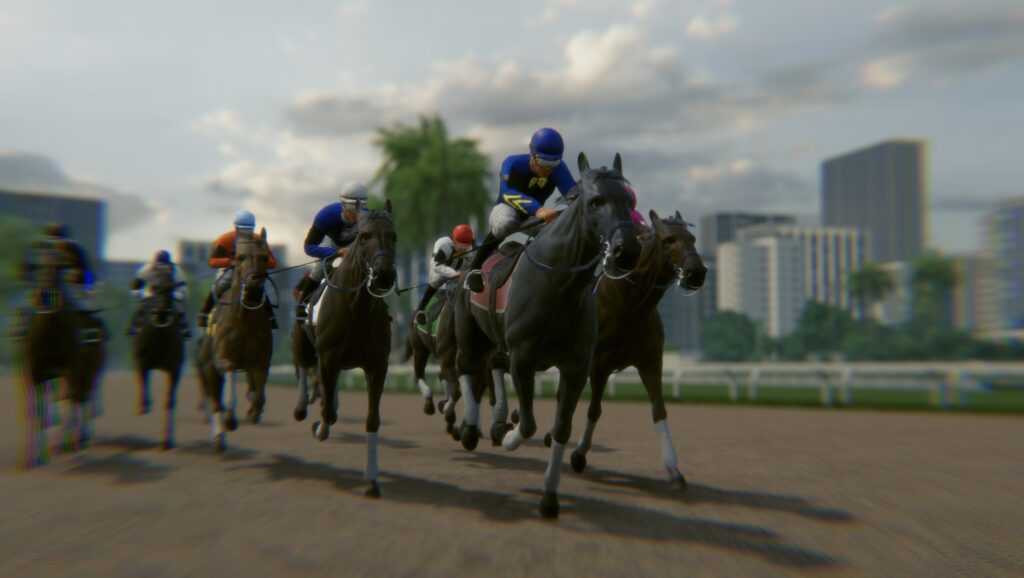 Real Money Racing
Real money rewards are coming in Beta V2!
Photo Finish™ LIVE is as real as it gets to IRL horse racing, so you knew we had to lead our Beta V2 changelog list with news that implementation of real money aspects to the game is imminent.
Following an initial observation window to ensure a safe and smooth transition from Beta V1 to V2, players will have the ability to both deposit funds onto the platform and cash out.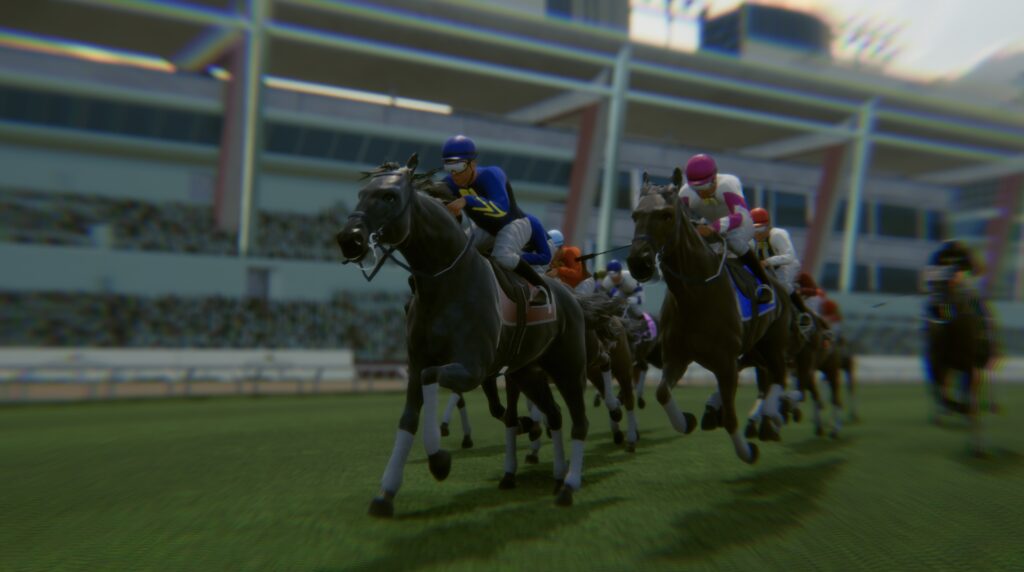 Wagering
Get ready to play the virtual ponies! 
Not only have we added the ability to enter races with real money on the line, but soon, players will also be able to wager on Finish™ LIVE races as both entrants and spectators. 
Our betting platform will utilize a parimutuel betting system, with wagers that will occur in the same currency as race purses. Much more information on how horse wagering works, both in IRL and in PFL, will be dropped in the near future to ensure everyone wagers responsibly. 
Handicap Races
Sick of entering a race only to find an absolute beast lined up at the gate next to you? Welcome to the world of handicapping, a new feature added to Photo Finish™ LIVE in Beta V2.
In handicap races, all horses that enter receive extra weight to carry based on how much stronger they are than the weakest horse in the race. While this doesn't necessarily completely even the field, it will ensure competitive competition where underdogs have a realistic chance of success.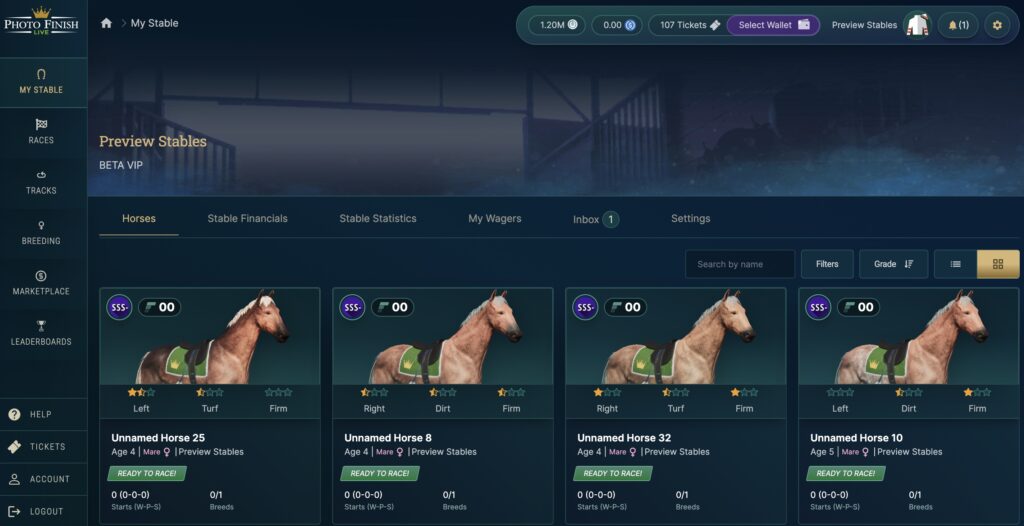 User Experience and Interface Updates
Our team was proud of the product we put on display during Beta V1 – and the response to it has been incredible – but we knew just how much more could be done to make the user experience, look, and feel, that much better. 
In our second phase of Beta, players will find a plethora of UX and UI changes and upgrades, some at the specific request of the community. 
Included in the changes are a new navigation bar, race groupings, quick access stable widgets, significantly improved filters, and so much more.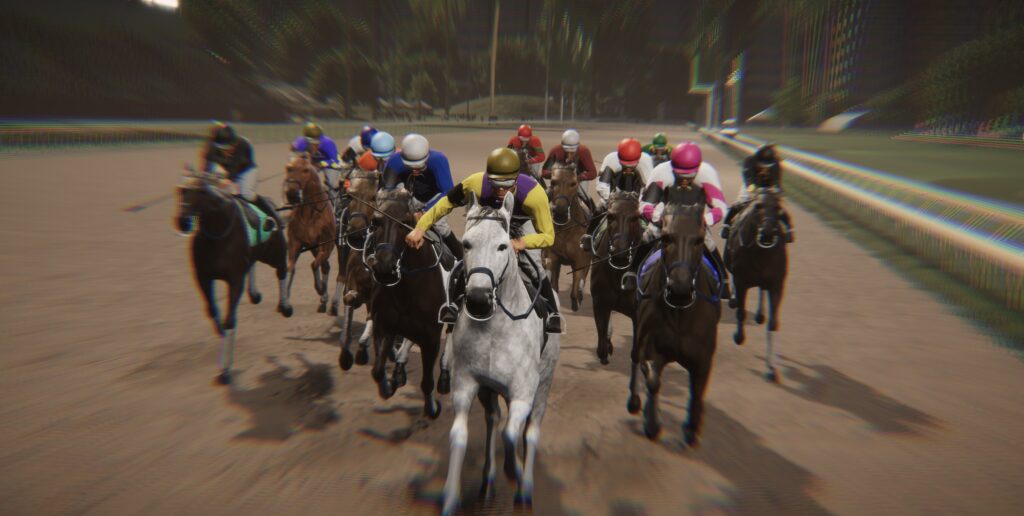 Impactful Weather
Climate change, but make it on purpose.
Beta V2 will feature updated weather – sometimes severe – and how it impacts gameplay. We've also added varying conditions of track surfaces – including Fast, Good, Yielding, Soft, and Sloppy – to bring our virtual playing field even closer to real life. 
Weather severity will now also impact the racetrack more distinctly. The turning up of the elements on the PFL tracks adds yet another layer of strategy, as stable owners must strongly keep in mind a race's weather forecast and how it correlates to their horse's surface preference.
Upgraded Audio Experience
Anyone that's spent a day at an IRL horse race will tell you the sights and sounds of the experience go hand in hand. That's why in addition to providing a major upgrade to the look and feel of Photo Finish™ LIVE gameplay, we've further brought to life the experience with all the auditory components you'd expect to find in horse racing. 
Hot tip – get ready for some serious bugle action.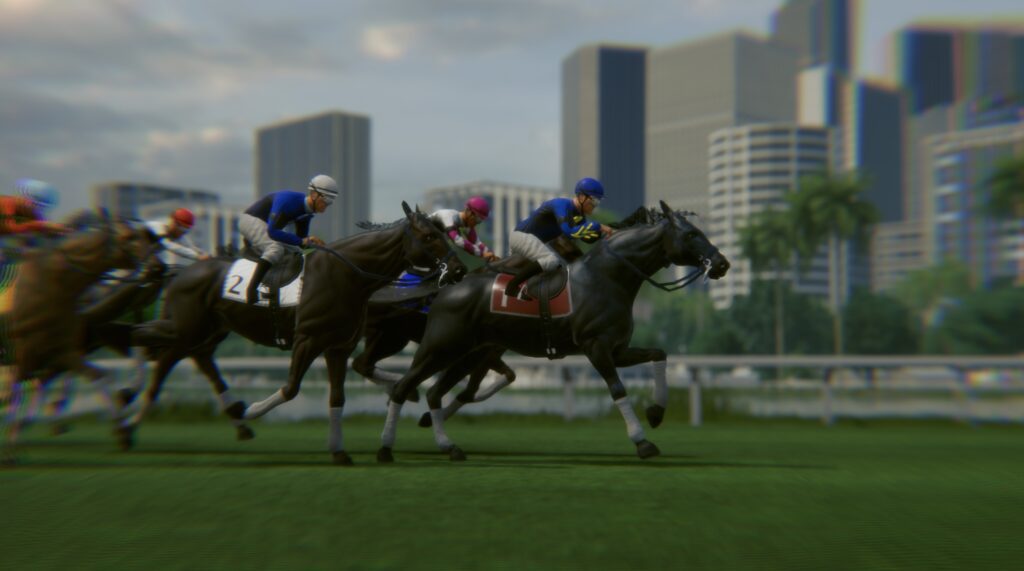 Fleet Figures
Introducing Fleet Figures – a new way to appraise racing horses. With Fleet Figures, each PFL horse gets a figure based on its performance, with a new calculation tabulated after each race. The more you race, the more accurate your Fleet Figure will be. 
Players should make sure to watch how these figures change at different distances because no horse dominates the competition at every furlong length.