The response to the first version of Photo Finish™ LIVE beta testing has been, in a word, incredible.
Our community of stable owners has grown leaps and bounds in just a few short months, and so too has the game as our team continues to evolve.
That said – men lie, women lie, but the blockchain doesn't lie. So in the name of transparency (and downright giddiness), we're proud to share some of our Beta V1 metrics as we prepare to enter Beta V2 in early November.
Without further ado, let's plant a Beta V1 flag for prosperity on the Photo Finish™ Live turf and get inside some of the numbers that have our team bullish on rolling out a glow-up version of the most realistic virtual horse racing game in the world.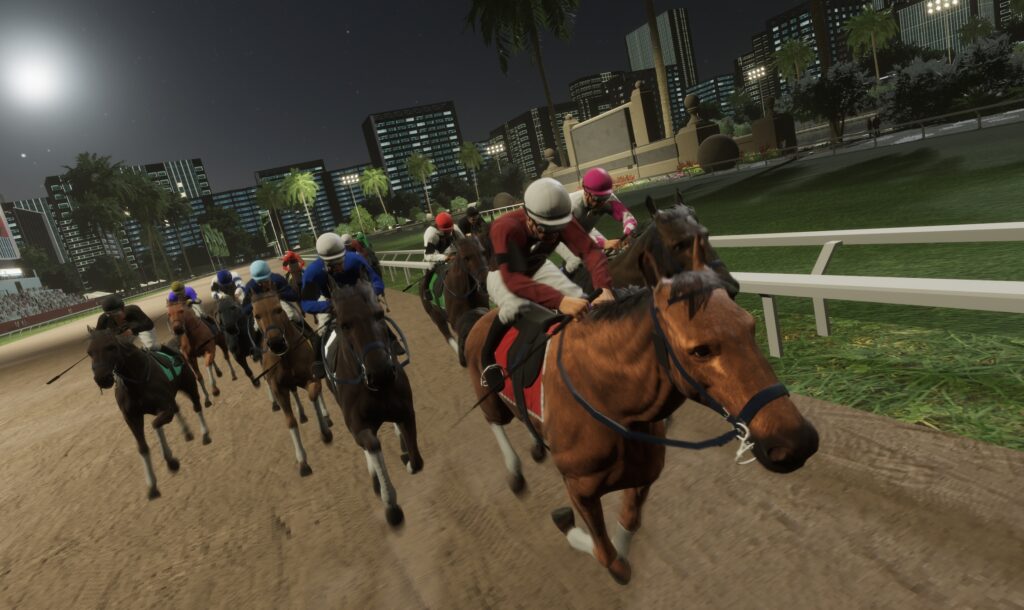 Beta V1: By The Numbers
Since the launch of Beta V1, 1,166 stables have activated and tested just under 22,000 Photo Finish™ Live racehorses in over 15,000 live races.
That's not the best part, though. It's the level of competition those activated horses faced and the results that were most exciting to see.
What has perhaps been most encouraging to our team – beyond the high participation numbers – has been the results to come out of the competition on the track.
Of those 22,000 unwrapped Photo Finish™ LIVE horses, over 4,500 have enjoyed at least one win, a clear indication the implementation of preferences and attributes in the game has created a thriving skill-based and competitive racing ecosystem.
Retirement: Good, Goodbye
When we say Photo Finish™ Live is 'As Real as it Gets,' we're not just pumpin' a buzzy hashtag, we mean it.
Besides being far and away the most realistic play-and-earn virtual NFT horse racing game on the market, another clear distinction that distinguishes Finish™ Live from our competition is racehorse retirement — the most vital element in preserving the longevity and stability of a play-and-earn ecosystem.
Our team has been encouraged to see 5,000-plus horses have entered retirement after living out a full life on the racetracks. Many retired racehorses have left the ecosystem following extremely successful careers but were eventually required to step away from competition, just as they would in real-life horse racing.
Because let's be honest – even LeBron James will retire one day. And unless he's on your team, it's no fun to play against a 23-year-old version of him for the rest of eternity.
Current Racing Ecosystem
Over 17,000 horses remain currently battling it out on the racetracks, with many more nearing the end of their careers, clearing the way for the next crop of stars.
The most legendary horses that will have the most success within our live game have yet to be minted. New generations of the best racehorses will always have their own time to shine in PFL, just like in real life.
---
Join the Photo Finish™ Live Community
Want to join the fun? Visit the Photo Finish™ LIVE Linktree page to find everything you need to get started.
Follow us on Twitter and join our Discord channel to receive all our news and to participate in future giveaways.