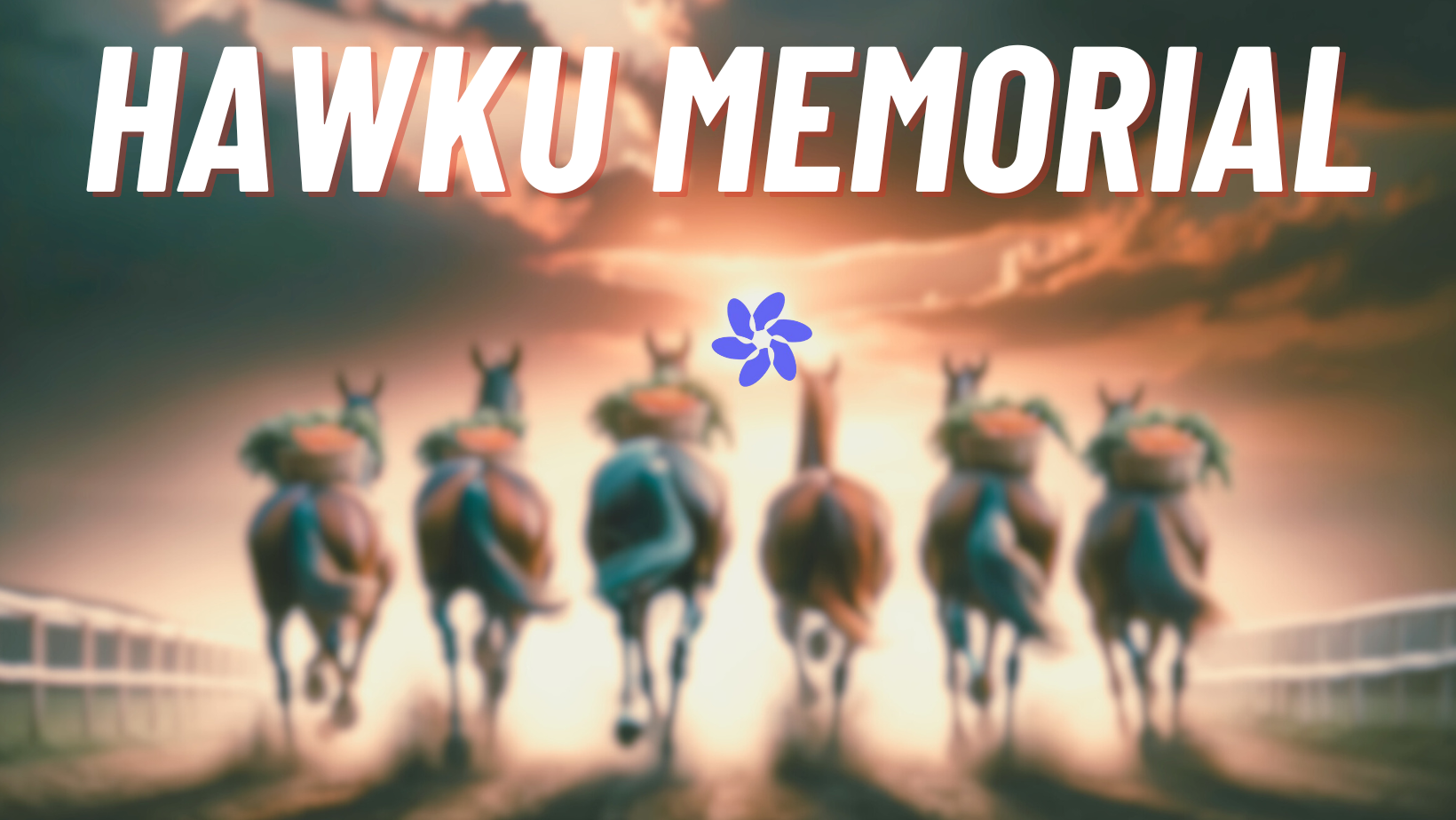 The NFT world lost a good one this past week as we bid farewell to a pioneer, Hawku.com, a leading marketplace and analytics site for NFTs over the past two years.
In honor and celebration of the Web3 gaming trailblazer and the many communities that supported their ventures, Photo Finish™ LIVE proudly presents the Hawku Memorial Invitational – an event not just about bidding adieu to the platform but embracing a new beginning. 
Hawku's former Community Manager, Bryce Shuck, has joined the Photo Finish™ LIVE team in the same role. With him, he has brought this open invitation for newcomers seeking a fresh start gaming experience.
Hawku Memorial Invitational: How to Enter
To participate in this celebration of new beginnings, follow these simple steps:
Purchase a race-eligible horse for Season 9

: Obtain a race-eligible horse (aged 1-4) by November 20, marking the transition from Season 8 to Season 9. (Must be your first purchase/claim)

Activate Offer

: Share a picture of your new horse on the PFL or Hawku Twitter thread and include the hashtag #RIPHawku to join the fun.

One-Entry Per Person
Boom – you're in! Your new horse will now be entered in a Hawku Memorial Free-Entry Allowlist Race. 
Hawku Memorial Invitational: Race Details
You're now a part of the best gaming community in Web3, so check out this Beginner's Guide that will help you get a jumpstart on understanding race types and results. 
For now, the TL;DR is every horse excels in different distances, tracks, and weather preferences. We'll choose those randomly live on an upcoming stream, so there's no need to think too far ahead.  
Let's get straight to the critical part – the purse for each race. 
Race Purse

: 36.48k DERBY, $456 (80 DERBY = $1)

CROWN Gift Pool: 1000 CROWN will be distributed evenly to all participants, ensuring no one goes home empty-handed.
The Hawku Memorial will take place in the days following the end of the promotion, which ends on November 20. We'll be announcing the exact time shortly.
Photo Finish™: What to Expect
In-Game Marketplace:

Photo Finish™ LIVE features its in-game marketplace, providing a seamless and user-friendly experience for acquiring virtual racehorses. In the last 90 days, players have purchased just under $5 million worth of horses, with all marketplace fees funneled back into the racing ecosystem.

In-House Analytic Charts:

Photo Finish™ offers in-house analytic charts for those who appreciate the data side of gaming. Dive deep into insights, strategies, and trends to elevate your experience and stay ahead of the curve.

Third-Party Tools:

Bluntly put – no community has better third-party tools than Photo Finish™, and many of the names, such as MJ Gaming, you'll recognize from past gaming experiences. PFL content creators have pioneered some of the best third-party tools Web3 gaming has ever seen, adding new features weekly. 
Join us in the Hawku Memorial Invitational as we celebrate the past, embrace the present, and look forward to the exciting future of Photo Finish™ LIVE. 
Let the races begin, and may the legacy of Hawku.com live on in the adventures ahead!