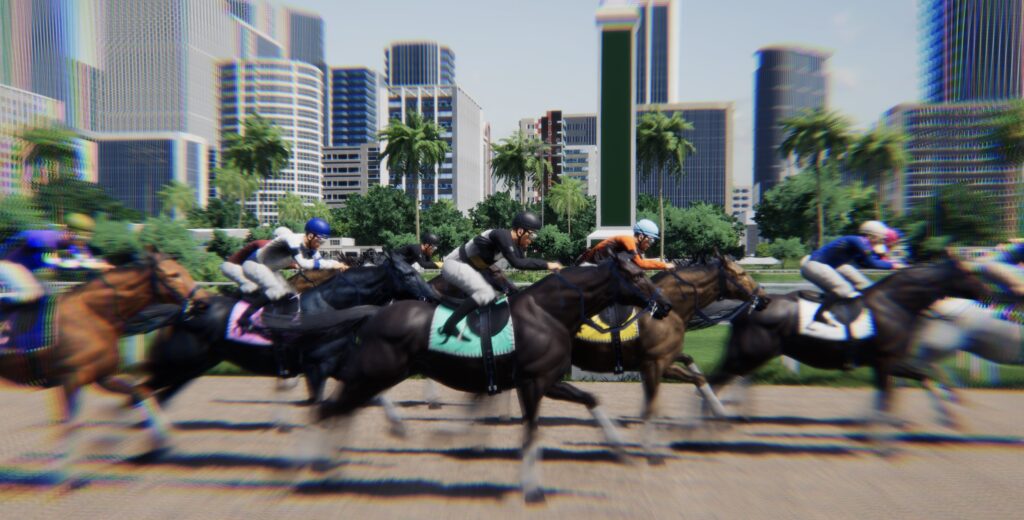 Today, Third Time Games unveils the final evolution of Photo Finish™ LIVE beta testing – Beta 3. 
A final precursor to a full live launch, Beta 3 not only ups the ante on the racetracks but comes with development changes born from suggestions and feedback received from our community during the first two rounds of testing. 
Many of the items below have been previously highlighted in our Beta Findings blog series as top-priority improvements. Now, we're ready to start unveiling what we've been working on and what players can expect to encounter inside a brand-new Beta.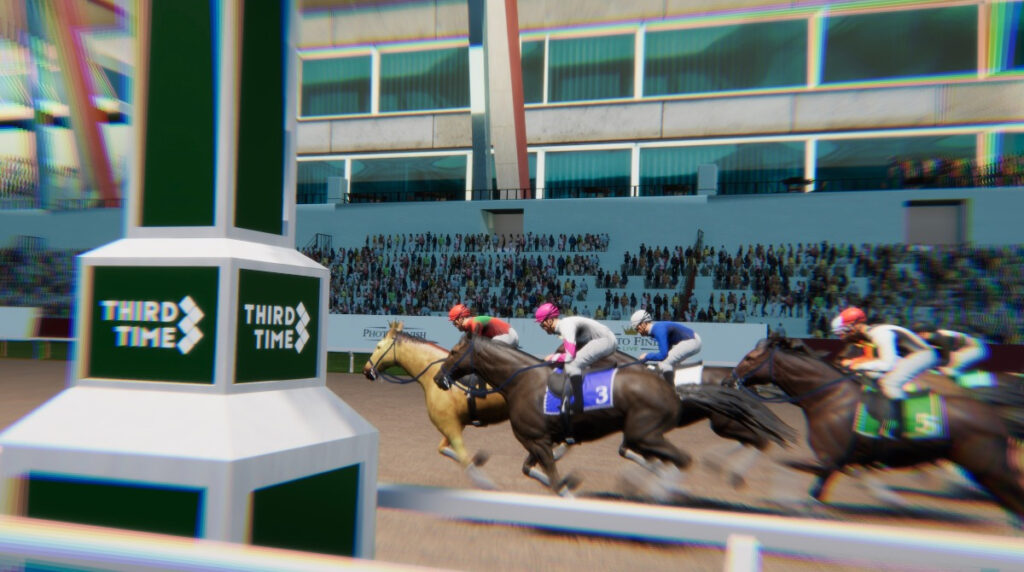 Real. Money. Only.
After thousands of horses ran tens of thousands of races on the Third Time Raceway during the first two phases of Beta, the time has come to flip a real money switch and see which stable owners reign supreme. 
As of the beginning of Beta 3, registration in any PFL race will require a real money entry fee. 
It should also be noted that NO rake will be taken from Beta 3 races until further notice. If/when a rake is applied to Beta 3 real money races, 100% of those funds will be funneled back into future juiced races. 
What is $DERBY?
So, it's real money… but what currency? 
If you've been following along from the beginning, you might already know this. But a refresher is always worth it right? $DERBY is the main currency of Photo Finish™ LIVE, and the only currency in use during the Beta 3 period. $DERBY is a fixed-value currency that is directly exchangeable for USDC.
Beta 3 is all real money racing, but it's done completely in $DERBY so you'll need to pick some up to participate. The exchange rate is and always will be $1 USD = 80 DERBY.

We've made that easy. Right now, you can head to the exchange where you can click the Fund Wallet button to convert your USDC on Solana directly to $DERBY. (New funding options like ETH, Credit Card, etc coming soon). 
Once you have some $DERBY, feel free to race and wager to your heart's content. When you've scored some winnings, you can exchange $DERBY directly for USDC on Solana using the Withdraw button on the same page.

* NOTE: There is currently a 1% withdrawal fee to pay our currency provider, Beamo.
The Great Unveiling: Meeting Your Real Racehorses!
Get ready to meet your forever horses! 
In Beta 3, all Gen0 horses will be in their true-to-form state, meaning what you see is what you get – how your horses perform is their truest and final ability. 
While Gen0 Beta 3 PFL horses are now their true selves, they will not age until the live launch. That means you're not using up a horse's real lifespan in Beta 3, you're just getting a free test drive of the car you bought without putting any miles on it.
In addition, as a reminder, Beta 3 horses will not be capable of breeding. Beta 3 is a Gen0 horse-only zone until the breeding barn re-opens once the game is fully live (estimated sometime in April).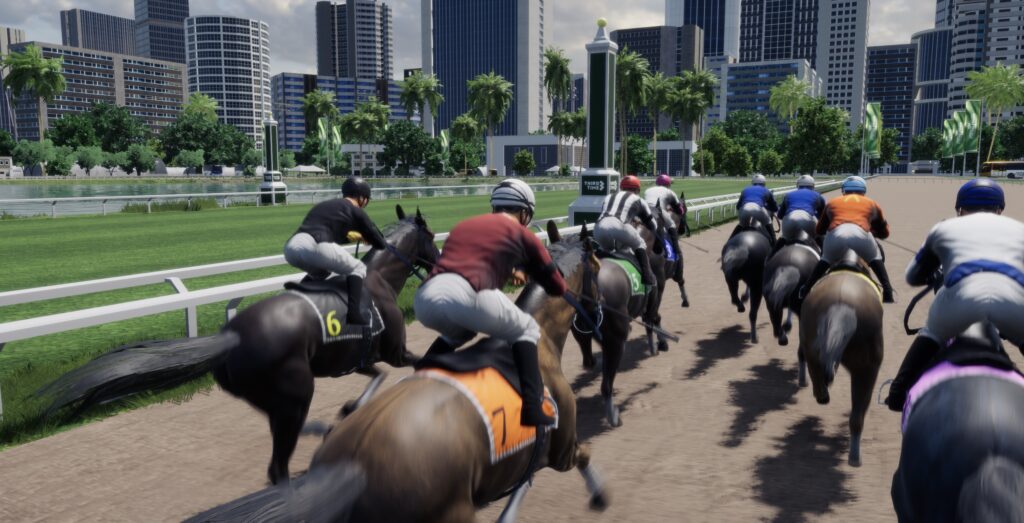 Race Math
Our team has been hard at work taking your feedback and actioning it to implement real results that make PFL that much better.
Take a look at some of our goals and how we accomplished them as we cannonball into the Beta 3 deep end.
Part 1: Race Variance
Objectives:
Make Underdogs in Races Possible
Make Betting More Varied and Interesting
Make Weather "Rugs" Not a Guaranteed Loss
Do all of this without fundamentally changing who is the Heavy Favorite of a race
To tackle these, we did a serious mathematical analysis of win rates and odds across Beta 2. Horses in PFL tend to prefer certain surfaces, race directions, and track conditions in PFL. However, these preferences are one factor among many in terms of who wins a race.
Our analysis has shown that horses who didn't prefer something in the race they were in almost never won. For too many, a win was effectively impossible. To tackle this, we're turning down preferences so that horses who don't perfectly match have an occasional shot at winning.
Our analysis also showed that the race favorite was winning far more often than 50% of the time. In real life, the favorite wins much closer to thirty or forty percent of the time. To better match this, we're turning up other forms of race variance. Expect to see some long shots.
Finally, we have made aging more important. Horses now experience a more significant boost when they're in their prime, and a more significant weakness when they are too young or too old. Trying your two-year-old against fully grown horses should no longer be effective
Part 2: Heart
The heart factor has been, for a while, a lackluster stat. It has value, but it's not that significant, and there is no real strategic thought that goes into it. 
We have changed the design of the Heart impact to make it the "competitive nature" of the horse.
Horses with strong Heart stats like big races and fierce competition. They love the noise of the fans and the pressure of the jockey.
Most of all, they want to win. 
When there is plenty of competition, Heart horses will push hard for victory. But when the competition is small or uninteresting, they might not try very hard.
You'll need to be a risk taker to tame them; these horses are not for the faint of heart 😉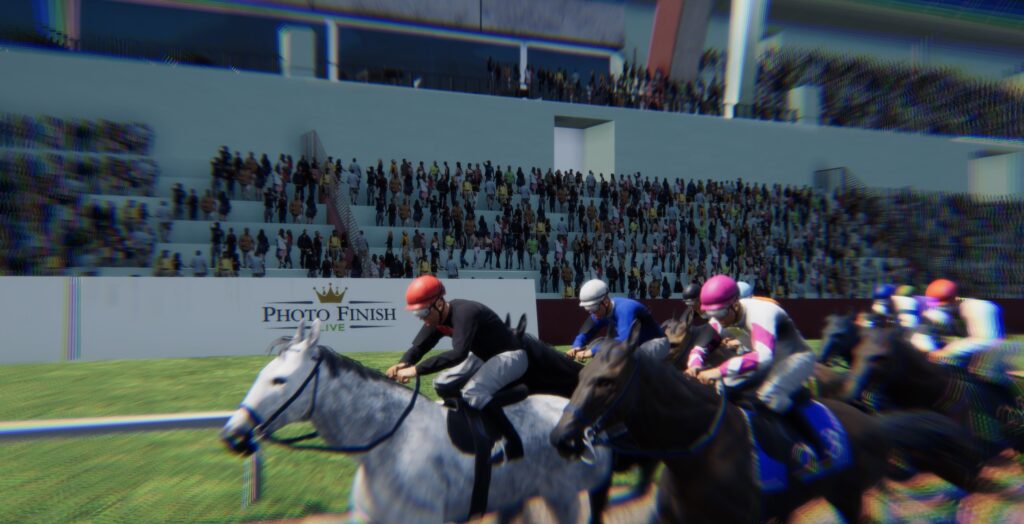 Slower Schedule
The schedule is the lifeblood of PFL, but with so many variables at play at times it's been challenging to incorporate all of the feedback from our diverse player base. 
In Beta 3, we have taken some additional time to get more hands-on with the stakes schedule. We believe we have hit a much fairer balance of course conditions, purse distributions, and general reward opportunities for all. 
We've also spent time reworking our restrictions and allowances. Horses of low grade and horses who've struggled to win recently should see more opportunities to get ahead.
Finally, we've created the Oracle (disclaimer: not actually trademarked!), a tool built to specifically respond to player demand. It can add races to the schedule on the fly to make sure that players always have something suited to their stable.
It is, however, still very much in development.  We'll be testing it through Beta 3, but because of its complex nature, it may be turned on or off for varying periods of time.
Last, but not least, seasons during Beta 3 testing will be four weeks long. This comes as a way to lessen the grind and increase competition. 
In Summary
That's it for now! Expect quite a bit of communication as we all get accustomed to a brand-new beta world. And as always, please drop us a note in Discord if you come across any bugs or have any questions about what you encounter in the game. 
We'll see you on the racetracks!