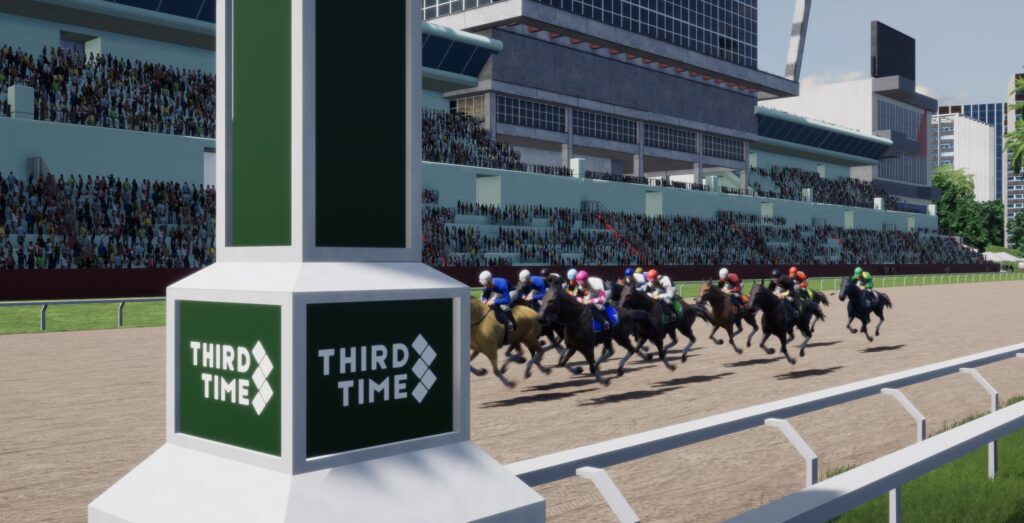 Coming Soon: Live Launch
Bye, Bye, Beta. On Monday, we do it LIVE. 
Pick out your best outfit, redeem those Generation Zero tickets, and stake those adorable PFPs — Official Photo Finish™ LIVE Launch Day is this Monday, April 24. 
Expect an avalanche of content in the coming days that primes your stable for success in a fully live PFL world.  
Third Time Thursday
What better way close up shop on the Third Time Thursday Beta era than to go out with a 4/20 birthday bash for Third Time Games CEO and Founder, Ian Cummings?
This week, the Third Time Thursday stream featured enough guest boxes to make Scott Hanson and NFL Redzone jealous.  
If you missed the show, the panel included a nice mix of both our most seasoned veteran community members and two fresh on the scene, already making a name for themselves. 
Highlighted during the hour-long stream included a new wagering record – 7,300+ of sweet, sweet $DERBY was wagered on a single race!
If you missed the stream, head back in and give it a watch!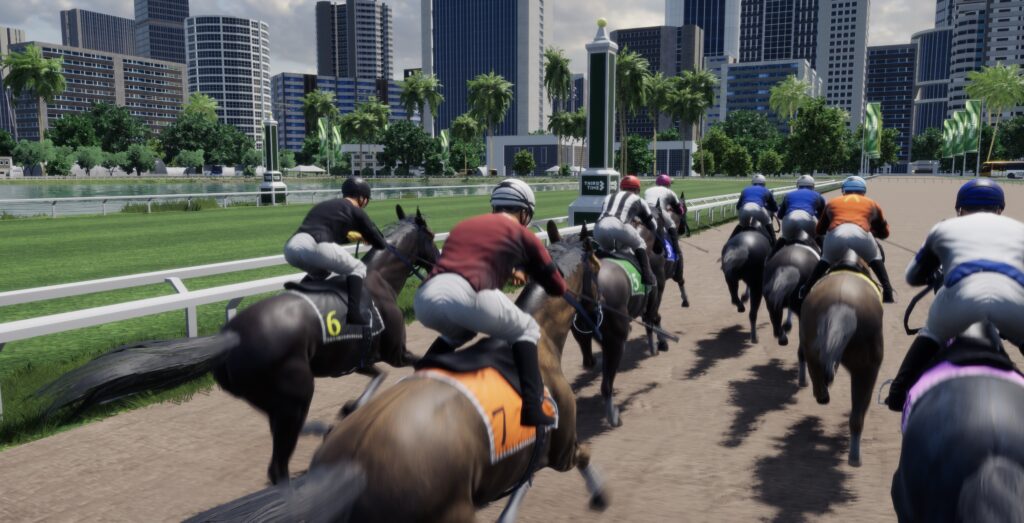 The Final Countdown: Last Beta Crown Prep Schedule
It's been fun while it lasted, but it's time to ditch this Beta Crown Prep for a FULLY LIVE Crown Sprint schedule next weekend. 
What do you say we send Beta off with a bang and break some Crown Prep $DERBY records this weekend, shall we?
Here's a look at the schedule below. Registration is NOW OPEN. Click here to register.
| | | | |
| --- | --- | --- | --- |
| Race Number | Surface | Direction | Distance |
| R1 | Dirt | Right | 8 Furlongs |
| R2 | Dirt | Right | 11 Furlongs |
| R3 | Turf | Left | 11 Furlongs |
| R4 | Dirt | Left | 4 Furlongs |
| R5 | Turf | Right | 7 Furlongs |
| R6 | Dirt | Right | 10 Furlongs |
| R7 | Turf | Left | 6 Furlongs |
| R8 | Dirt | Left | 9 Furlongs |
| R9 | Turf | Right | 12 Furlongs |
| R10 | Dirt | Right | 7 Furlongs |
| R11 | Turf | Left | 11 Furlongs |
| R12 | Dirt | Left | 11 Furlongs |