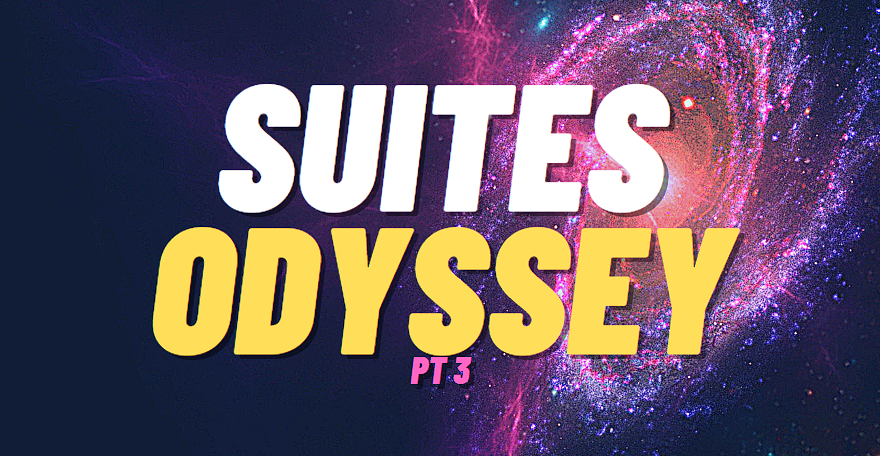 Hey! Listen up! We have something HUGE we need to share with you…
DISCREET UNITS OF CURRENCY have been rendered out of digital building blocks, they have been GENERATED by funneling SHEER ENERGY across the INTERIOR SQUARE FOOTAGE of our Suites!
Time to STACK IT UP.
This is a glorious day indeed, it marks the introduction of the LIFEBLOOD of the ecosystem. An avenue for our holders to begin earning on their conviction, a supply pressure on Suites themselves – and of course the opportunity to get ahead of what is yet to come.
On a journey such as this, it's important to have some fuel in the tank. Therefore, we will begin stacking up this coveted new resource beginning TODAY!


By clicking the GIANT BUTTON above, Suite owners will now be able to stake and earn $SUITE tokens (thanks to the powerful science of Cardinal Labs).
So… let's break down the yields real quick!

A little more info for you – the $SUITE token has a capped supply of 444,444,444 with only 5,000,000 of that supply dedicated to this, our very first experimental staking pool which will close on September 30th or whenever the pool is drained.
Hint: that means you need to get your Suites staked ASAP!
Further along in our journey, we will be looking to share a more detailed dive into tokenomics. We're pretty sure you'll enjoy that one…
STEP ONE
Now, we're turning on the faucet but where do these little balls of PURE SUNLIGHT flow?

Is that what you're wondering??
We have for some time pointed towards our roadmap as general guidance as to WHAT THE VISION IS… But we've flipped the navigators to 'ON' *bloop* and this is what we saw…
In our uncovering of this POWERFUL new token we discovered an ENTIRE SOLAR SYSTEM of nearby territories – shocking we know.
The token gleams at the heart, powering the system…. But how to put that power to use?!
What treasures exist where such GLORIOUS INCANDESCENCE radiates? What's really out there, at the furthest reaches of the solar system – just WAITING TO BE DISCOVERED???
See you in part 4!
– Fib Newton, CM