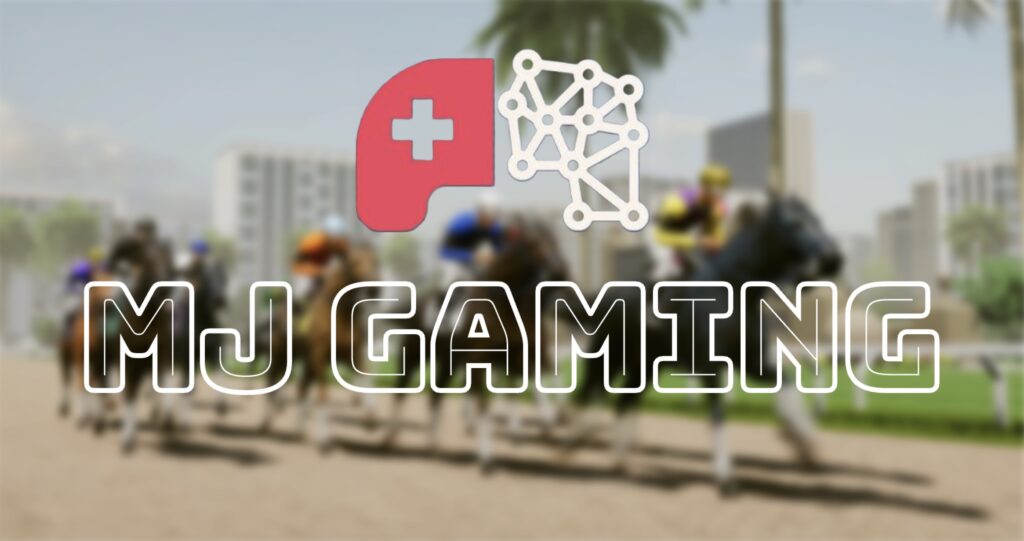 Breaking through as a successful content creator is a tall task in itself. But gaining traction as a Web3 content creator can at times feel like performing at Coachella a week before the festival actually takes place. 
We're early.
For many, too early.
But for those that enjoy the journey and the time and effort that goes into their craft, rewards are likely on the other side of that hard work and patience. 
One content creator that has consistently proven capable of putting on a show, regardless of his surroundings, is MJ Gaming – a multi-faceted veteran tool creator and streamer with talents so wide-ranging, he's proven capable of being an MVP no matter what position he takes on the diamond. 
Talented 'Across the Board'
Through his ability to create third-party tools and data-based dashboards that enhance the gaming experience and his stellar hosting abilities that shine through as both engaging and enthusiastic, MJ has proven the perfect voice to lead any Web3 community.
He's also a creator that the Photo Finish™ team has been lucky enough to recently work with on a routine basis. 
Drawing on his expertise working in the marketing field, MJ tells Photo Finish™ that he's been able to seamlessly incorporate his IRL skillset into his content creation journey.
"My 9-5 is in marketing where I've done everything from SEO to Web Dev, so content creation is really an extension of the work I do every day," MJ shares.
"My main focus is to automate or streamline technical tasks where possible, freeing up time for other less-scalable things." 
Added 'Horsepower'
An example of MJ making a tedious task easier to digest in the name of freeing up time is his recent development of a third-party Photo Finish™ analytics tool called 'Horsepower.'
Just a few days old, the tool — specifically designed to enhance the gaming experience in Photo Finish™ LIVE — is already helping players both better understand their horses and fill in the gaps as to what moves they need to make in the game to be more successful.
According to MJ, 'Horsepower' provides players the tools to make more educated decisions for race selection.
"Horsepower allows players to view all their racing data at a glance, filter the data, and attempt to use the results in a way that helps make more educated decisions for race selection," MJ says.
"I like using a puzzle analogy — the goal of 'Horsepower' is to provide you with all of the pieces for you to put together." 
MJ on Photo Finish™
A longtime creator on both Twitch and YouTube, MJ, who says he aspires to be part ESPN/radio legend, Dan Patrick, and part longtime data-reliant Oakland Athletics executive, Billy Beane, shares the inspiration behind his diving into creating content for Photo Finish™ LIVE.
According to him the unique approach taken by Third Time was a major draw in being more involved in covering what the studio has built in Photo Finish™.
"I love the fact that Third Time Games has already developed both a horse racing and horse breeding game in the Web2 space," MJ says, all alluding to Third Time Games' Horse Racing Manager and free-to-play mobile version of Photo Finish, together garnering 14 million downloads. 
"Their process has been very different from a lot of Web3 game developers in that they were a successful gaming studio who then decided to add NFTs," 
MJ shares that he appreciates the authenticity of Photo Finish™ and how refreshing it is to not be required to spend all day grinding within the game to compete.
He says that while each play-and-earn game has its own space in the Web3 gaming realm, catering to different preferences, what excites him most about Photo Finish™ is that it's more of a traditional gaming experience that allows players to log in, enjoy, then touch grass in-between competing, without losing an edge.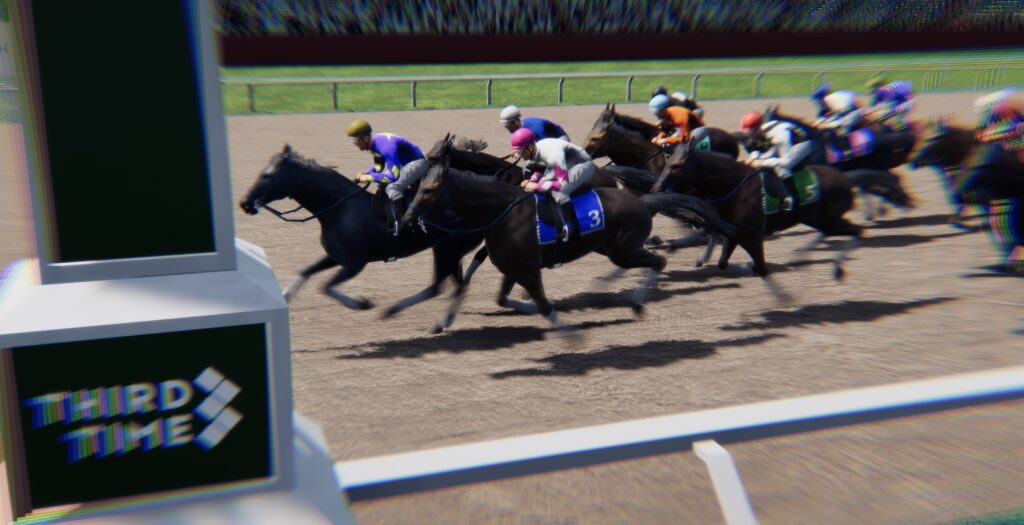 Everyday MJ
With so much on his plate, MJ says finding balance in the content creation journey has been critical, and that the day-to-day life of MJ Gaming is a constant, but rewarding, juggle. 
"Lately, life has been a quick morning workout, logging into my 9-5, and managing my MJ Gaming social media during breaks," MJ said. 
He also shares that being so efficient at his day job has bled over to his content creator career, results that have shown as his channel has grown, but that have also ensured he has time for the more important things in life, like spending time with family and friends.
"I try to build out my content calendar so that I can see family and friends on days when I'm not streaming — balance is important!"
The Future of Gaming
Taking a 30,000-ft view of the Web3 landscape, MJ says what excites him most about the play-and-earn Web3 gaming space is the concept of ownership. 
"It's really empowering to be able to own the assets I'm using in a game," expresses MJ, who has been a lifelong gamer. 
"I absolutely think gamers will come to realize the power in this, and once onboarding issues are addressed, Web3 user bases will scale a lot easier."
Reflecting on his time in the Photo Finish™ LIVE community, MJ describes it as "helpful and well-intentioned," adding what has struck him most has been the overwhelming willingness of its members to help and support one another. 
MJ and Third Time: Keeping You Informed
Moving forward, MJ and Third Time Games plan to work together on ensuring the community is not only entertained but, more importantly, informed. An example is MJ's AMA with Third Time CEO and Founder Ian Cummings which focused on getting the community on the same page ahead of the opening of the Photo Finish™ breeding window opening for the first time on June 26.   
MJ says what's been most helpful in his transition to covering Photo Finish™ has been the communication and collaboration with the Third Time team, which he rates a resounding "10/10."
"The team has been extremely clear, responsive, and supportive," says MJ. 
"The support for my channel has been unbelievable and super-appreciated."