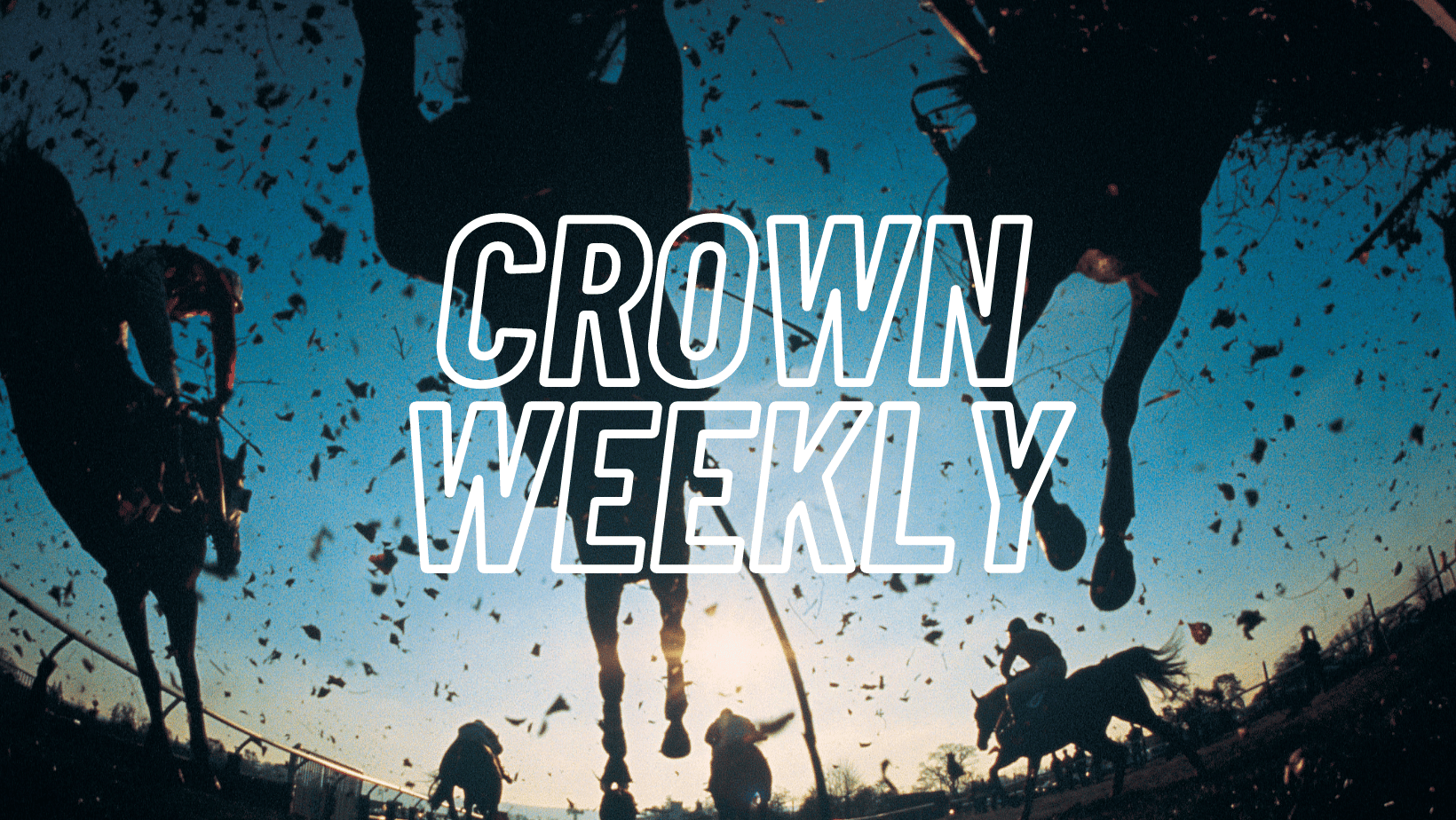 Live comes at you fast here at Photo Finish™, meaning we have little time to waste mulling over the past with the future here and now.
The Virtual Kentucky Derby just occurred, and Churchill Downs helped Photo Finish™ promote the event across several social media channels.
Season 9 is here; it's Foal's Day, and the breeding window opens on Tuesday.
The community is changing children's lives in the Philippines.
Other than that, things have been pretty quiet!
Let's all take a ten-minute Gatorade break, huddle on the sidelines, and cover all the PFL  Xs and Os.

Virtual Kentucky Derby
Derek Jeter's Yankees. Michael Jordan's Chicago Bulls. Tom Brady's Patriots. 
SOLmate Stables, Stables? Yup. SOLMate Stables. 
— Kentucky Derby (@KentuckyDerby) November 19, 2023

Folks, we have a regular Photo Finish™ dynasty on our hands. 
The virtual horse racing savant SOLmate Stables continues its dominance of the season finale Kentucky Derby with a fourth title. 
While SOLMate may be getting used to winning the Virtual Kentucky Derby, this one was made much more special by the real-life Kentucky Derby X account sending along congratulations.
Virtual and real-world meshing together. It will continue to happen more frequently and with more force as we go.
As a huge sidenote, the winning horse, Commouds, was a racehorse SOLmate acquired in a Claiming Race. Read about that incredible story here.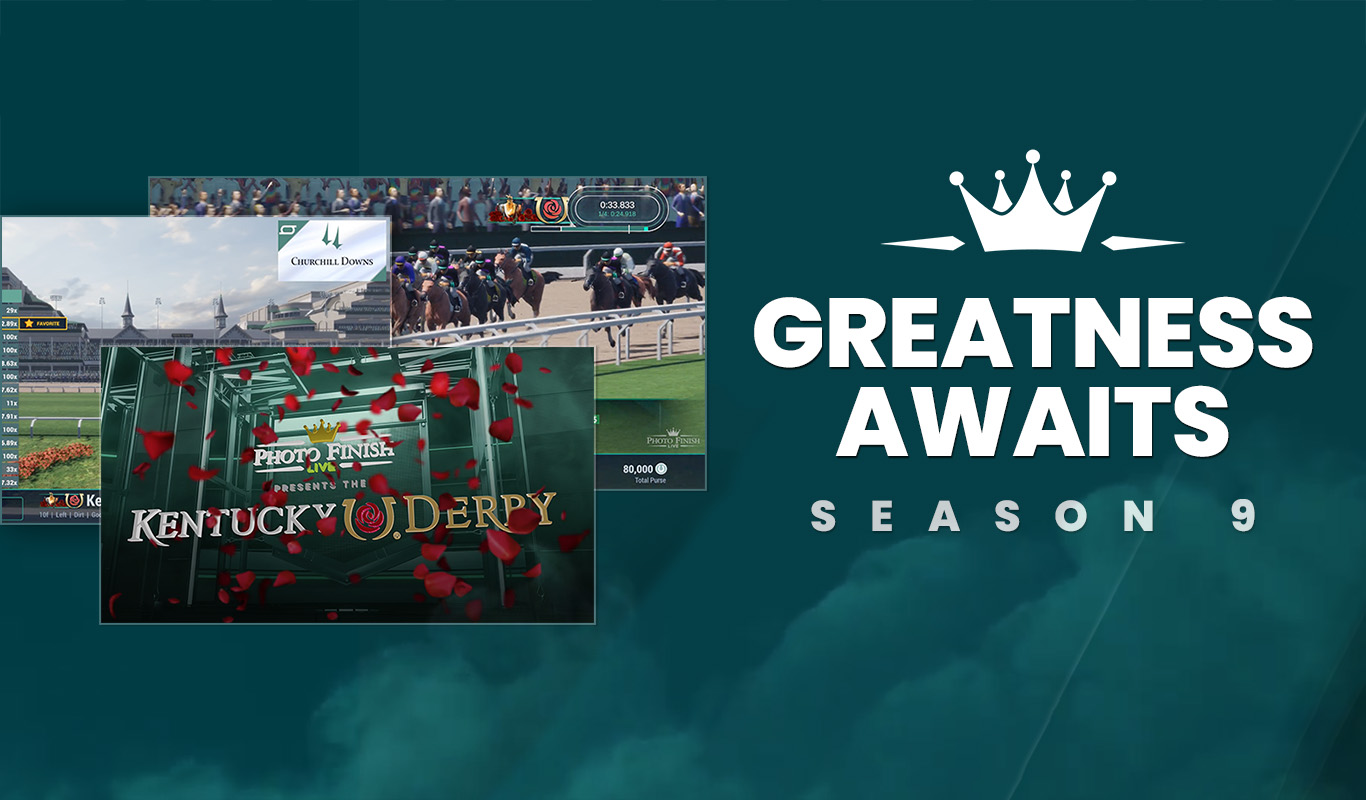 Season 9: Greatness Awaits
When the boss blogs, we listen. Last week, Third Time CEO and Founder Ian Cummings dropped a meaty product update blog that has our cup runneth over with bullishness.  
From calendar updates to CROWN stimmy news, the Season 9: Great Awaits blog is an absolute must-read for anyone and everyone involved in the Photo Finish™ ecosystem.
As a reminder — Third Time Games is committed and dedicated to staying light on our feet to ensure this spectacular game jukes and jives, adjusts and tweaks, and pivots when needed just enough to keep the ecosystem humming along as it has.
Rest assured — all changes will always be communicated and, most importantly, discussed before implementation.
As many of you have seen in the past –proposed changes have been adjusted upon hearing constructive feedback. Our players' voices are our most valuable asset.
Read the full Season 9: Greatness Awaits blog here.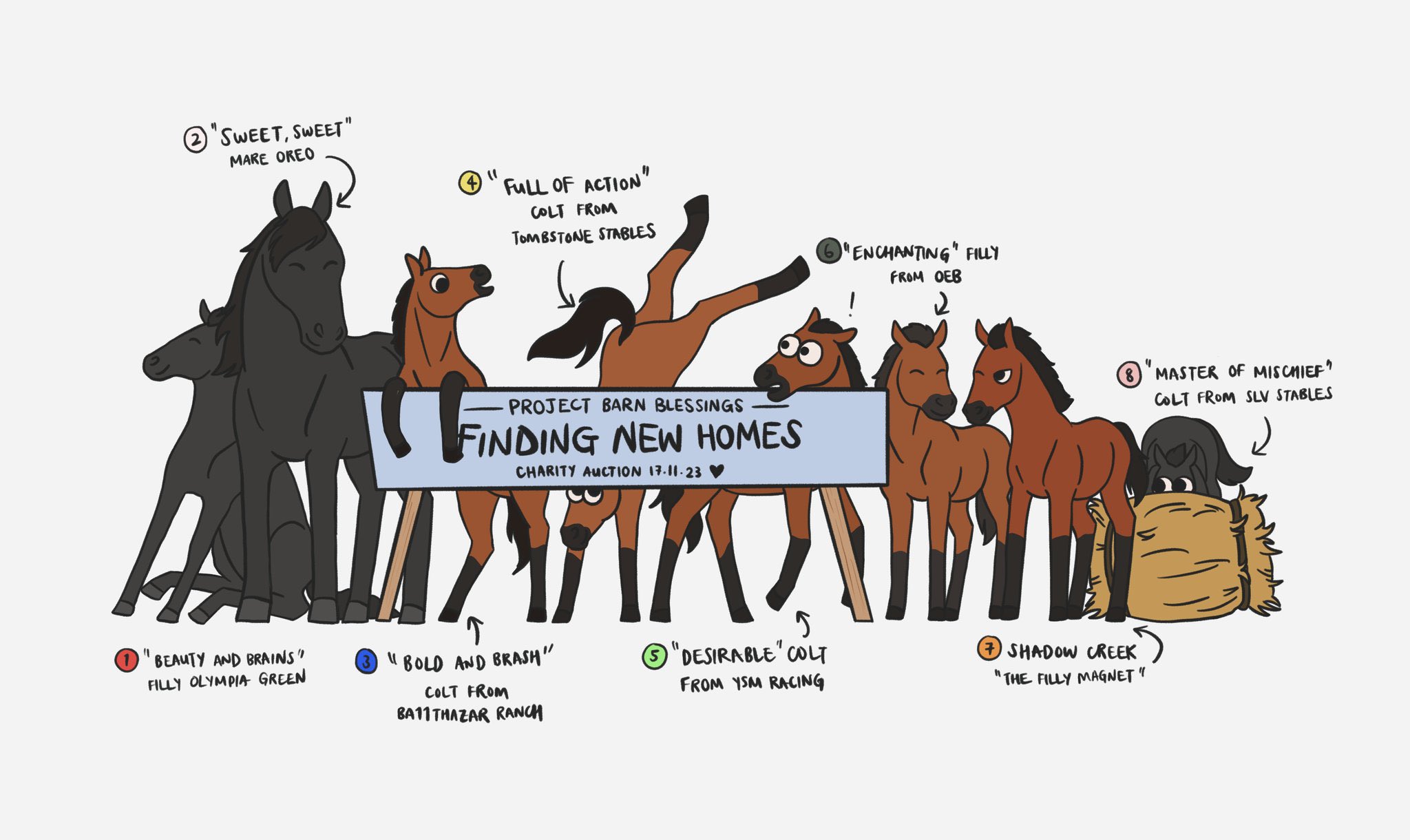 Lady Wasabi's Barn Blessings
If you take a serious look around the Web3 space, an argument can be made that the Photo Finish™ LIVE community is the best there is, if not, at a minimum, the 2023 Rookie of the Year. 
The latest example is Barn Blessings – a live foal auction organized by longtime Photo Finish™ community leader Lady Wasabi and hosted by YSM Racing and MoKnowz that put the cherry on top of an already extraordinary fundraising effort.
The auction raised $15,000, bringing the total to $20,000 to provide life-changing support for needy children at the National Children's Hospital, a public hospital in the Philippines.=
There is still one auction on November 27, so prepare to grab a good foal for a great cause!
Read the full blog about Barn Blessings here.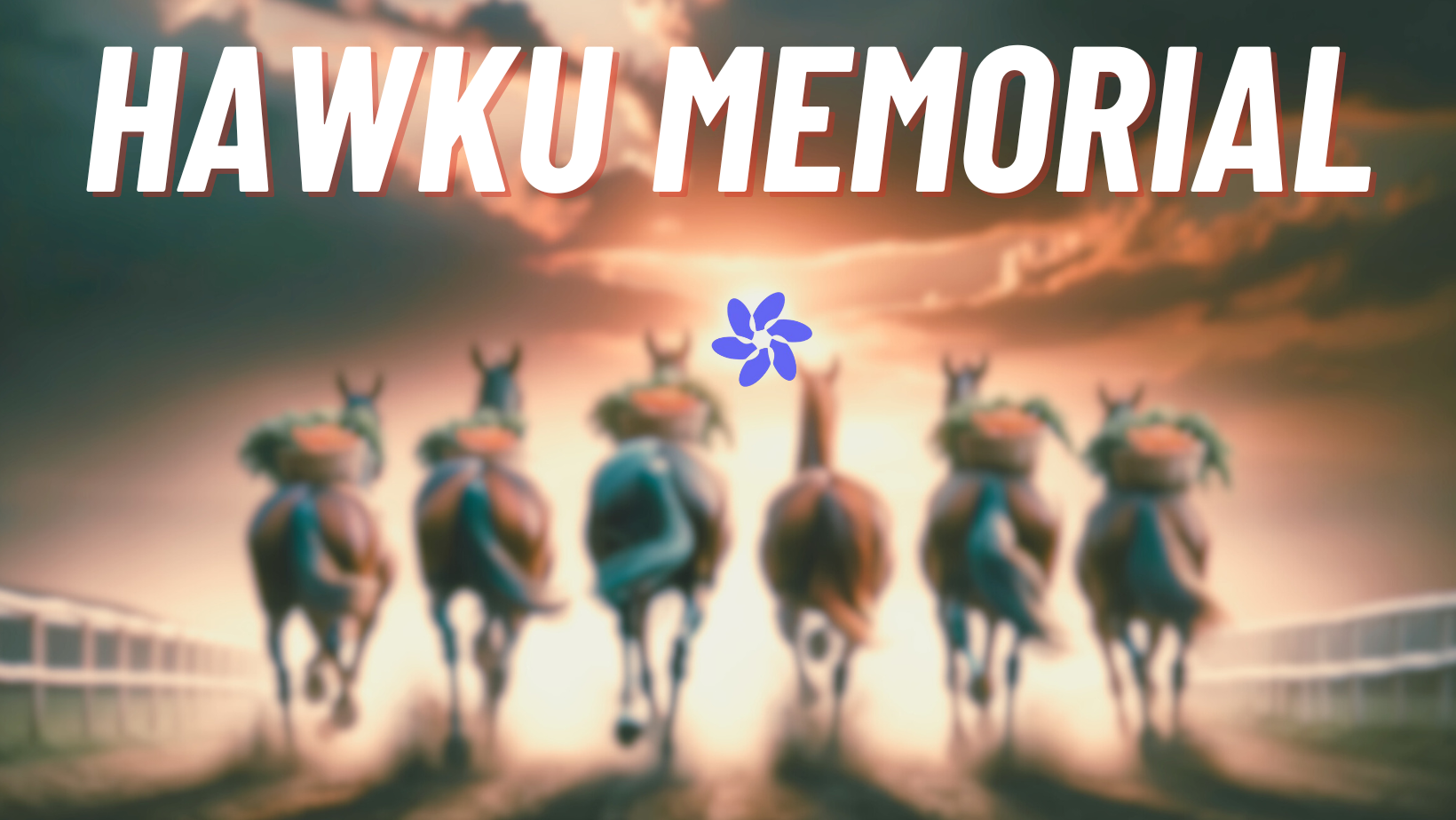 Hawku Memorial
In honor of Hawku closing its doors this past week, Photo Finish™ extended an opportunity to those who wished to fast-track their stable.
The Hawku Memorial will feature those stables that took advantage of the offer to have their Season 9 race-eligible horse entered into a free entry juiced prize pool, including CROWN gifts.
As of this writing, seven veterans of the NFT space will be entered in that specialized organized race, with more possibly cutting it just under today's deadline wire.
More details on when the Hawku Memorial will take place will come!
Please read our blog announcing all the Hawku Memorial details here.
— Gold 👑 (@sol_goldrush) November 16, 2023
CEO Ian Cummings Spaces Appearance
The bossman made a guest appearance on the Sol Gold Rush Spaces this past week while on a road trip, so you know he had the time to dish on everything you could ever want to know about PFL, including its origin story and what the rise of the game has meant to him and the Third Time Games team.
If you're looking for further Photo Finish™ lore and additional reasons to believe the right people are building the right game at the right time, this is a timeless listen you can toss on at any point this week. It's well worth the time.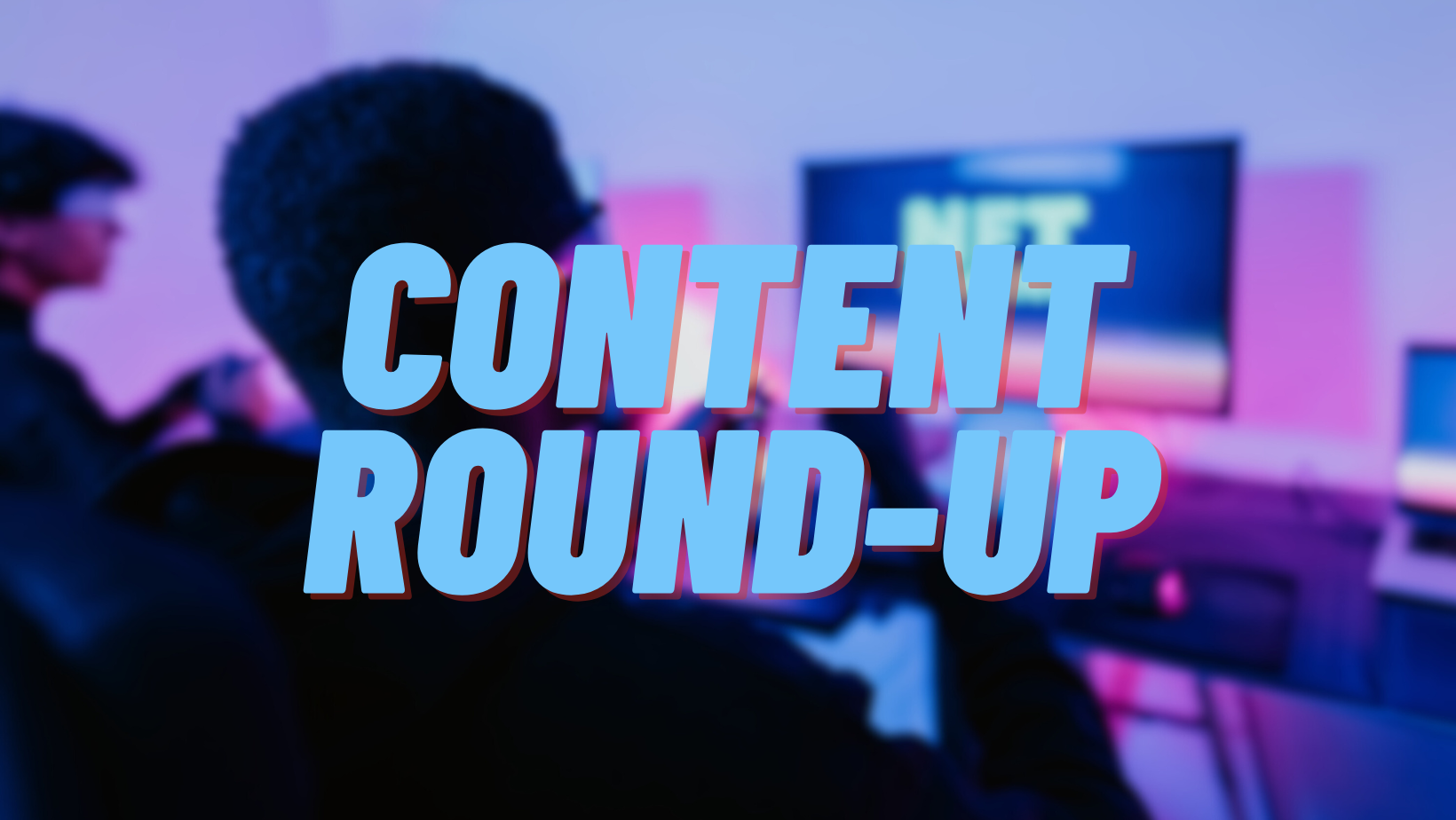 Content Round-Up
Live Shows
Content

Last 90 Days: $5 Million in Horse Sales 
We interrupt this program to drop some bullish data casually – Photo Finish™ LIVE players have purchased over $5 million worth of racehorses in the in-game marketplace in just the last 90 days. 
Total racehorse sales since live launch currently sit just under $6 million, which is to say – holy hell, it's been a wild three months! 
With Foal's Day taking place on Monday, those numbers may sound like FUD when you read this. Still, let's place a mile marker in this and let it be known that eight seasons in, Photo Finish™ is humming along the best it ever has.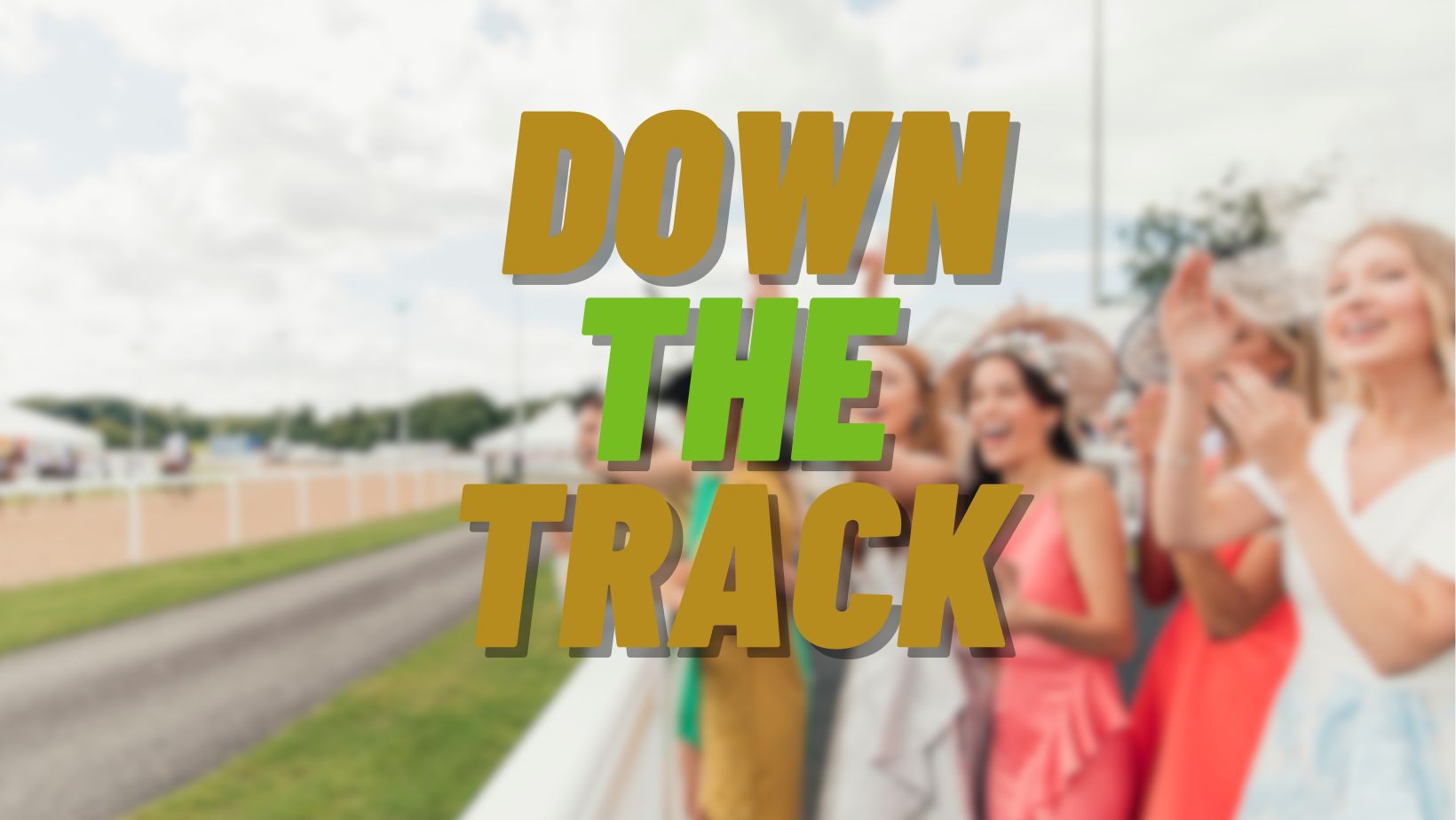 Down the Track
As mentioned in the intro — it will be a week, folks!
We've got new stables joining our party galore. We've got new foals with big-time goals. And we've got the breeding barn rocking the hinges straight off its doors.
And, as of this writing, we've got more content coming down the pike than ever before.
Season 9 is most definitely setting up to be one to remember. We say that every season, don't we? Probably because it's always true.