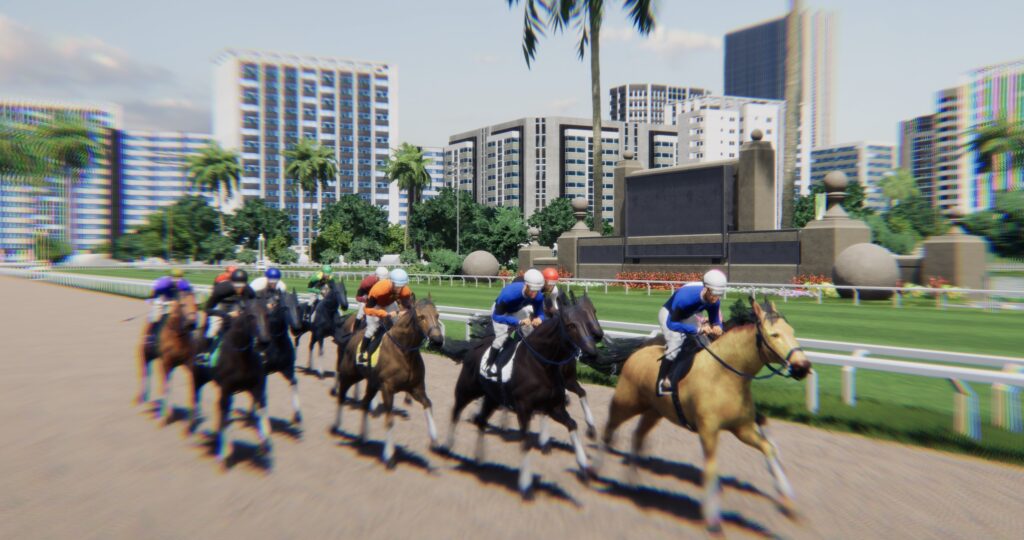 What's Inside
$CROWN Staking: LIVE this week!
Third Time Derby Champ: Big Balls!
Crown Prep Winners: Recap all the champions
Let's dive into what was a busy (and newsy) weekend of Photo Finish™ LIVE!
$CROWN Staking: Live THIS WEEK
What better way to kick off a Crown Prep Weekly than to remind everyone of this past weekend's biggest news — $CROWN staking goes live THIS WEEK, marking yet another massive tectonics shift in the movement toward a full live launch of Photo Finish™ LIVE.
Want to learn all about what $CROWN is and how to stake it? Check out this post in our community blog.
Third Time Derby Champion: Big Balls 
Many say it takes a lot of guts to compete for a Third Time Derby championship, and the aptly named winner of this weekend's race has proven just that. 
Congratulations to Solmate Stables and its racehorse Big Balls for taking down this weekend's big race, and as a result, a massive $275 first-place purse prize. 
Go big, or go home, that's what we always say.
Crown Prep Derby Winners
Beta 3 momentum is picking up, and so is the real money $DERBY prizes, as over $2,500 was on the line on Saturday night across nine stacked Crown Prep races. 
Below are the big winners from each race. 
| | | | | |
| --- | --- | --- | --- | --- |
| Race | Surface | Distance | Winner | Purse |
| R3 | Dirt | 11 Furlongs | Sparrow | Golden Stables | 28.00K |
| R4 | Turf | 4 Furlongs | Schmoopie | Stable Income | 14.00K |
| R5 | Dirt | 7 Furlongs | Mars | La Playa Farms | 17.50K |
| R6 | Turf | 10 Furlongs | Anton Chigurh | abSOLute Horsepower | 14.00K |
| R7 | Dirt | 6 Furlongs | Phyllis Dietrichson | abSOLute Horsepower | 31.50K |
| R8 | Turf | 9 Furlongs | Steffi Style | Wimbledon | 17.50K |
| R9 | Dirt | 12 Furlongs | Zelda | SolMate Stables | 24.50K |
| R10 | Turf | 6 Furlongs | Slow Gary | DeStables | 17.50K |
| R11 | Dirt | 10 Furlongs | G-Spot | Pocono & GvT | 17.50K |
| R12 | Turf | 8 Furlongs | Splus RTS | Solanaut Stables | 21.00K |