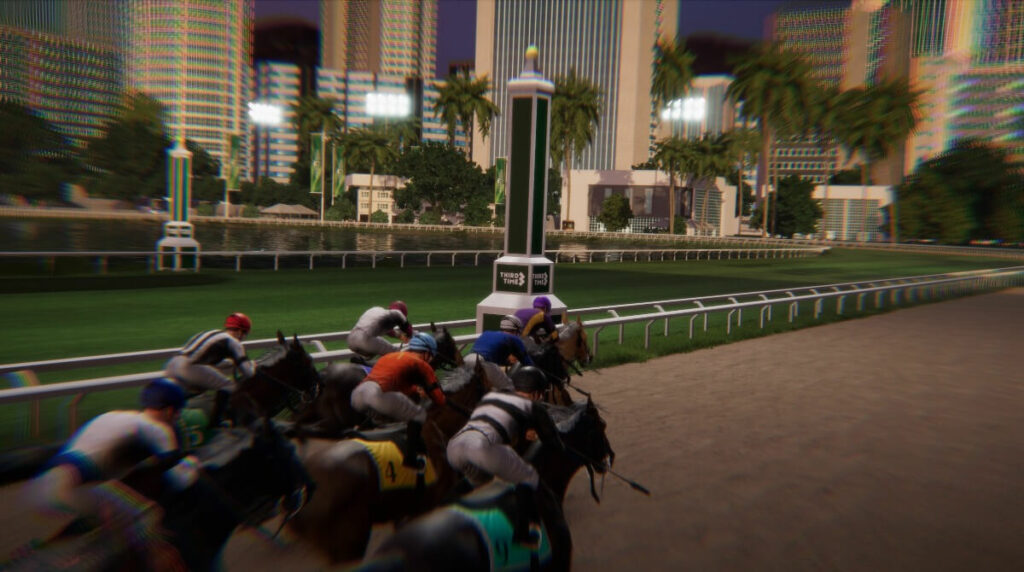 Happy New Year, Studs and Fillies!
Statistics say over 23% of people give up their New Year's resolutions after a single week, many times because they lack loved ones around them to keep them accountable to their goals. 
With that in mind, one week into 2023 we're checking in to remind everyone now is your chance to keep your impressive streak of participating in every weekend's slate of big Photo Finish™ LIVE races alive. 
Because friends don't let friends miss the Crown Prep Sprint Series!
Below are links to every big race taking place this weekend, including all 12 Crown Prep Sprint Series races, as well as the 20 racehorse Third Time Derby.
Let's get it!
10 Furlongs | Right | Dirt 
It's that time of the week again, as the Top 20 racehorses on the Third Time Derby leaderboard take to the dirt to settle once and for all which stable holds the greatest horse of the season.
There is still time to jump into the Top 20! Head to the Photo Finish™ LIVE racing page and enter a race that will qualify you to gain leaderboard points.
Crown Prep Sprint Series
Season 10 of the Crown Prep kicks off Saturday night with a full slate of big race action.
We've got you covered on registration links for every big race below.
5 Furlongs | Right | Dirt
8 Furlongs | Right | Turf 
11 Furlongs | Left | Dirt
4 Furlongs | Left | Turf
7 Furlongs | Right | Dirt
10 Furlongs | Right | Turf
6 Furlongs | Left | Dirt
9 Furlongs | Left | Turf
12 Furlongs | Right | Dirt
5 Furlongs | Right | Turf
8 Furlongs | Left | Dirt
11 Furlongs | Left | Turf