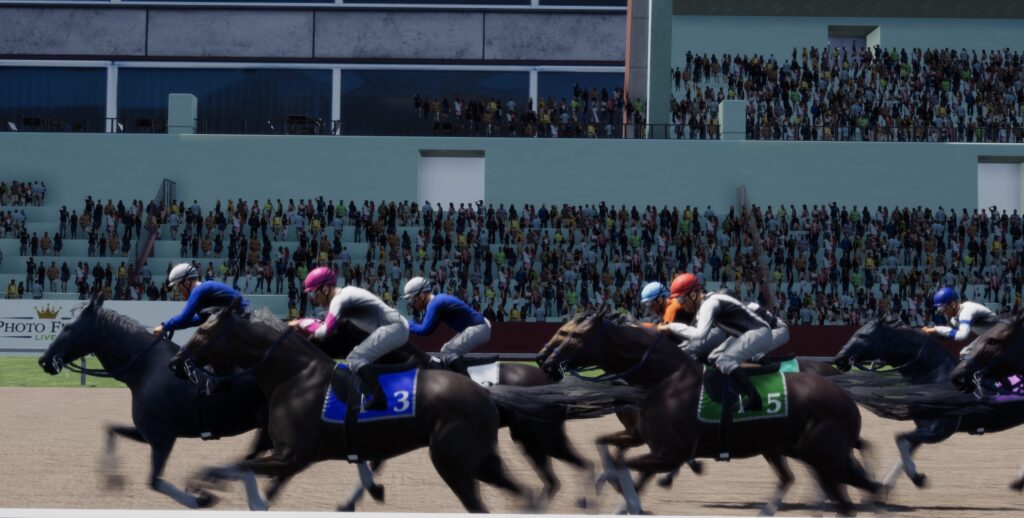 It was a holiday weekend filled with big races on the Photo Finish™ LIVE racetracks, as PFL stable owners poured their favorite stiff drinks, threw another log into their fireplaces, and unleashed their finest racehorses in the Season 8 season-finales.
ICYMI, we've compiled the results of each race in one place so you can quickly get back up to speed, leaving more time for you to pretend to work this week while we collectively ready ourselves for the New Year.
10 Furlong | Right | Turf

Win: Meadows
Place: Cookie Glue
Show: Madame George
The second running of the Third Time Derby was another barn burner, with the leaderboard's Top 20 horses sprinting to the finish in this week's 10-furlong showcase event.
Congratulations to Solanut Stables and its racehorse Meadows on the big Derby win!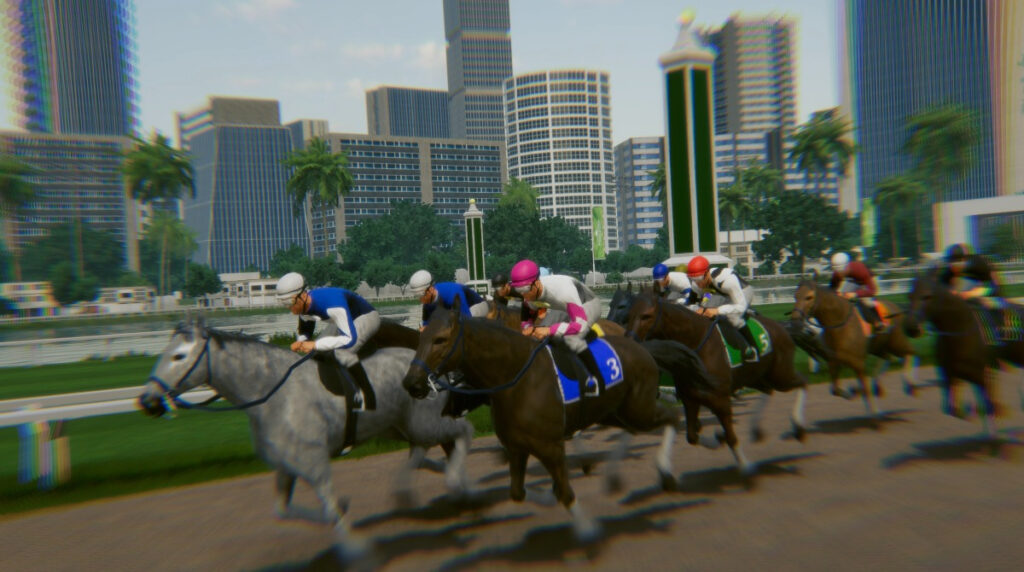 Crown Prep Results: Solanaut Stables Dominates
Judging from the results from this past weekend's Crown Prep Sprint Series, it certainly appears Solanaut Stables was not in the holiday-giving mood.
In total, six racehorses from Solanaut Stables placed in this weekend's prestigious slate, including two wins — baa humbug!
Check out the full Crown Prep results below.
5 Furlongs | Right | Dirt |

Win: Makybe Alinghi
Place: Sour Legend
Show: Bombyx Mori
8 Furlongs | Right | Turf |

Win: Vesper v4
Place: Makybe Zipping
Show: Three Pots
11 Furlongs | Left | Dirt |

Win: Delmos
Place: Bouchales
Show: Stardust
4 Furlongs | Left | Turf |

Win: Slow Gary
Place: Perlino
Show: Endangered Species
7 Furlongs | Right | Dirt |

Win: Runtz 33
Place: Rainbow Jaco
Show: Makybe Northerly
10 Furlongs | Right | Turf |

Win: Makybe Ethereal
Place: Chur Chimmi
Show: Aura Haze
6 Furlongs | Left | Dirt |

Win: Stick Season
Place: Community Legend
Show: Marcelo
9 Furlongs | Left | Turf |

Win: Teller Nuttin
Place: R0mulus
Show: Almeja
12 Furlongs | Right | Dirt |

Win: BiPolar Bear
Place: Makybe Wakeful
Show: Cheesy Nose 2
5 Furlongs | Right | Turf |

Win: Baja
Place: Mighty Bran
Show: Boudicca
8 Furlongs | Left | Dirt |

Win: Chilly Chinchilla
Place: Anastasla
Show: Emotional Outburst
11 Furlongs | Left | Turf |

Win: Niagara
Place: Pepe De La Baguette
Show: Trizzy Bay