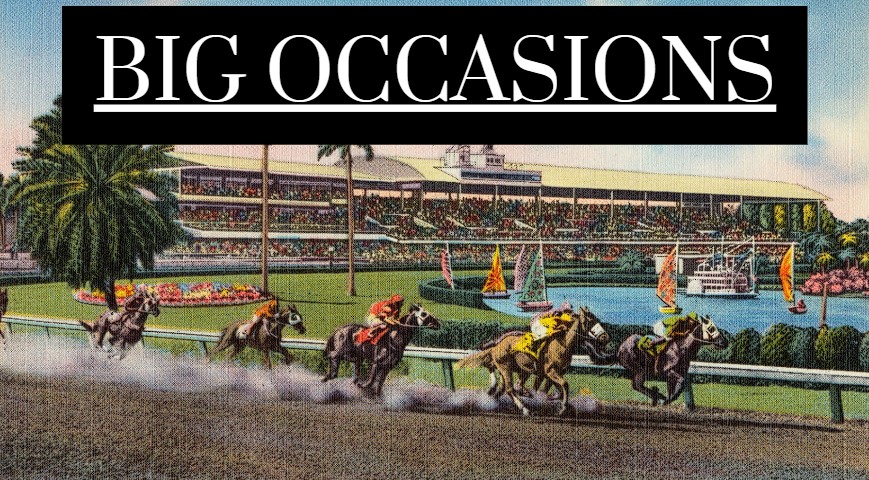 In our virtual world, just like in real horse racing, there will be BIG OCCASIONS. Special days which prompt you to clean up, get dapper, and lose your mind rooting for your trifecta to hit while sipping mint juleps…
Of course, the first big occasion like this in Photo Finish™ LIVE was the Third Time Invitational.
This event was a great step forward for our brand, and by our estimations, it succeeded in…
Raising awareness of our game
Proving that heavy hitters in the space are willing to associate themselves with our product, something we anticipate will become a trend due to the quality of what we're creating.
Priming our team on the dynamics necessary to make sure events like these can expand in the future.
---
Virtual Kings
8 participants competed for the PRESTIGE of winning our debut event…
---
Our participants were hand chosen for their EARNED following and respectability in the NFT, crypto and sports betting spaces. The broadcast segment lasted 30 minutes and highlighted each invitational participant, inviting color and insight from the notable personalities they each possess. It also helped spotlight our game and explain at a high level our approach to creating an authentic and skill based horse racing experience.
The event itself was broadcast through Third Time's social channels and each participant's accounts, linked together into one overall output by the magic of Commix (which was an INCREDIBLY painless and easy process, highly recommended).
Further breakdown…

The Third Time Invitational earned more than ONE MILLION sets of eyeballs, with the help of Commix.
The event was sponsored by Raydium, who provided a 20k USDC prize pool.
It was marketed purely through Twitter/Discord resources, with no overhead cost to the team.
The Photo Finish™ LIVE community came together to generate the undercard, creating some of the first truly prestigious races in beta with real prizes.
---
Betting it all on the ponies
Now, one of the major components of BIG OCCASIONS in horse racing is, of course, WAGERING… and this certainly was a widely requested element to the Third Time Invitational.
So… where was the wagering?
The answer: it did exist independently on platforms such as Cubist Collective, where people placed bets on their favorite participants.
HOWEVER, in our upcoming beta v2 we plan to implement wagering and in fact we WILL BE supporting wagering during our next BIG OCCASION.
Putting it all together
We have demonstrated our ability to attract the interest of some of the most respected people and organizations in the crypto space. This pull, combined with our new capability to host the entire event on our platform, allows us to channel the activity this event will create and prepare us to go EVEN BIGGER with our next one.
So…
Given all this framing…
We are proud to announce the next BIG OCCASION in the world of Photo Finish™ LIVE…
…
——Oops!—–

We just received word that this announcement will have to wait until THIS FRIDAY!

Believe us when we say: this isn't something to miss… The next GAME CHANGING step forward for our entire community, neigh, web3 itself.

P.S. Tune in THIS FRIDAY, 9/16 for a Third Time Twitter space at 3pm EST!

Talk soon!
-Fib Newton, CM