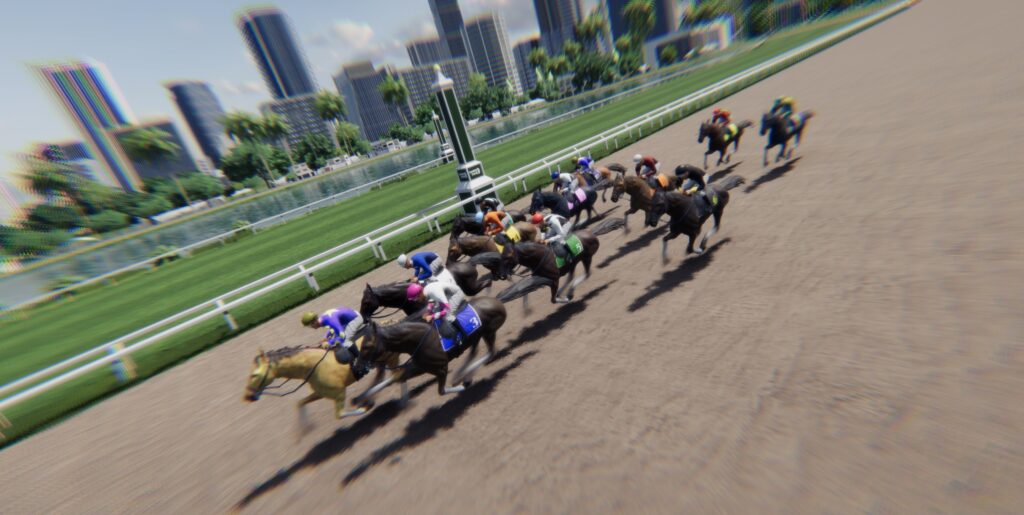 The game that's as real as it gets is about to get so much more real. 
Sharp stables eyes may have caught a handful of real money races that have already been populating the race page over the last few days as our team has begun rolling out the first-ever contests with actual real cold hard cash on the line. 
While these initial tests allow our team to monitor the results and take a look under the hood to ensure our players' experience is a flawless one once real money is a full-go, we'd like to take a moment to cover some important details that will come along with racing for real money.
Are you excited? We're certainly excited. Let's dive in.
Real Money Race Frequency
To begin, real money races will be limited to a frequency of roughly one per day. This will allow our team to dissect the results, note any hiccups, make changes that better the experience, and then run it back again the following day. 
As the tests become more successful in the lead-up to a full launch, the number of races available will gradually expand. This is done to ensure that the platform can handle the volume of players and transactions without any issues.
In the near future, players can also expect to see various blogs and announcements catered to walking everyone through the process of depositing money and how to enter real money races.
In-Game Transactions: Still $DERBY
To ensure there is no confusion, we'd like to note that during real money testing things will stay the same in the in-game marketplace, breeding, and other features, as in, they will all still be in $DERBY (free) currency. 
This is to ensure that players can continue to enjoy all the features of the game without having to worry about real money transactions. Think of the next few weeks as your last chance on the practice field before the big game. 
Cash Out Fees
A one-percent cashout fee will be introduced during real money testing. This is a fee that goes to the provider of the USD transactions on the platform, not Third Time itself.
Prior to a full launch of real money racing a complete breakdown of what to expect when entering real money races will be made available.
Geo-Blocking and Safety 
Another important aspect to consider in the days leading up to a full launch of real money racing is determining if you are located in a region that will be geo-blocked from participating in real money races. A full list will be provided shortly, but for many of you, this is something you're likely already familiar with.
Photo Finish™ LIVE will geo-block certain players by IP address to ensure that only those located in legal jurisdictions can participate in the real money races. This is to ensure that the platform complies with all local laws and regulations.
Our team would also like to ensure players that PFL has taken all safety and security measures at its disposal to ensure we are a platform where players feel comfortable playing with real money on the line.
In doing so, PFL has implemented a number of measures to ensure that all transactions are secure and that players' personal and financial information is protected. 
One of the key features of PFL's real money racing is the treasury remaining always collateralized. This means that the platform holds a certain amount of funds in reserve to ensure that all transactions can be completed without any issues.
As an additional measure of transparency, the platform's public SOL wallet address may be provided to anyone that reaches out to the PFL team for more information.
As a final layer of security, Third Time Games also uses a secure ledger to store each transaction, ensuring that all transactions are recorded and can be audited if necessary.
As always, Third Time Games ensures rigorous procedures are in place that meet the highest security and privacy standards.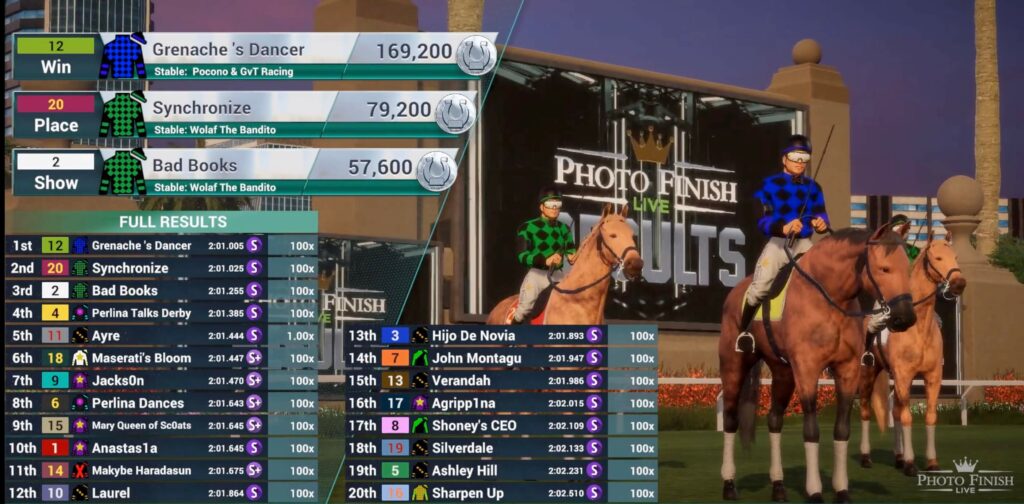 Race Results You Can Trust 
To ensure all players trust and believe in the process in which races are run and results are established, Photo Finish™ LIVE is rolling out pre/post-race hashing soon into the data. 
Hashing will allow anyone and everyone an opportunity to see that no data has been tampered with between the start and end of the race. This is an important feature as it ensures that the results of the race are accurate and cannot be manipulated.
To Our Community: Thank You
While we're excited to take this next step towards the full release of real money racing, we recognize we wouldn't be on the verge of something this exciting without the participation and patience of our incredible tight-knit community.
And for that, we thank you.
We can't wait to take another next step together towards making PFL the undisputed best NFT blockchain gaming experience there is.