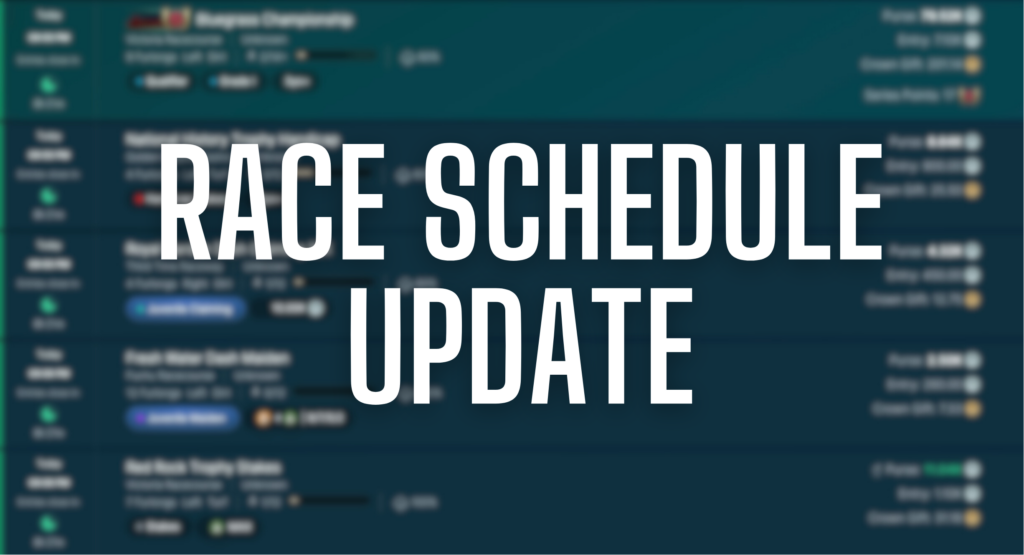 Hey, Photo Finish™ fam! It's me, Richie Choi, Product Director for Third Time Games, and, perhaps most famously, the guy most tasked with making heads or tails of the race schedule as it correlates to player demand. 
Since joining Third Time Games in mid-June, I've primarily worked at revamping the race schedule to ensure all races offered on the Photo Finish™ LIVE schedule aren't only driven by demand and data but with an eye to what the future of the game is projected to look like.
After a couple of months of getting to know the lay of the race schedule land, I thought now would be a good time to sync up on the past, present, and future of all race schedule-related matters. 
As all of you know, creating a race schedule that caters to the diverse preferences of every horse in the ecosystem has been no small feat. That being said, with each season, we've strived to learn more and progress in a way that will ultimately create the best gaming experience for all. And ahead of this weekend's Virtual Kentucky Derby, we're as hyped as ever to dig into the race schedule nitty gritty. 
The bottom line is this: I think we're getting there, and I'm excited to continue to work under the hood on this well-oiled machine you all love racing.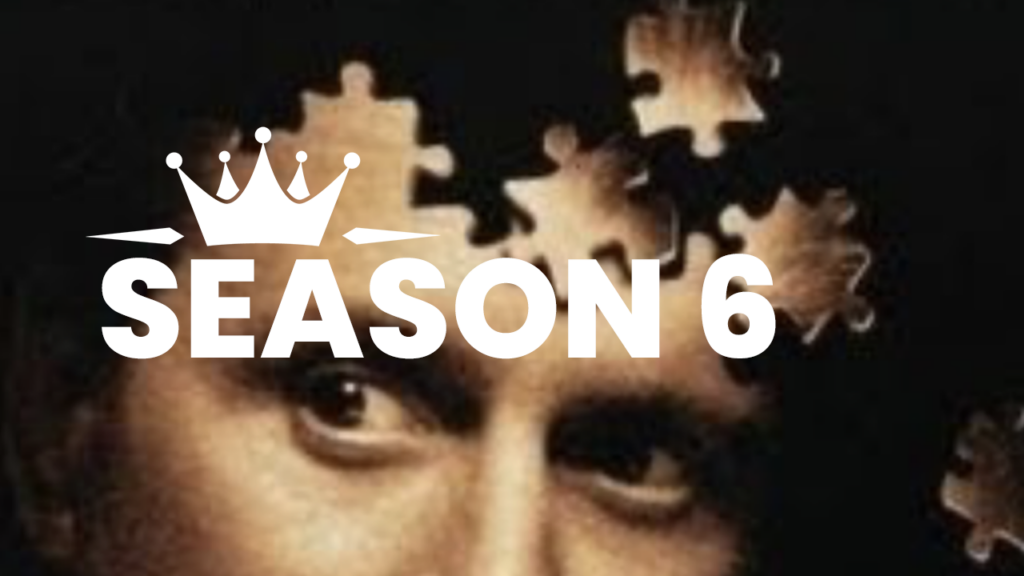 Season 6 Summary 
Season 6 presented a unique challenge: introducing Juveniles/Gen1 horses added complexity to an intricate scheduling process. Striking a balance between providing ample racing opportunities and preventing mass cancellations proved an ongoing battle. Still, I'm happy to say we've been pleased with our progress, even if there is still a long way to go before we're delighted. 
Unpredictable weather factors mirroring real-life racing means offering precise preferences and distances for every horse is sometimes tricky. Instead, players have been tasked with navigating, strategizing, and sometimes, sacrificing one pick for the most optimal race choice. 
We've aimed to provide variety while avoiding duplicate races, allowing for progression through different race types, including non-winners and maiden-claiming races.
If you've seen changes you're happy with, that's great. If you're frustrated that something in the schedule is still lacking, thank you for your patience, and please continue to shout it out. We're listening.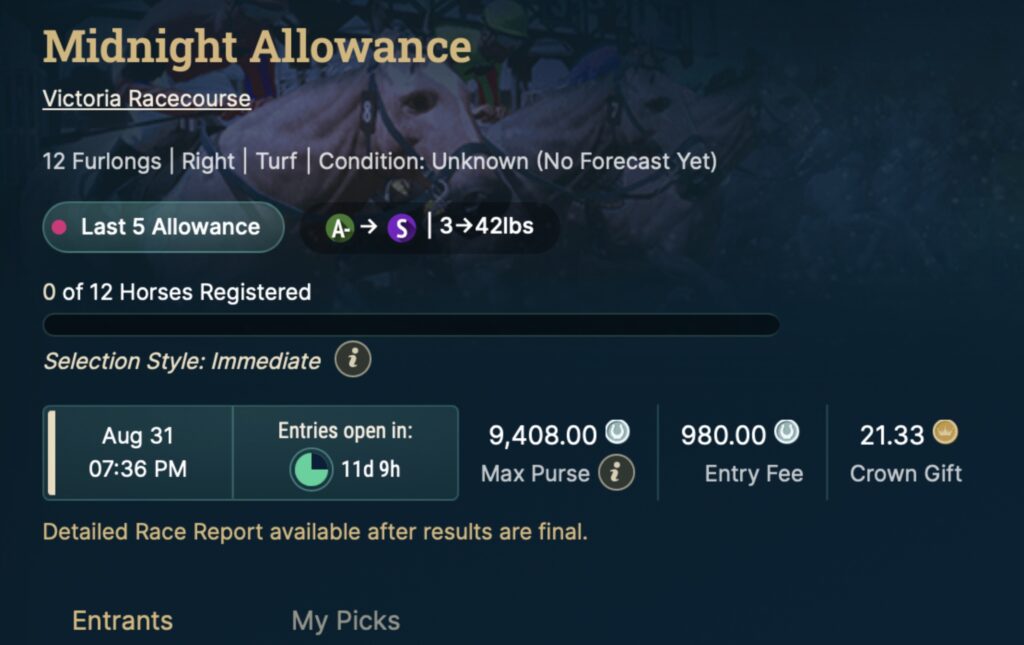 'Last 5 Benchmarking' 
We recently implemented the "Last 5" benchmarking, a step towards grade-free racing, something I'm very excited about because, with each new generation of horses being bred across various specific distances, the grade of a horse gradually becomes less representative of a horse's actual capability.
As an example for short-distance races, strategic players will breed horses to min/max their finish/start stats, respectively. In contrast, other horses who weren't generated in the same capacity will have their stats more evenly distributed.
Both horses could be the same grade; however, their performance for the short distance may vary significantly.
As PFL gets closer to mirroring real life, we aim to implement a benchmark system to reflect better a horse's ability to win to ensure the game's longevity and success.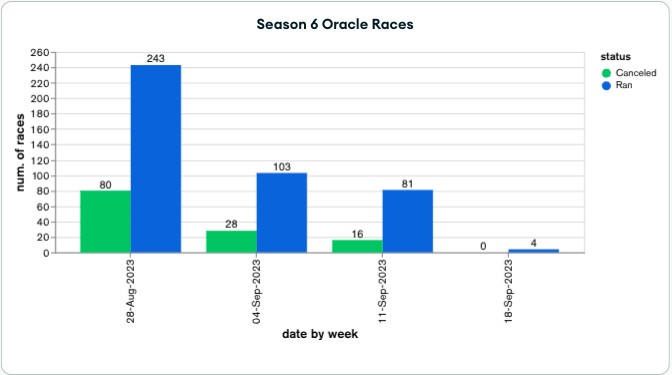 A critical design decision for Season 6 was also to let players drive demand. In practice, this meant we reduced the number of overall races, ensuring we offered coverage for all archetypes over three days. And once a race fills, another is automatically generated in its place (again, experimenting with what happens when we let players drive demand).
This design approach shifted the mindset from previous seasons – from expecting players to follow a set pattern to allowing them to influence race demand organically. Our race designs intentionally avoid repetition, ensuring that you will encounter a different race day after day.
At the same time, an alternative race type that loosely aligns with your preferences would also be available.
Outside of that core design, we also chose for some races to receive full coverage, with at least one graded race of each kind offered daily.
With all these changes, you can see my approach to much of this, which aligns with what a core mantra at Third Time – "Progress, Not Perfection."
This doesn't mean we don't strive for perfection; in fact, the contrary. The goal is to constantly make progress rather than over-design or be scared not to try things.  
Additionally, one of the core philosophies I have brought over from my time on Tap Sports Baseball is not to make too many changes mid-stream. I prefer to let a "season" play out entirely (or at least a week!) before making rash changes to ensure adequate time for running analysis rather than knee-jerk reactions. 
However, we have still had to make a few changes quickly in Season 6.  This includes removing low-performing races, full coverage for handicaps, and additional claiming races. We listen to data and players.
Game development is all about that, particularly in this live-fire Web3 space.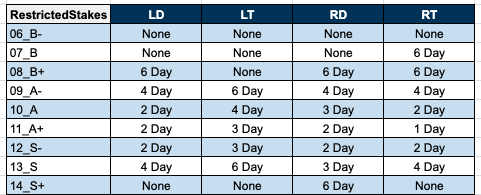 Season 7: Evolving the Schedule 
With Seasons 5 and, soon, Season 6 under our belt, we're battle-tested and eager to iterate and refine the schedule further in Season 7. Data analysis and player feedback continue to be our guiding lights, and fill rates and identified patterns in race types will always help validate our efforts (though let's be honest, the CROWN stimmies pollute this data slightly.)
For Season 7, we're taking a more targeted approach to distribution. Instead of a flat 3-day coverage for all, we're now utilizing the density of grade/preference populations. Based on demand, we'll assign 6-day, 4-day, 2-day, and full range.
Claimer races, the beloved favorites of our players, are getting a significant boost to ensure more coverage for all, with roughly 50% more coverage across various price points and preferences.
While we'll be trimming the unpopular race types like maiden claiming that haven't lived up to demand expectations. Season 7 will provide more races than last season (by default / not accounting for Oracle).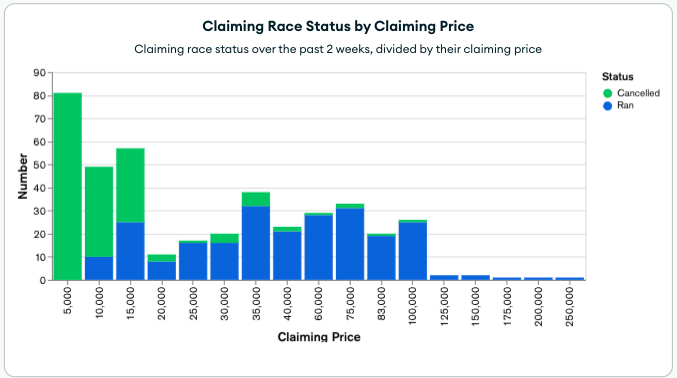 Claiming Races
Observing the evolution of claimer races, it's evident that our users have shifted their strategy. Cheap claimers no longer entice horse owners since their horses tend to be swiftly claimed by others. 
As a result, in Season 7, we're planning significant reductions in cheaper claimers that lack demand. While this is all fluid, the planning of elevating the entry fees on claimer races is a juggling act we aim to align with the player population, preferences, and pricing dynamics. 
As the player population grows, scheduling will become more manageable. Still, we'll keep tweaking things to ensure everyone gets a piece of the pie and, most importantly, they're having a good time. Because that's what this is all about. 
As always, thanks for playing and providing your valuable feedback. 
We're fully committed to incorporating all this feedback and the lessons we've learned as we move forward and aim to streamline the schedule while maintaining adequate coverage.
What you want is what you'll ultimately see, even if it's a work in progress. We're getting there. Though this isn't the final version, we're dedicated to fine-tuning until we get it right. 
Our players are the lifeblood of PFL and what makes building in the Web3 space most unique and rewarding.