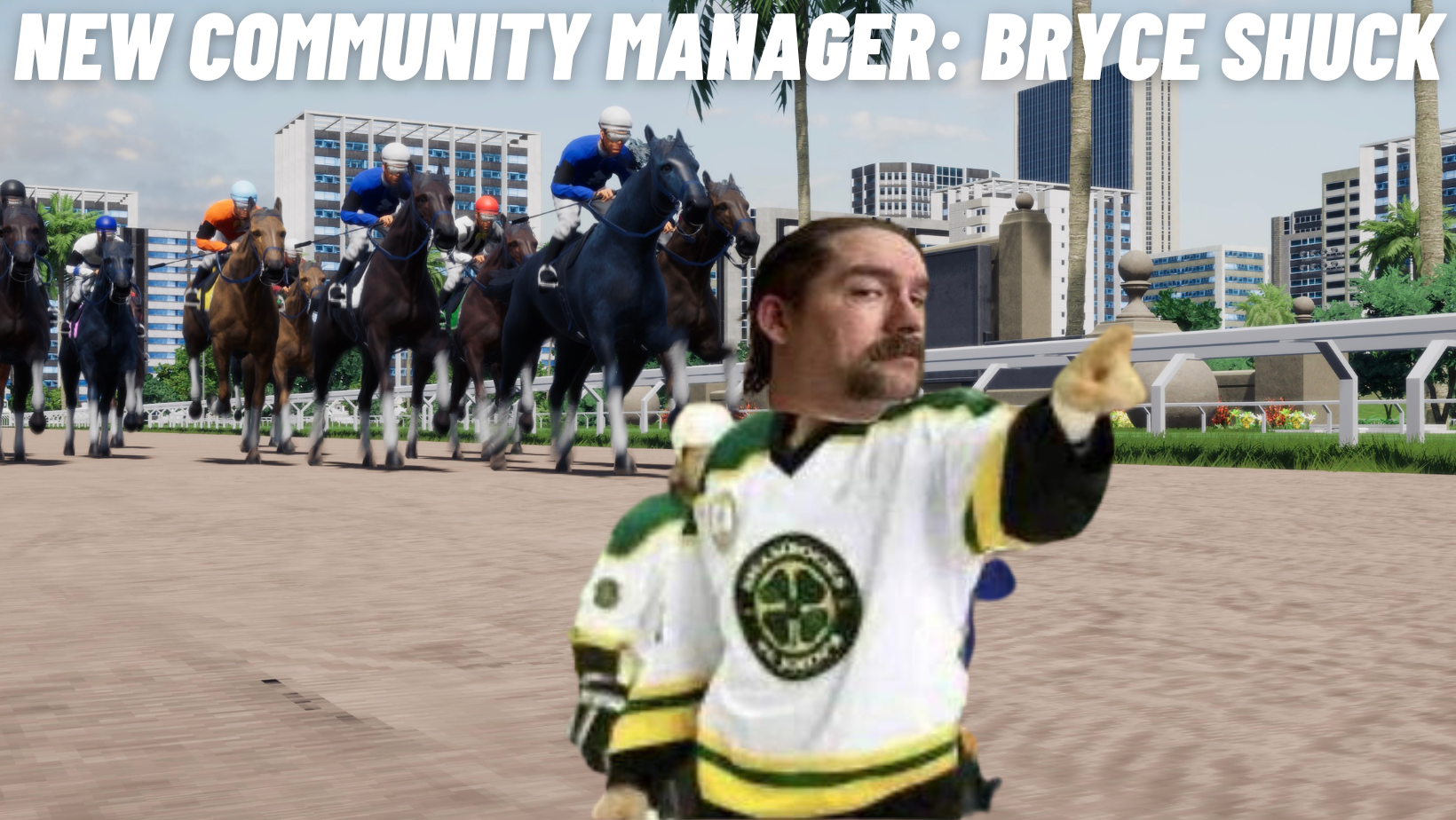 Third Time Games is thrilled to introduce the newest addition to the Photo Finish™ family — Community Manager, Bryce Shuck!
Best known to the virtual horse racing community as Sangudo Stables, Bryce comes aboard the Photo Finish™ ship as part of the company's commitment to maintaining an inclusive, engaged, and well-moderated community.
In his new role as Community Manager, Bryce will help ensure the Photo Finish™ Discord community is effectively moderated, bugs are promptly reported, and support tickets are efficiently addressed. He'll also help level up the game's onboarding efforts by being present in the community and creating and being involved in content surrounding the game.
With a wealth of experience in virtual horse racing, Bryce is well-prepared to hit the ground running and maintain the high standards Photo Finish™ has set for itself.
"I'm thrilled to be part of such a passionate team that genuinely cares about improving their game for customers, new and old, and building numerous aspects for their community to enjoy the game," Bryce shared upon his arrival.
"The buzz around Photo Finish ™ is unmatched, and it was easy to feel that on Day 1 with a string of record sales."
"The game itself feels like we're back in the middle of 2021 with the players' hype, excitement, and enjoyment, and the ability to be on the team is exciting."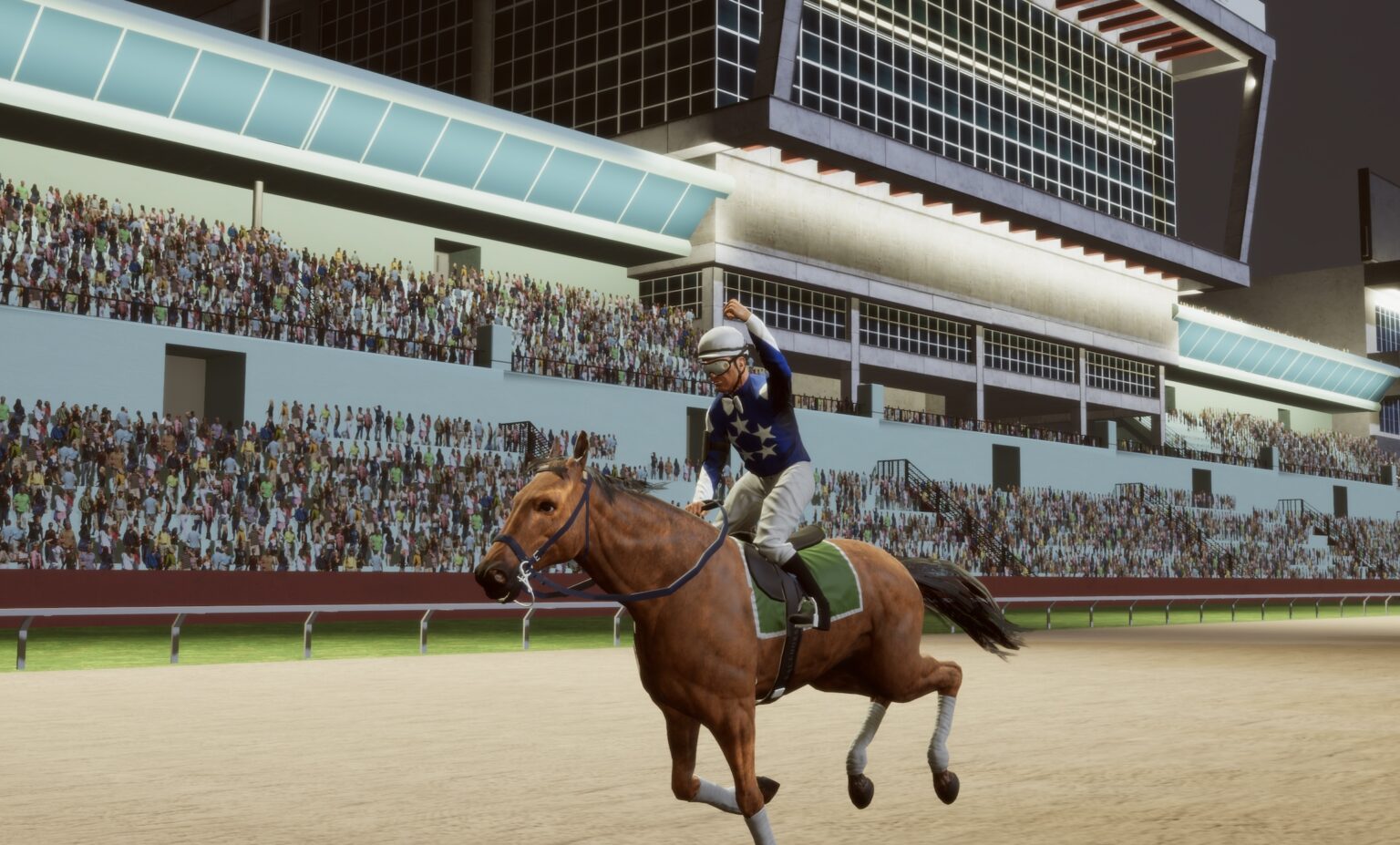 Bryce's Background
Bryce's journey into the virtual horse racing world spans three years, with the most recent 17 months spent at Hawku, a prominent marketplace in the Polygon gaming community that sadly recently announced it would soon cease operations.
"The Hawku team was top-notch, so finding something new with the same feel was important to me," he noted.
On a personal note, Bryce, who resides in Colorado, has been married for over 20 years and has three children. An avid sports enthusiast, he enjoys watching horse races with his children at Arapahoe Park and instilling in them the same passion for horse racing that he possesses.
Besides horse racing, Bryce remains active and engaged in sports, even continuing to play hockey twice a week despite injuries and an undefeated opponent — Father Time.
Bryce and his family are passionate about traveling and have visited 46 states together. Their goal is to reach all 50 states before his oldest child graduates.
Ready to Roll
Third Time Games is excited to grow alongside our community and believes Bryce will be a vital fit to help accomplish its upcoming core goals. His wealth of experience and passion for virtual horse racing and community engagement make him an excellent addition to the team and ensure the Photo Finish™ community's continued growth and development.
As Photo Finish™ continues to set the pace in the Web3 gaming world, Bryce's role as Community Manager will be pivotal in maintaining the game's reputation for being home to Web3's greatest community.
Welcome, Bryce!