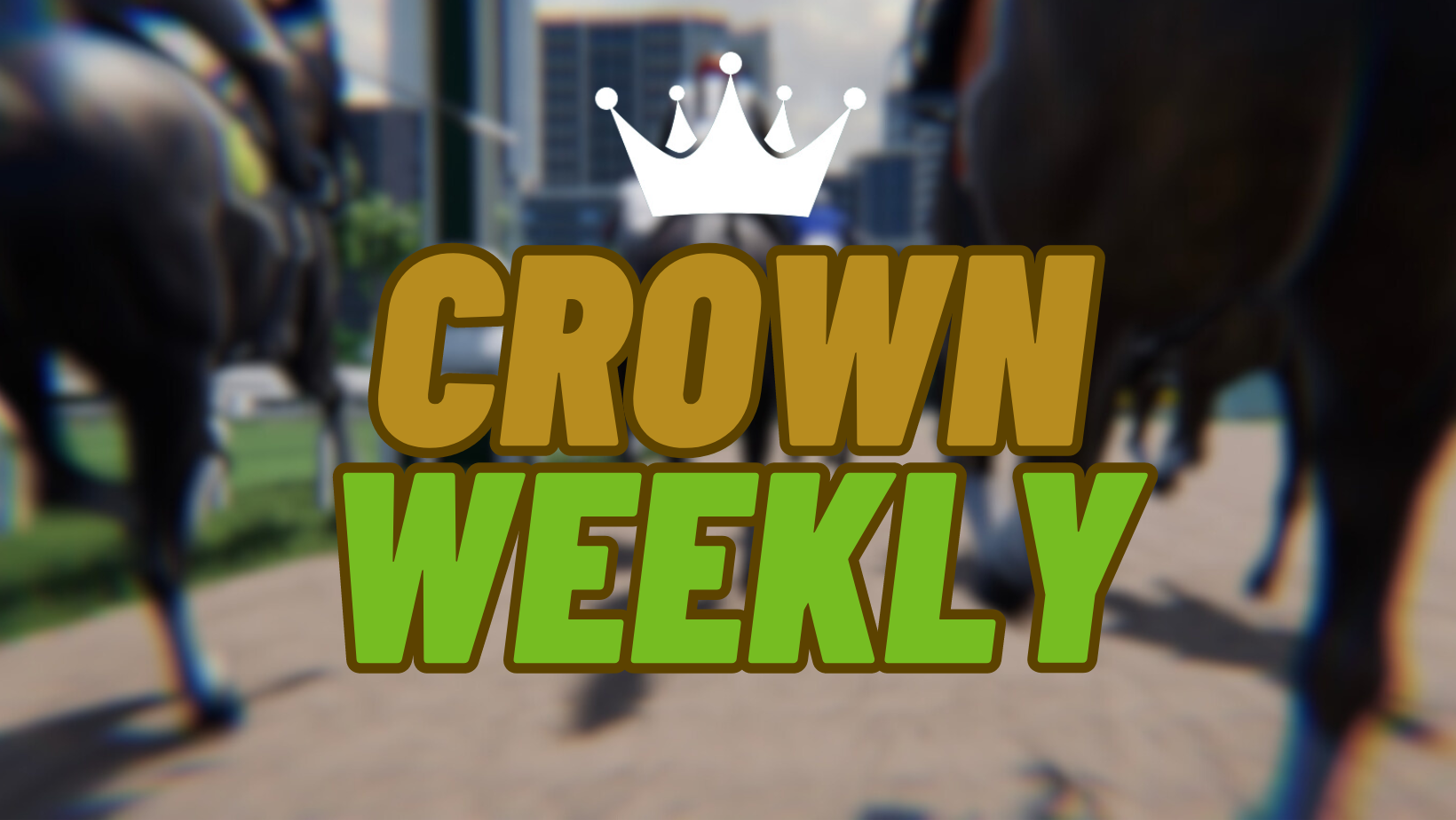 Welcome to this week's Crown Weekly!
We're rolling along here, music blaring, pedal to the metal, with just over a week of the Season 8's road behind us.
The first leg of the newest season featured an assortment of milestones and moments, as well as some eye-popping data shared.
We've got places to go, and horses to see, so let's get into this week's Monday huddle and dig in for another big week of virtual horse business.

Six-Month Data Check-in
Photo Finish™ went live towards the end of April, meaning this past week, we celebrated six months of real money racing. We may be biased, but it's gone pretty well thus far!
In the name of transparency — OK, OK, jubilation — we dropped some eye-popping data from the initial 180 days post-beta.
Here are the highlights;
In the last three months, players have spent over $3.7 million

on virtual horses purchased in our in-game marketplace, and $4+ million overall.

In that same period, players have spent over $3.2 million on race entry fees.

Over $1.3 million has been spent on breeding horses, of which over $900,000 has come between two stables.
Players have staked over 37 million $CROWN on racetracks.
Over $612,000 has been paid out to racetrack owners.
Over 18 million $CROWN gifts have been awarded to those who entered races.
How's that for a start? The key word is 'start,' because we're only just beginning to scratch the surface of what is possible.
Third Time Games thanks our community for making these first six months even more incredible than we could have imagined.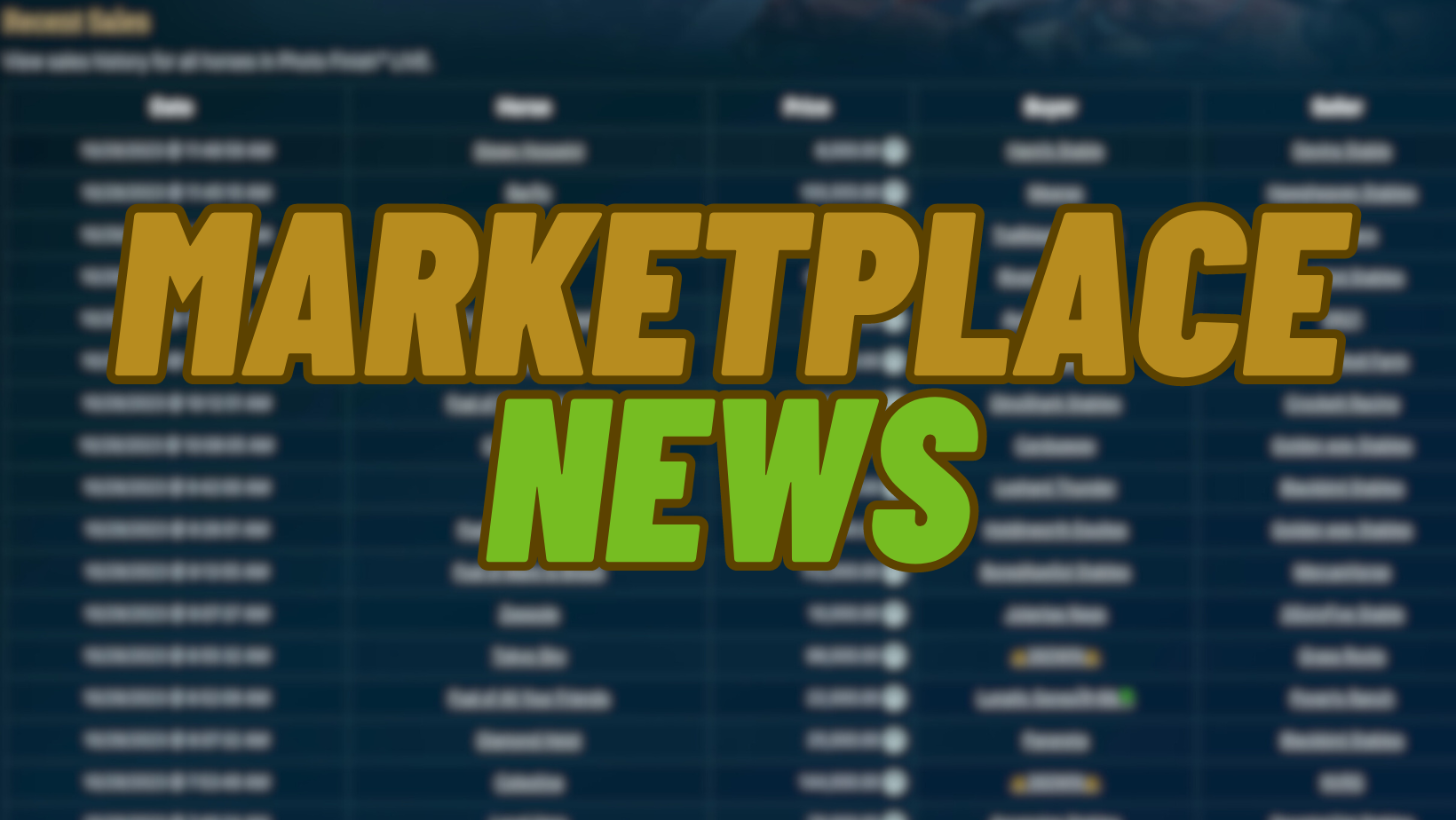 Record Marketplace Sale
You know what they say – records are meant to be broken. What they never mention is whether the said record is broken by a little or a lot; it still constitutes a new record. 
Less than a week after a record for a single-horse transaction was set at $19,999, SoCal Stables bested that record by $1, purchasing Foal of Delta from Solanut Stables for a whopping $20,0000.
My goodness. Congratulations to both the buyer and seller on making major money moves.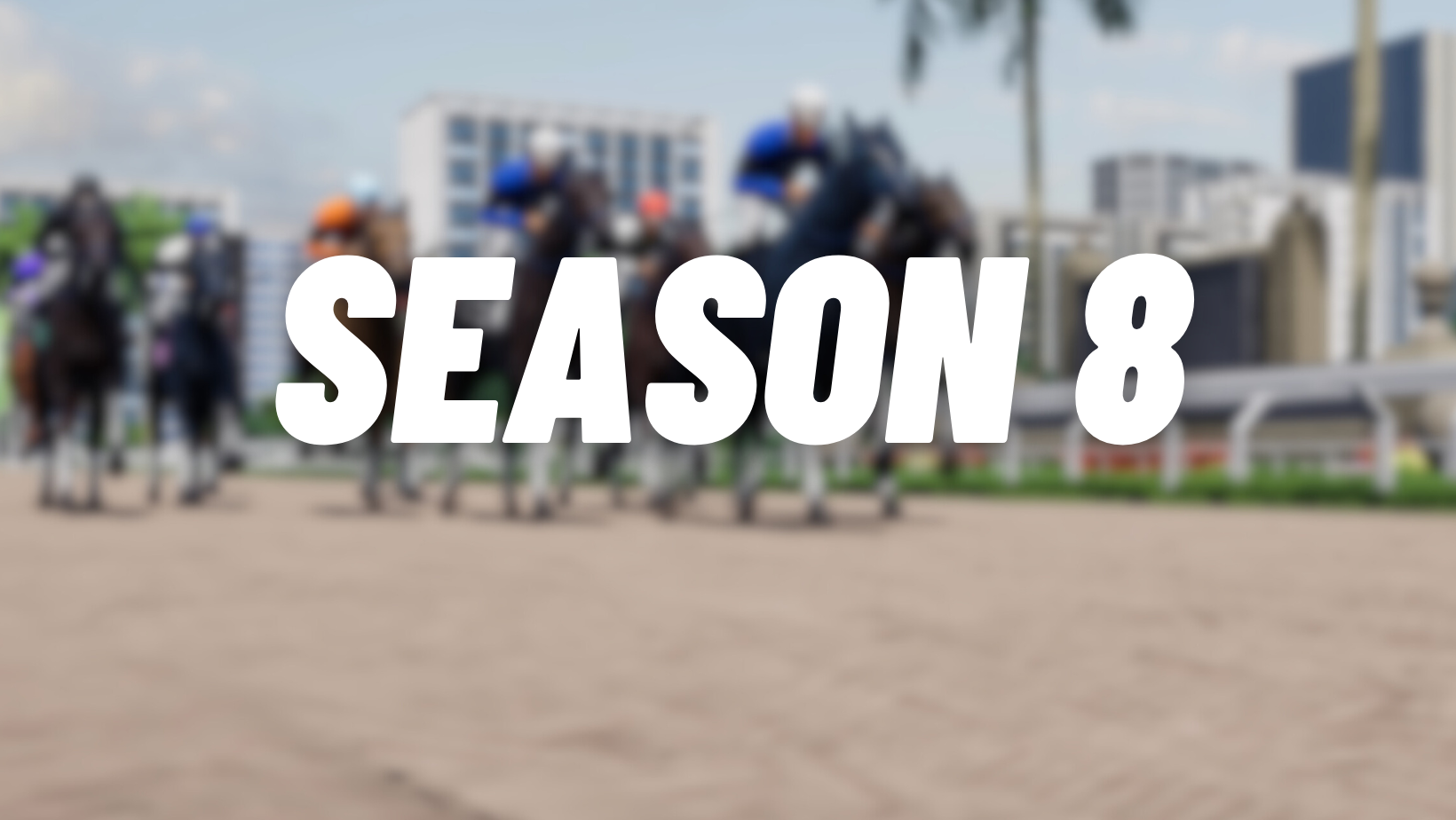 Season 8: Stake and Bake
Back like we never left – a new season pushed out of the gates this week, bringing new staking and breeding windows. 
Anyone paying close attention knows Season 8 marks a pivotal four weeks in Photo Finish™ history, one that proceeds previously announced balance updates and looks to take the baton from an enormously successful Season 7.
Record breeding numbers. Record marketplace sales. Record daily active users. Those are our Season 8 goals as a community, and if the first week of the season is any indication, we're well on our way to accomplishing them.
Auction #3 over!

892k Derby spent on this community auction.

$11,150 – US Dollars. Spent on a stream hosted by @MoKnowz and little old Peeb.

Sensational stuff. The @photofinishgame community is something else. https://t.co/Y1UH26oSds

— YSM Racing Club🌹 (@YSM_Racing) October 30, 2023
YSM Hosts Auction
YSM and Mo were back for a third time, standing on the auction block, working their asses off to get some gently-used Photo Finish™ horses new homes.
When it was all said and done, YSM and Mo's action netted $11,150 for the owners and gave new homes to a handful of horses with plenty of good left to give.
A big thank you goes out to YSM and Mo for continuing to drive exciting content throughout the week!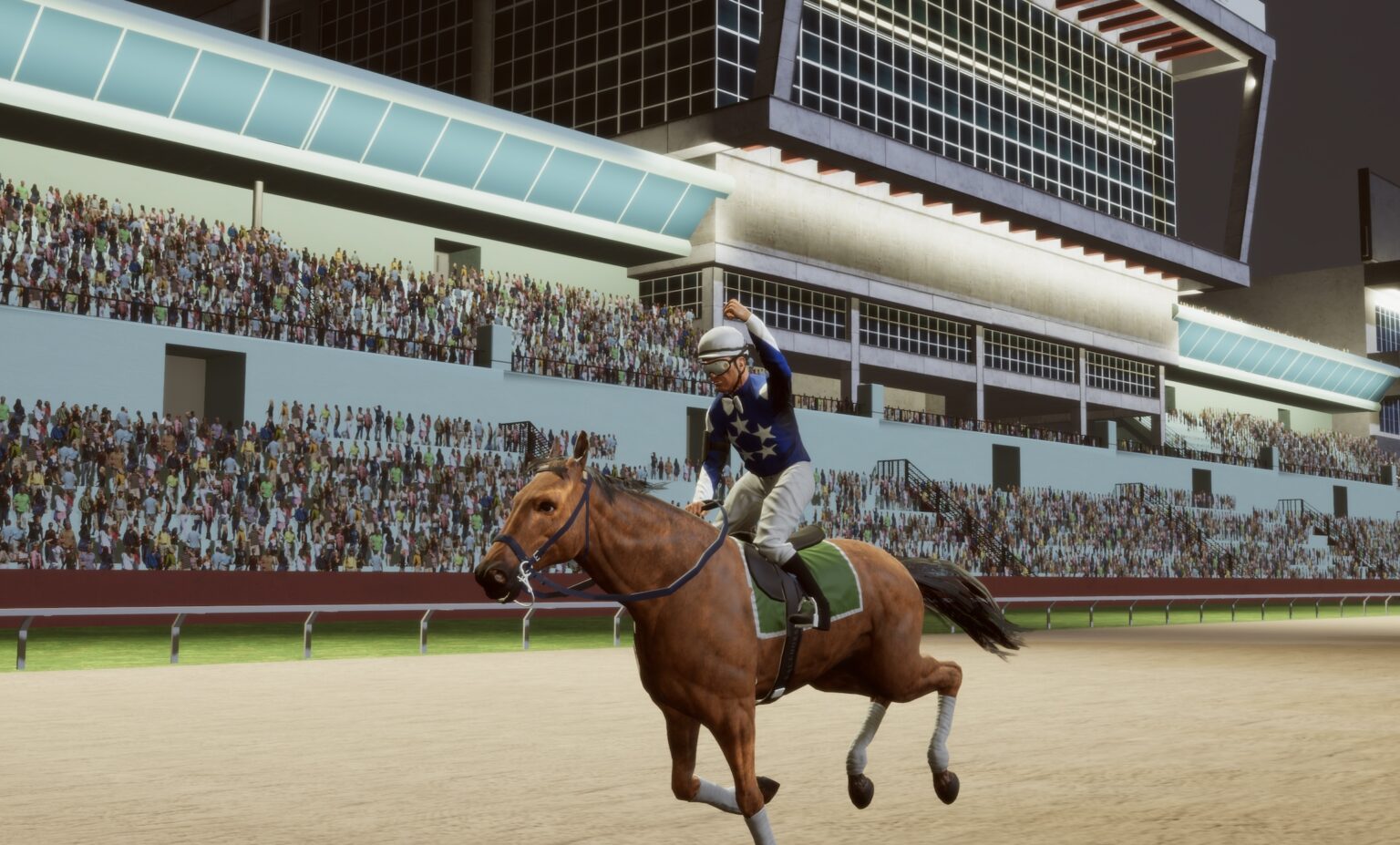 Community Manager Bryce 
Third Time Games is thrilled to introduce the newest addition to the Photo Finish™ family — Community Manager, Bryce Shuck!
Best known to the virtual horse racing community as Sangudo Stables, Bryce comes aboard the Photo Finish™ ship as part of the company's commitment to maintaining an inclusive, engaged, and well-moderated community.
In his new role as Community Manager, Bryce will help ensure the Photo Finish™ Discord community is effectively moderated, bugs are promptly reported, and support tickets are efficiently addressed.
He'll also help level up the game's onboarding efforts by being present in the community and creating and being involved in content surrounding the game.
Want to learn more about Bryce? Read his comments upon joining the team in the community blog. 
This might possibly be the coolest thing that ever happens to me on @photofinishgame . McFly, A horse that I worked my ASS of to get the breeding pieces for just ran the race of his life to bring home a $500 USD + prize pool on After Dark . WOW the adrenaline is pumping pic.twitter.com/gSAvih9JN3

— 🏇 MoKnowz 🏇 (@MoKnowz) October 27, 2023

Mo's Moment
This is what it's all about.
It's one thing to be as talented as community race caller Mo is at calling horse races. It's an entirely different thing to be able to keep your composure as your horse competes in a race you're tasked with calling.
During this week's Thursday night After Dark show, Mo Knowz gave the Photo Finish™ community a moment to remember, as his horse, McFly, hit a NoS button in the last 100 meters to take down the largest purse prize — over $500.
Congratulations, Mo! You deserve it. Many more victories to come from McFly!
🏆 $3,000 Third Time Championship 🏆

🎉 WINNER 🏇🏽 Arsenal ➡️ Trawlers ($1,410)

🥈 Moon Gored ➡️ Ted Racing ($660)
🥉 Star Time ➡️ @TheRealGVG ($480)

💰 Pick Pool: Total $1,623.50

🫡 Major Series.
🫵 Every Saturday.
🆓 Entry to the top leaderboard qualifiers pic.twitter.com/l6OATo3S8X

— Photo Finish™ LIVE 🌹 🐎 Virtual Horse Racing (@photofinishgame) October 29, 2023
Third Time Championship
The first Major Race of Season 8 brought a huge purse — $3,000 — and an impressive pick pool of over 129,000 $DERBY.
Congratulations to Trawlers Stables and its championship horse, Arsenal, on taking home this week's biggest race.
We're told this is the first win for Arsenal in 25 races — talk about coming up big when it matters most!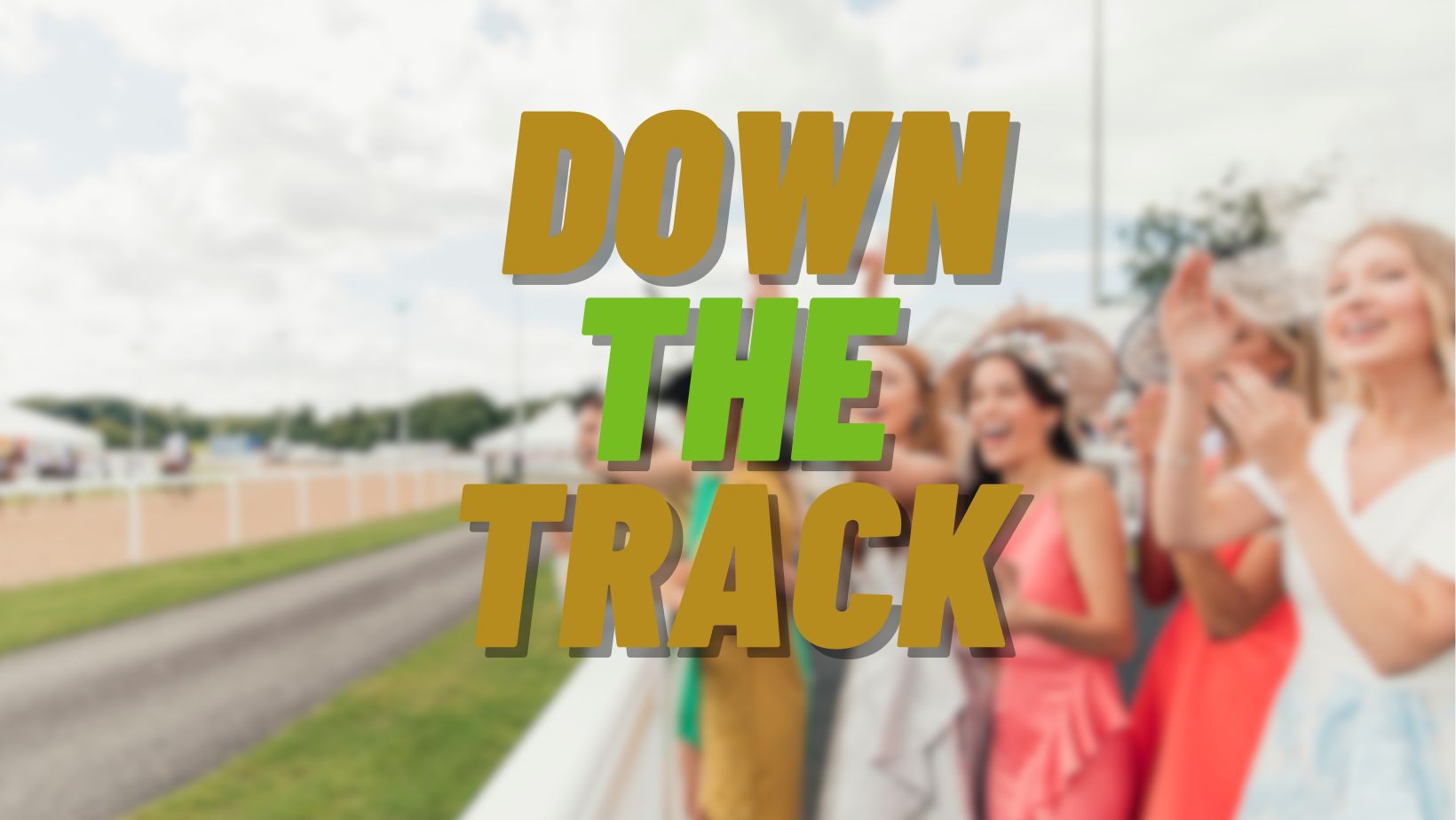 Down the Track
Enough about what's in the rear-view mirror; let's get to what matters most — the week ahead.