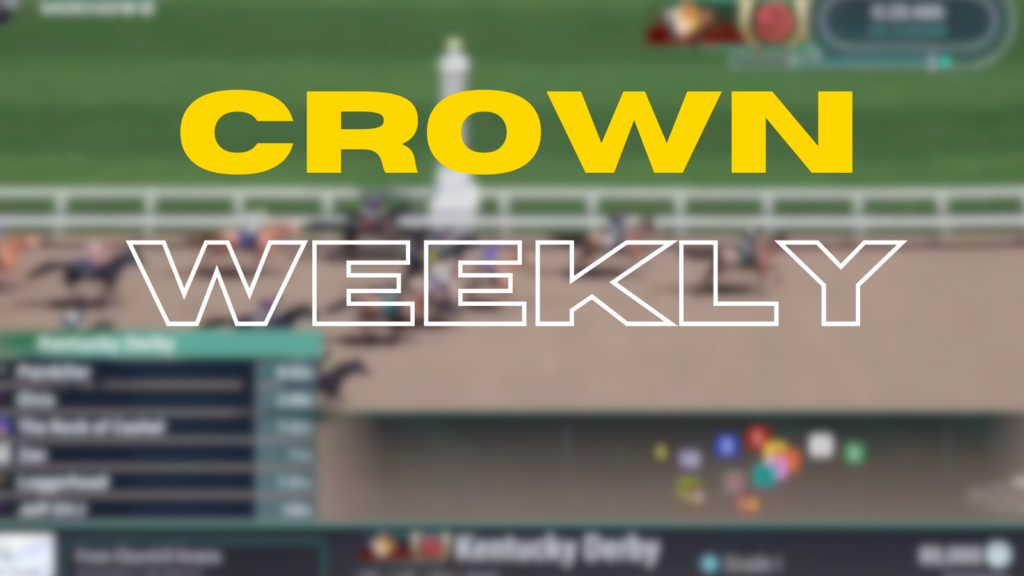 Six Photo Finish™ LIVE seasons are in the books, and what a barnburner the most recent chapter was.
From the debut of a crop of newly bred horses to a legend born on the Virtual Kentucky Derby racetrack and a lot in between, the last month of Photo Finish™ has provided a surplus of gas sans anything resembling brakes.
As we break ground on Season 7, let's look back at the past week of action in this week's edition of Crown Weekly.
BREAKING: @photofinishgame BECOMES THE LARGEST @solana NFT COLLECTION BY MARKET CAP pic.twitter.com/IM12wqEOHJ

— DEGEN NEWS 🗞️ (@DegenerateNews) September 23, 2023
Photo Finish™ in the News
The rest of Web3 was treated to a glimpse of what our community members have long ago discovered: Photo Finish™ LIVE is head-and-shoulders above the competition, and there is no close second place.
We don't mean to be cocky about it, but…well, who are we kidding — yes, we do. After two-plus years of hard work and, at times, the under-the-radar unprecedented delivery of a product that not only delivers but exceeds expectations and promises, it was nice to see a bit of rubbernecking as our PFP collection took over the top spot on Solana.
Hey, even the Co-Founder of Solana, Raj Gokal, noticed. Pretty cool. Pretty cool, indeed.
Wait until they find out this is just the beginning. The game's competition, ecosystem, and overall health will only grow from here. Buckle up.
🌹 The 4th Virtual @KentuckyDerby 🌹

🏆🏆🏆 Congratulations to Elvis from @SOLmateStables on becoming a three-time Road to the Roses champion 🏆🏆🏆

🪙 Elvis takes home $480 of the $1000 FREE entry pot
🥈🥉 @BigBrainStables Place, Show: Wins $380

🎙️ @MoKnowz on the call
⏪… pic.twitter.com/ocNbDGhG84

— Photo Finish™ LIVE 🌹 🐎 Virtual Horse Racing (@photofinishgame) September 24, 2023
SOLmate Stables Wins the 4th Virtual Kentucky Derby
Congratulations to SOLmate Stables, who has cemented his stables name in Photo Finish™ lore by winning the Virtual Kentucky Derby for a third time, all with the same legendary colt, Elvis. 
Like his namesake, when it's all said and done, there are likely to be books written and movies filmed about Elvis once he's left the building. 
If you missed any livestream show hosted by Third Time Games CEO, Founder Ian Cummings, and Community Manager Fib, strike up the replay. You won't want to miss the sights and sounds, courtesy of community race caller Mo Knowz, as we dive into Season 7. 
Over 1,000 new foals will be born in less than 12 hours. We just snuck in a little presentation under the wire…

Can't wait to see all the reveal live-streams! pic.twitter.com/MwYHp0Mzf1

— Photo Finish™ LIVE 🌹 🐎 Virtual Horse Racing (@photofinishgame) September 25, 2023
A Foals Day Surprise
Over 1,000 new racehorses will enter the Photo Finish™ LIVE ecosystem during Season 7, and what better way to welcome a new crop of champions to the virtual racetracks than to deliver them into this world with a bit of flair?
Late Sunday night, CEO and Founder Ian Cummings dropped a surprise announcement on the community: this season, the birth, a subsequent reveal, of your new foals will be better than ever, with even more bells and whistles to come.
Unleash the foals!!!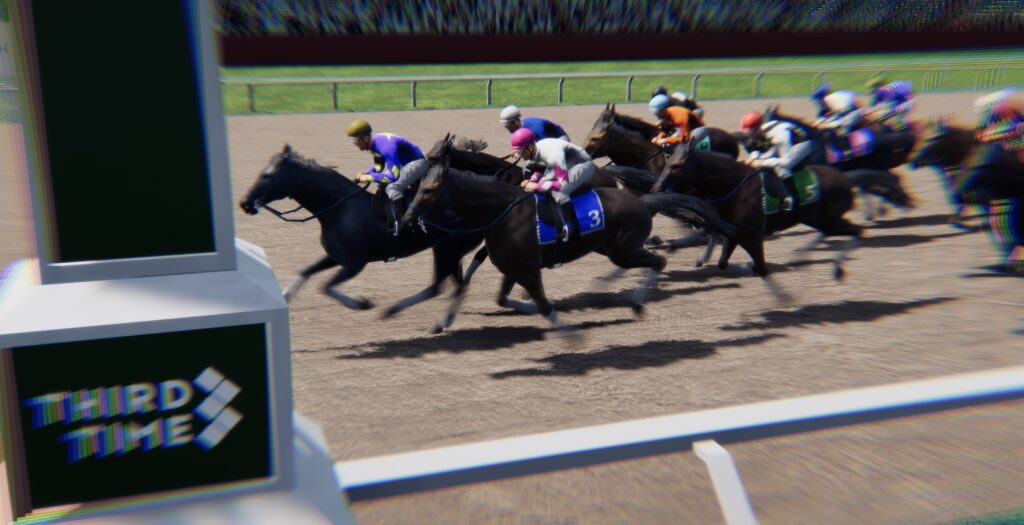 Road to the Third Time Championship
Season 7's Major Race Series slate begins with the Road to the Third Time Championship, a leaderboard-based event comprising premium races offering a special reward.
For newcomers, these qualifier races reward those who finish in the top 4 of any race and grant qualifier points for the Third Time Championship.
Any horse with a minimum of one (1) point can sign up for the championship, but only the highest-scoring horses will have the opportunity to compete for the title of champion.
As with every Major Series race, the entry fee for those that qualify is free, with a prize pool of 160,000 $DERBY ($2,000) up for grabs.
Community Content Rewind
Our incredible content creators have been firing up the live streams like never before, covering every possible angle of Photo Finish™ for both longtime players and newcomers alike.
If you missed any of last week's content, below are some of the highlights:
As always, thank you to everyone creating incredible content around the game. Your hard work and dedication in spreading the word of the PFL have been pivotal in the game's recent success and will continue to be at the core of its growth.
If you're interested in creating content but aren't sure where to start, contact @ThirdTime_Ryan on Discord to chat more.