Hello again, Photo Finish™ LIVE faithful!
We wanted to inform you about a few changes happening in the PFL ecosystem that affect us and you, hopefully in all very good ways. 
As those of you who follow me on X may have noticed, I recently visited Churchill Downs and had the opportunity to join other representatives from our esteemed partners, such as Coca-Cola, Ford, BMW, Woodford Reserve, and Red Bull. We find ourselves in the spotlight now, and though we aim to spearhead the Web3 movement among this distinguished group, being part of a coalition that serves hundreds of millions of customers does entail making a few necessary adjustments along the way.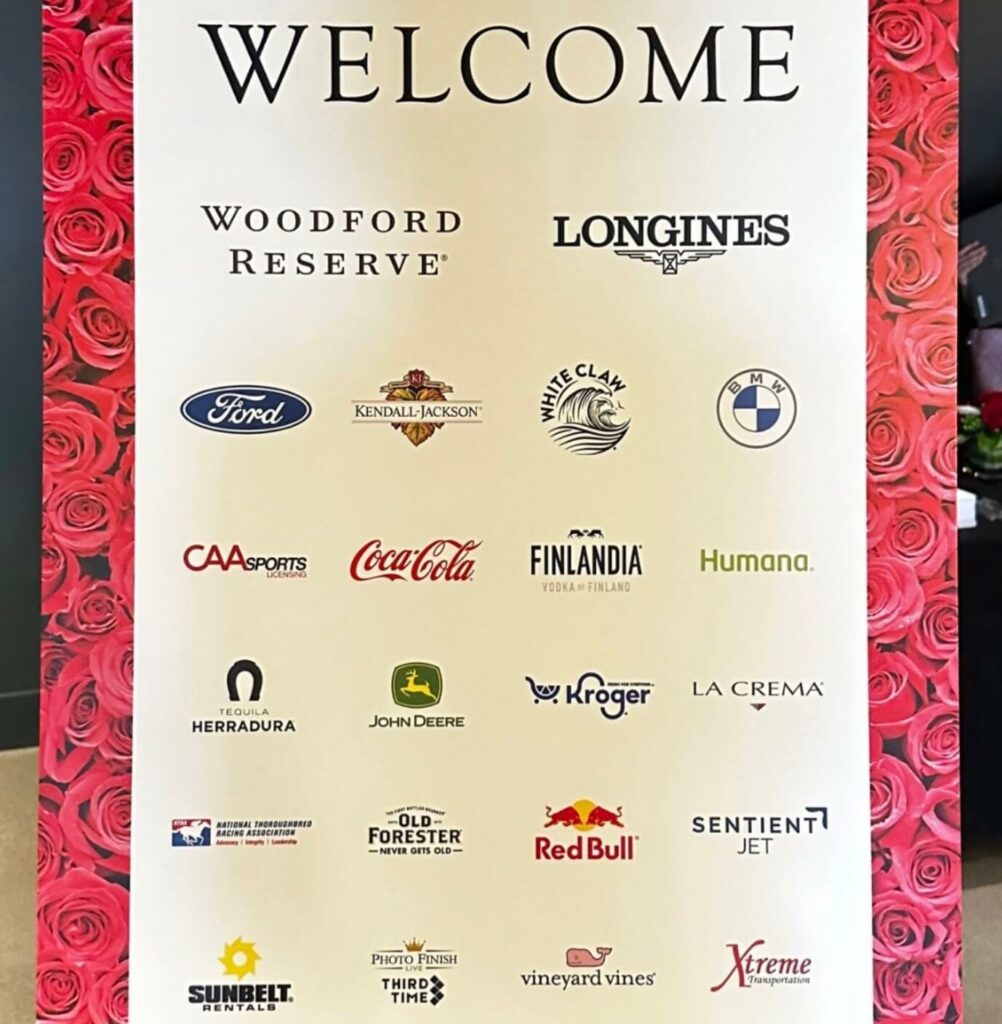 To compete on a level playing field with the largest and most influential global teams, we'll have to adhere to the same set of rules that they've followed on the way to massive growth. This is particularly important given our ambitious plans, which entail meeting compliance standards in every country worldwide.
So, with all that being said, we are adding more KYC functionality (Know Your Customer) via Stripe to key phases in the game process, notably, a player must be VERIFIED (which comes with a nice fancy new checkmark!) to perform the following actions:
Withdrawal of $CROWN

Withdrawal of $DERBY

Placing a CLAIM

Entering a horse into a race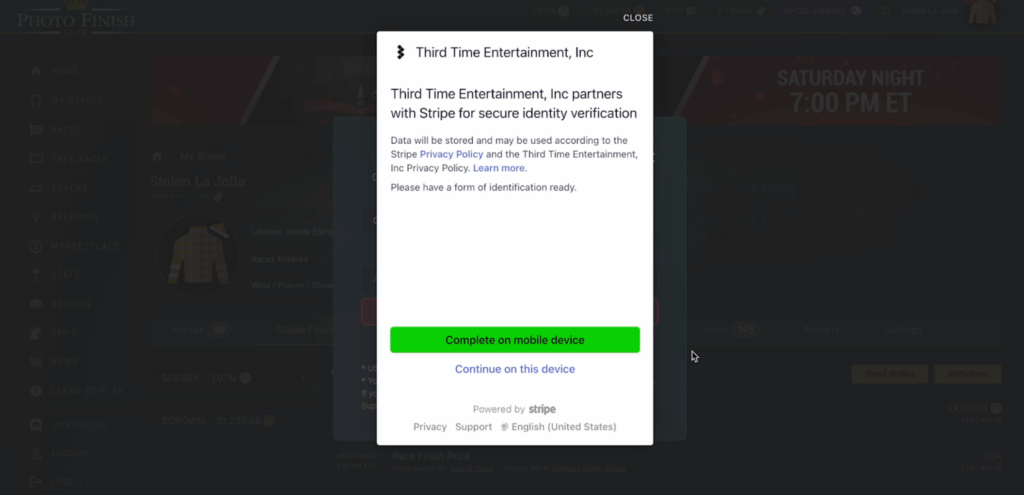 Those that have been in the community since the beginning have known this was always coming. As we've progressed from prototype to beta to a live launch with real traction, it's extremely clear that we need to add more protection for ourselves and for you! 
The above instances were added specifically to deal with exploits that have been harming the ecosystem. We've seen bad actors stealing $CROWN & $DERBY from new players, we've seen duplicated stables making claims on horses, and we've seen those same duplicate stables filling races the moment they open with low-tier horses to farm $CROWN. These types of exploits are not fun to deal with by any stretch, and KYC allows us to fight off a lot of these behaviors more easily. 
I think we all know what we are building as a company and a community is on the cutting edge of a nascent industry. Building something crypto native or even crypto adjacent in the USA is something that requires near constant attention to the regulatory landscape. 
Adding KYC allows us to continue to build up more and more proof to our investors, payment processors, and partners that this game is legitimate and poised to become the massive worldwide product we all know it can be.
It should be stated unequivocally that we (Third Time) do not store any data about who you are, or where you are. We rely on Stripe to handle the validation that you are not a high risk individual, and we rely on Amazon to report the location that you are playing from.

Geolocking Australia
Speaking of locations, as mentioned previously we were edging in this direction, but due to recent regulatory changes our counsel has recommended Australia be a geo-blocked country until we are able to acquire an official license. No timeline on this but we obviously think Photo Finish™ LIVE has massive growth opportunities in territories like Australia and the UK when properly licensed (or partnered with a licensor) so it remains a top priority.

But Wait, There's One More Thing…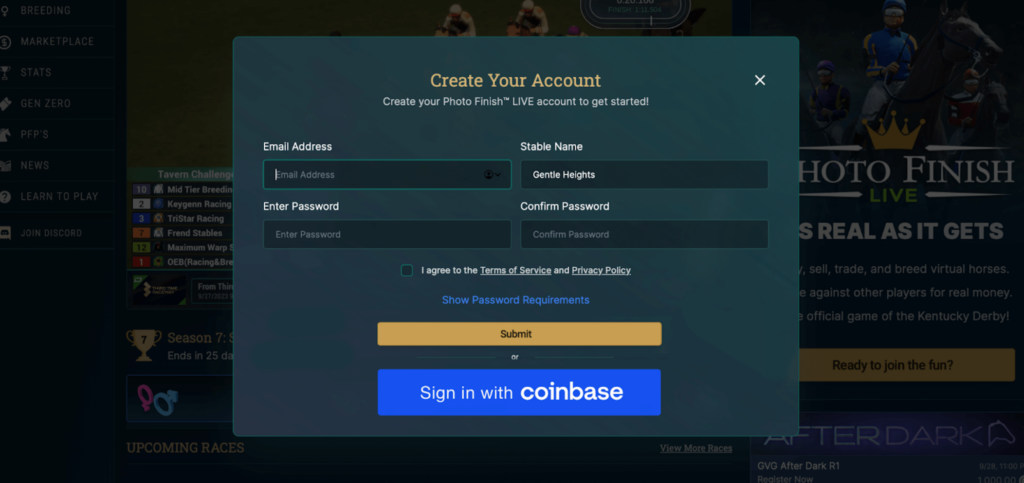 As you know, Coinbase is a seed round investor in Third Time, and we have been working with them over the past few months to start building a tighter integration. Coinbase has over 100M registered and KYC'ed wallets! We are building towards a world where a Coinbase user can become a Verified Photo Finish player in one click, getting right on the track effortlessly within seconds, able to execute all transactions immediately. Once implemented, this is a great stepping stone to build marketing campaigns with and around this amazing company. 
We know we have built a world class game, it's time to start moving on up and building a world class audience.
In terms of a timeline, these changes are expected to roll live over the coming weeks.

If you have any questions, feel free to reach out via our Support Portal.