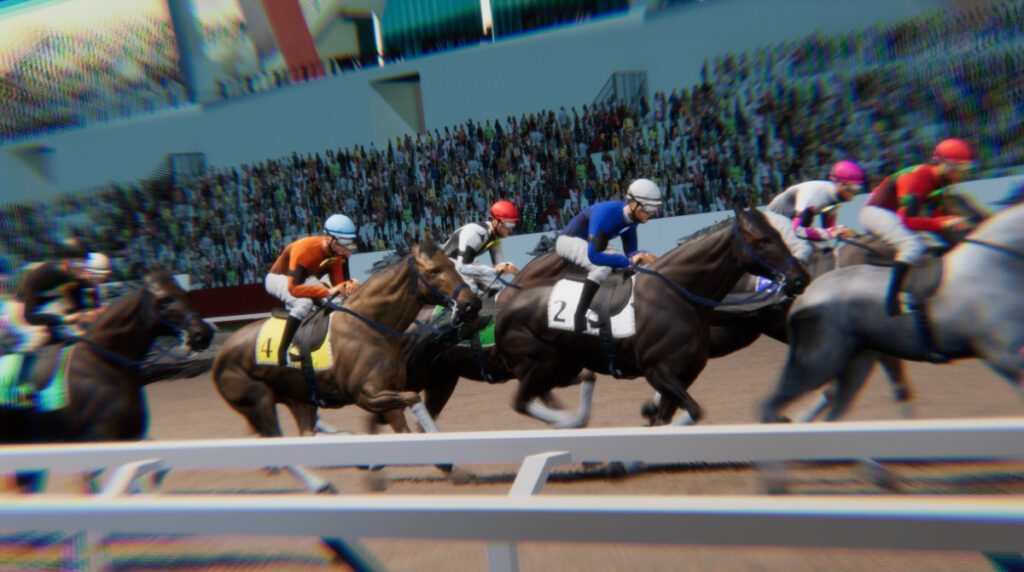 This past weekend of big races at Photo Finish™ LIVE reminds us of the wise words a man Ron Burgundy once said  – "Boy, that escalated quickly."
A combined 234,500 $DERBY and a total of nearly $3,000 USD were on the line in Saturday night's Third Time Derby and Crown Prep races alone, a pretty crazy thing to be saying just weeks out from Beta 2, an archaic long-ago time where all racing was strictly for testing and bragging rights. 
As PFL continues rolling towards a massive month of April, let's take a gander at what the last big race Saturday of March brought to the Third Time Raceway.
Crown Prep Sprint Series Winners 
Congratulations to this week's Crown Prep Sprint winners! Your stable names and that of PFL's earliest elite racehorses continue to be etched in pre-live launch history.
The $DERBY you've won feels excellent now, but the place you've reserved in PFL lore will remain long after your winnings are spent.
Third Time Derby Champion: Gumdrop | Wolaf Farms
Sometimes, it's best to save the best for last. 
On Saturday night the PFL action did just that, with the Wolaf Farms horse Gumdrop putting on a closing-speed clinic to take home the illustrious crown.

Congratulations to Gumdrop, and thanks again to everyone that helps showcase PFL each week on the biggest stage there is — the Third Time Derby.
Third Time VP of Engineering Abhijit Lothe Featured in Parkland Talk
Third Time Games is a well-oiled machine, with some parts of that machine being more customer-facing than others.
In the case of Third Time VP of Engineering Abhijit Lothe, he's a crucial part of the behind-the-scenes magic that's made.
Abhijit and his family were recently profiled by Parkland Talk about their experience living in Parkland, Florida, a town, ironically, well-known for its IRL horses.
Give the article a read and get to know better a major member of the Third Time Games team!