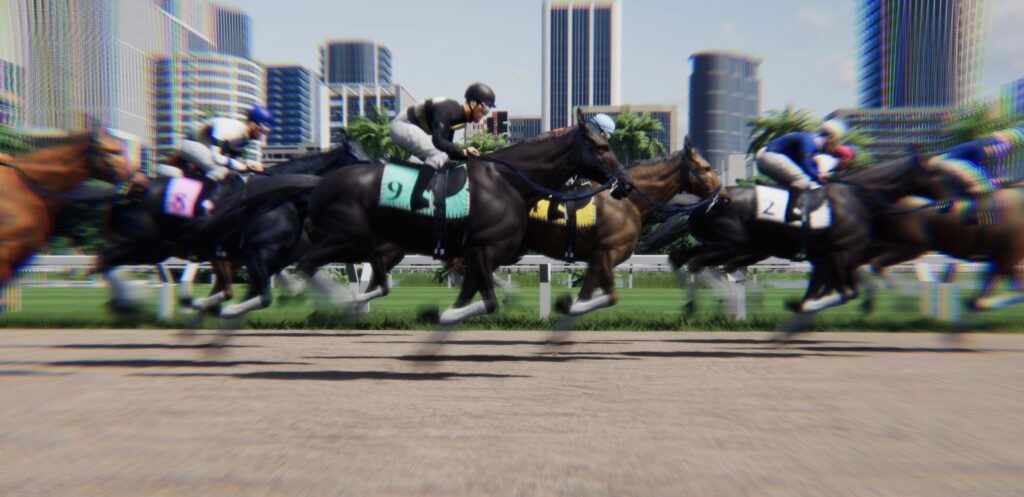 This past Saturday night on the Photo Finish™ LIVE racetracks was another one for the ages, as over $3,000 in purse prizes were awarded to those stables that stood on the podiums after the big races.
If you can't feel the momentum growing, you might want to get your pulse checked. If possible, definitely before this Tuesday afternoon.
Let's take a look at those horses and stable owners that reigned supreme the weekend before the biggest news in PFL history dropped.
Third Time Derby Winner: Sparrow | Golden Stables
Congratulations to Golden Stables and its racehorse Sparrow on a huge Third Time Derby win! 
The field was packed this week, growing the Third Time Derby purse prize to 48,000 $DERBY, and a $300 USD payday for the winner.
Special shoutout to Ba11thazar Mangers for taking down 2nd, 3rd, AND 4th place for a grand total of a solid $284 combined purse win of their own.
Crown Prep Sprint Series| The Winners
This week, the Crown Prep Sprint Series races included a combined 214,000 $DERBY up for grabs, a massive $2,675 on the line in just the Saturday night slate! 
While most of Web3 is sitting around refreshing their digital wallets, PFL players are out here earning rewards of their own control — you absolutely love to see it.
This is what it's all about, and sooner or later, the rest of Web3 will come around to gaming being a true leader in the digital ownership revolution, specifically, Photo Finish™ LIVE.
Congratulations to all that came out to compete for the biggest prizes of the week! Let's take a look at this week's Crown winners, the forefathers of Web3.
| | | | | | | |
| --- | --- | --- | --- | --- | --- | --- |
| Race Number | Direction | Distance | Surface | Purse | Winner | Stables |
| 1 | Left | 5 Furlongs | Turf | 17.50K | K2 | Pocono Stables |
| 2 | Left | 8 Furlongs | Dirt | 28.00K | Scott Street | Hollywoo Stables |
| 3 | Right | 11 Furlongs | Turf | 17.50K | Curly | Solmate Stables |
| 5 | Left | 7 Furlongs | Turf | 17.50K | Darioush | Pocono Racing |
| 7 | Right | 6 Furlongs | Turf | 21.00K | Durban Poison | Hazy Hills Racing |
| 8 | Right | 9 Furlongs | Dirt | 31.50K | Mars | La Playa Farms |
| 9 | Left | 12 Furlongs | Turf | 28.00K | Perlino | Solmate Stables |
| 11 | Right | 9 Furlongs | Turf | 17.50K | Serena's Star | Wimbledon |
| 12 | Right | 5 Furlongs | Dirt | 35.00K | Ace King | Elder Racing |