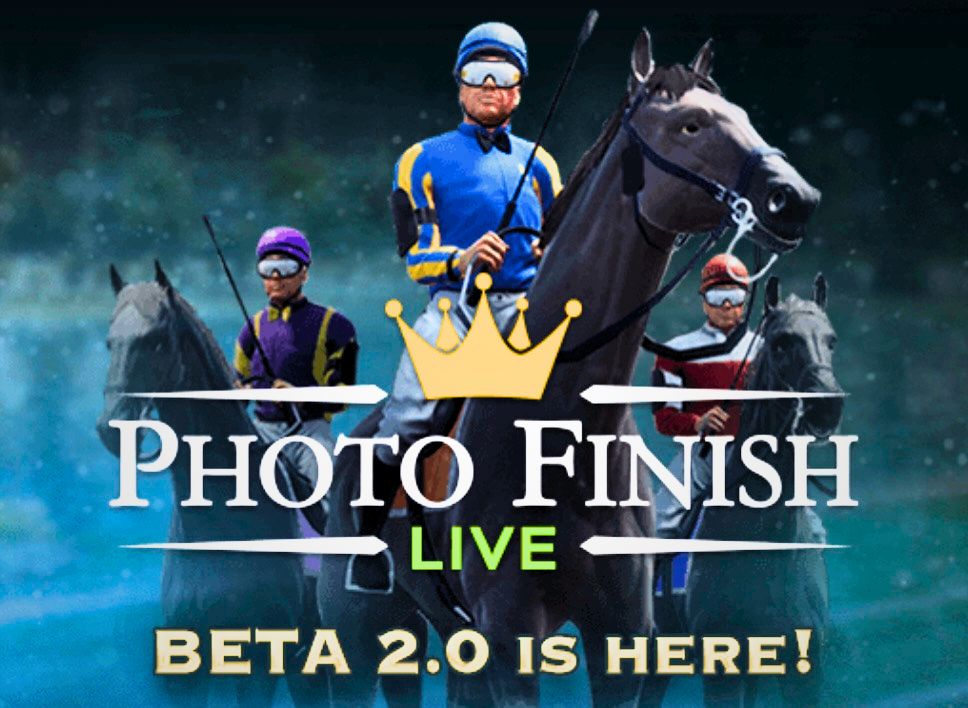 Photo Finish™ LIVE Beta V2 is now live! 
Those sounds you hear in the distance are racetrack bugle calls blaring across the PFL platform, as the second phase of our Beta testing has begun. 
Players are now welcome to poke around to get a feel for all the new features Beta V2 has to offer. Some features – such as real money racing – with rollout following an initial phase of observation that will ensure a full and safe transition to this next stage of Beta testing. 
ICYMI, you can find a more detailed description of some of the biggest changes and updates coming in Beta V2 in the Photo Finish™ LIVE community blog posted last week. 
Want to hear more about everything the new-and-improved Photo Finish™ LIVE Beta V2 has to offer? We've got you covered.
CEO and Founder, Ian Cummings, will be making appearances to discuss what's new on multiple platforms, including a Lucky Trader News Twitter Spaces scheduled for 12:20 pm EST, and a streaming event with Knights of Degen later this evening at 7 pm EST. 
Beta V2 is here. The future starts now.