S6: THE JUICE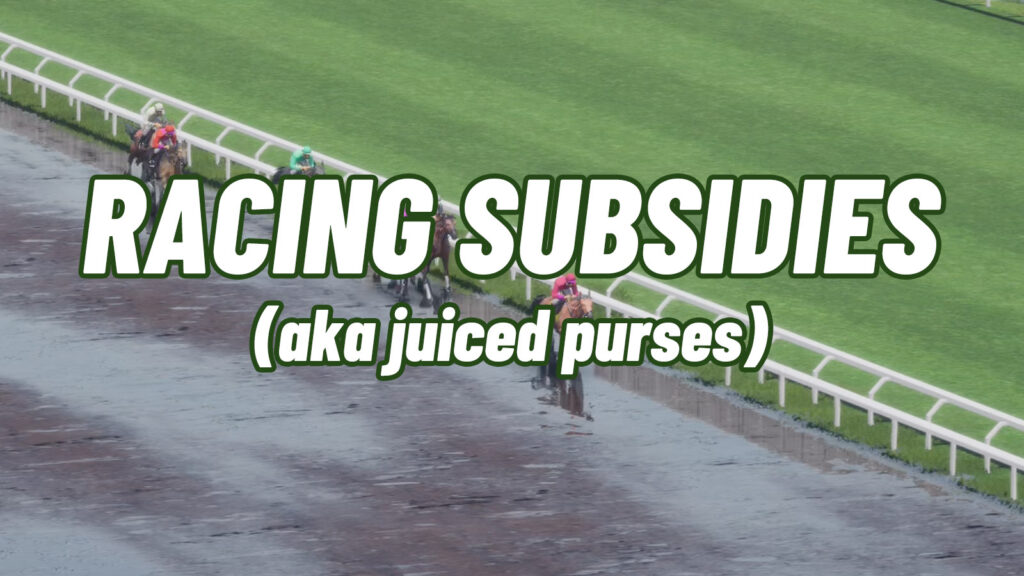 Greetings, we are coming to you a few days before the rollover between Seasons 5 and 6 with some exciting information to round out our recent racing schedule updates.

This one is all about the JUICE.

But what is juice? What do we mean by the JUICE?!

First, let us give you some background.

For those who are new, you may be aware that we gift our players $CROWN for entering races, as it is prominently displayed in the game UI.

But, did you know that we have another reward system for entering races stacked on top of $CROWN gifts?

They're called "Racing Incentives" and you can learn all about how they have been distributed so far here.

Long story short…

100% of Breeding Fees and Marketplace Fees in $DERBY are set aside for Racing Incentives. This will last the entire first year of racing in Photo Finish™ LIVE. 
In all previous seasons, we redistributed the entirety of the Racing Incentives as rebates based on entry fees paid by players over the course of a season. The more a player paid in entry fees, the more their rebate.

This rebate occurred as a $DERBY airdrop at the end of each season. As mentioned in previous blogs, this WILL continue for the first year of racing… but times they are a CHANGING!

As you all well know, we have been formulating ways to put Racing Incentives to better use beyond a simple rebate over the last month. The time has come, and we're so excited to provide our most skilled players with the opportunity to make even more $DERBY by winning races, rewarding performance in addition to participation and moving towards the proper incentive structure to fuel progression.
This incentivization will happen by JUICING purses. This race subsidy is different from our previous rebate structure because the horses that get the juice must make the podium, not just enter the race.

The subsidized $DERBY added to the race purses is distributed across the board for both Juvenile and non-Juvenile races, strategically allocated across different race types.

Which race types will be subsidized this way?

– Maidens
– Allowances
– Restricted Stakes
– Graded, GIII-GI, Series

Generally, races among these race types will be subsidized increasingly along the race-type hierarchy (as listed). BUT, we have included a skewed allocation of these subsidies towards Maidens with the intent of rewarding both breeding and experimentation.
There are additional race types including variations on allowances, claiming races and handicap races which provide opportunities for horses that cannot progress up the race-type hierarchy (Maiden>Graded/Series), but the race-types we have chosen to juice are for horses whose owners want to progress and be rewarded for winning in less and less restricted race-types.
One more thing to note about this; the Handicap Race type WILL actually be juiced, but via wagering rake instead of a pre-determined race purse, since we feel it has the most "even" playing field.
Not every race of these chosen types will necessarily be subsidized! We are distributing the extra $DERBY across many races such that every archetype of horse gets a chance at these juiced pots within each of these race types, multiple times per season.
RACING INCENTIVE BREAKDOWN
The overall Racing Incentive breakdown is as follows. Again, these are percentages of collected Derby from both breeding fees and marketplace fees, all flowing back into the ecosystem.
1) Juicing race purses: 40%
We've been over this!


2) End of season airdrop, pro-rata from racing fees: 40%
You'll notice that we are still planning to distribute 40% of Racing Incentives as rebates, simply for entering races and in addition to $CROWN gifts.

3) Juicing parimutuel pots on free-entry races: 10%
Expect wagering to be supercharged in Season 6 with 10% allocated towards parimutuel pot-juicing. This benefits the game both in the short and long term;

– Racers enjoy their purses enhanced by wagering action (X% of the pot goes into the purse)
– Wagering, one of the main ways that racing purses are funded in real life, sees increased   interest overall – moving us towards the longer-term goal of establishing a vibrant wagering ecosystem in PhotoFinish™ LIVE.
4) Reserve for marketing: 10%
Finally, the remaining 10% of Derby will be allocated towards marketing incentives – with the goal of making onboarding attractive and sticky for new users primarily, as well as widening the funnel and attracting new eyeballs to the project.

The new Racing Incentives structure will be visible in the Season 6 schedule. Make sure you take a close look at those purses and see you on the other side.

You got the juice now.

– Fib/TT
PS, the new schedule is actually built and visible for Season 6. If you'd like an easter egg, go to the /races page, and hit the '3' key on your keyboard (for Third Time!) 10 times. This will make a dropdown appear in the bottom left corner, allowing you to go day by day through the schedule.