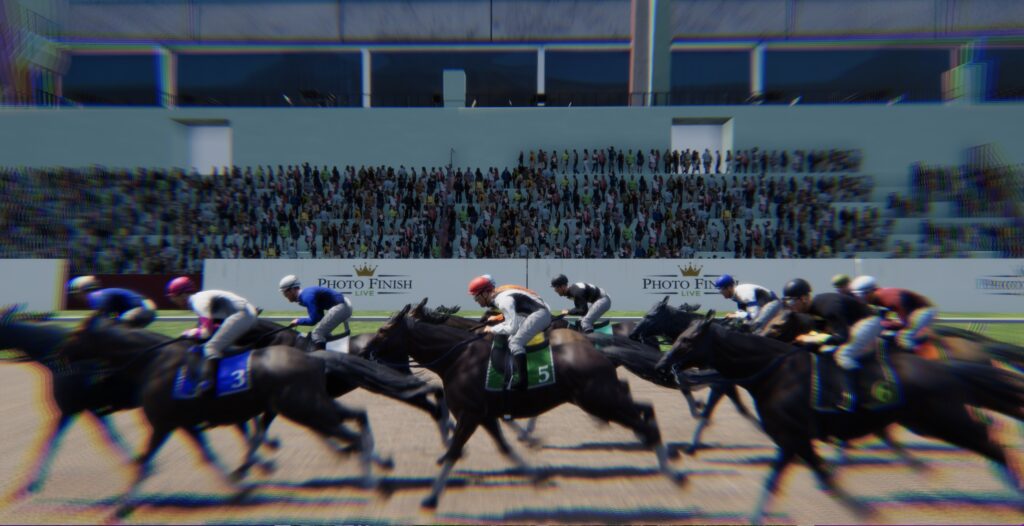 The jockeys have been given a good 48 hours to enjoy the Jockey Club and the PFL racehorses have plenty of apples to hold them over while the grounds crew preps the field for a historic week.
Ladies and gentlemen, welcome Beta 3 week.
We've got lots to cover after another exciting weekend of season-ending races, and even more to chat about what's coming this week, so let's get into it.
Beta 3 Week
Happy Beta 3 week to those who celebrate! 
The real money-only era of Photo Finish™ LIVE Beta kicks off this week following a period of platform maintenance. Expect constant updates from our team in the Community Blog, on Twitter, and in Discord detailing the timing of all the action and what to expect when the Beta 3 switch gets flipped.
Our bodies are ready.
Magic Eden Twitter Spaces
The MVP Society, mints live on the Magic Eden Launchpad this Tuesday, February 28. In anticipation of the fun, Magic Eden hosted the CEO and Founder of Third Time Games, Ian Cummings, for a chat about what MVPs are all about, and of course, why PFL is the cornerstone of it all.
If you missed Cummings appearance on Magic Eden's Twitter Spaces, you may want to listen to the entire thing to pick up all that alpha he dropped.  
Third Time Derby Champion: Deep Three | Pocono Racing
The run of new names appearing at the top of the Third Time Derby podium came to an end on Saturday night, as Deep Three from the powerhouse Pocono Racing snatched the crown.
We're not sure we've ever seen a Derby go double-digit wide toward the end with a handful of horses neck-and-neck for the win! What another absolutely perfect example of how many stables can get into the PFL action and compete right away for the top prizes. 
Congrats, Pocono! See your beasts in Beta 3. 
Crown Prep Sprint Series Scorecard
If you thought just because Beta 3 was on deck the PFL community would put their feet up for a weekend and leave the horses in the barn, well, you weren't thinking at all.
This community is just built differently, and proof of that fact is in a jam-packed Beta 2 Crown Prep farewell that featured a maximum of 20 horses in 10 of the 12 races.
If we're having this much fun now, wait until things get a little spicer next week. 
Check out the full results from this week's season-ending slate.