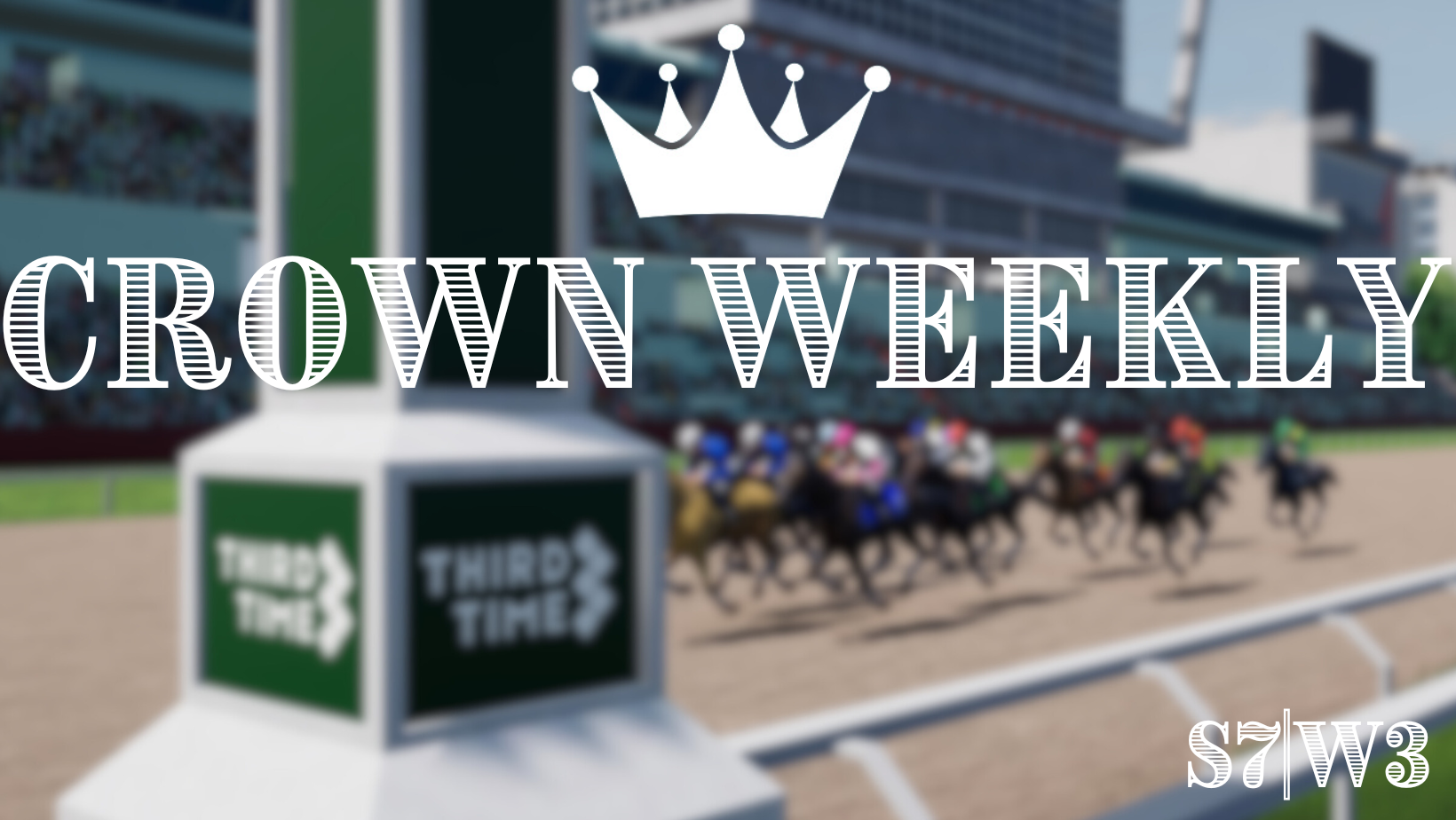 We've reached the mid-way point of Season 7, a season that thus far has featured so much but still has the best yet to come.
From increased racing and wagering juice to rising sales and news coverage, while many watch floors, Photo Finish™ is searching for a ceiling, with no sign yet.
Let's take a look back at Week 2 of Season 7.
JUST DROPPED: @solana Mega Issue ☀️, aka The Longest Newsletter in @ournetwork__ History 💥💥

Read Here → 🔗https://t.co/IiIlrTmtSZ pic.twitter.com/JeFGf42aoQ

— OurNetwork 🔍 (@ournetwork__) October 6, 2023
Photo Finish™ Featured in Our Network Mega Issue
Photo Finish™ was recently featured in the OurNetwork Mega Issue newsletter as one of 23 Solana teams building an industry-leading product. 
The entry mentions that Photo Finish™ LIVE players had purchased $2.64 million in racehorses and nominated $2.44 million in race entry fees as of its publishing. It also provided readers with an abbreviated elevator pitch look at the tokenomics system we've all come to adore and the game's rapid overall growth.
What an honor to be included in this detailed data-focused breakdown of some of Solana's best.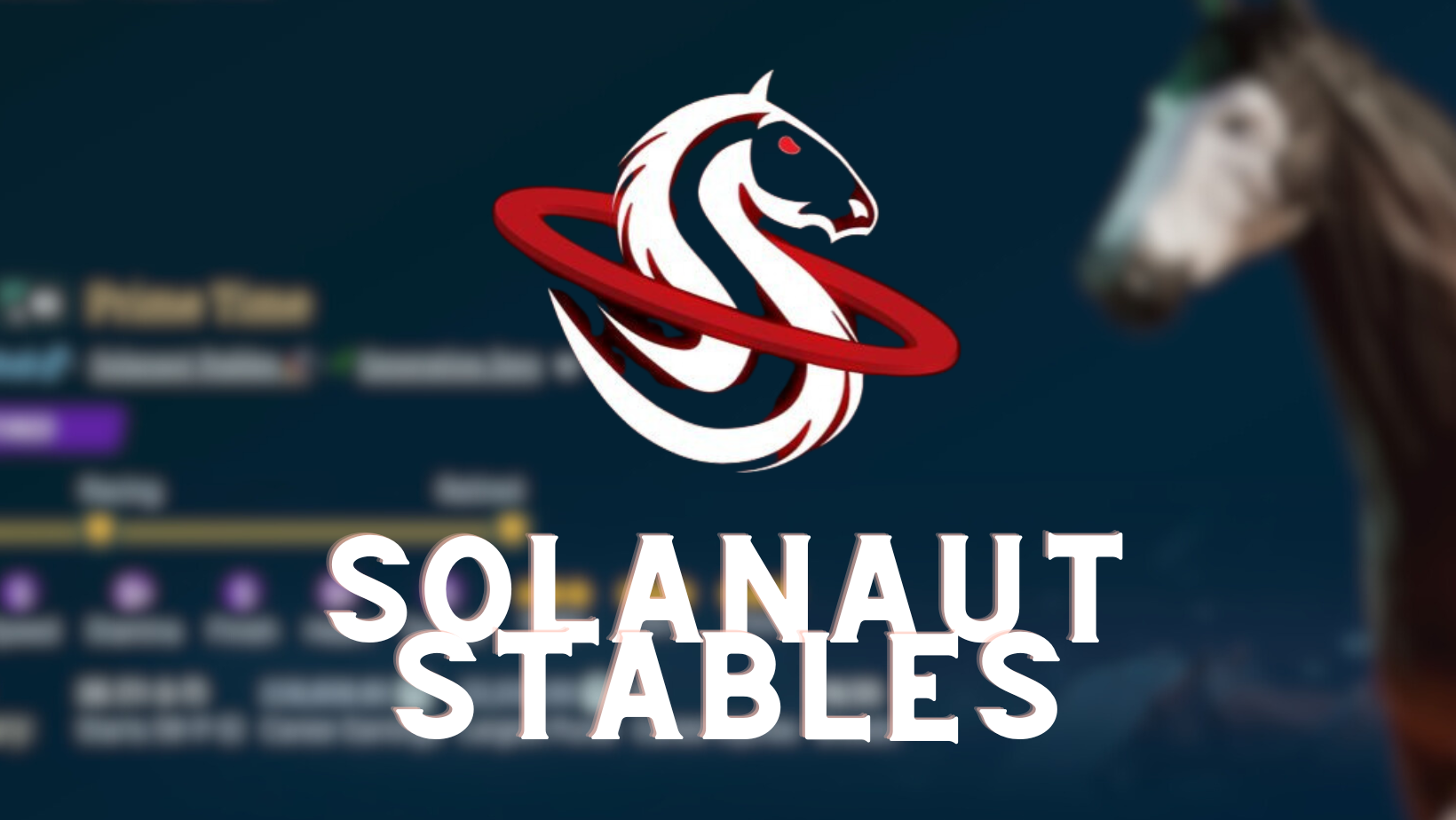 Solanaut Stables Nears $150,000 in Breeding Fees
Whenever a Photo Finish™ player makes news, we want to ensure the world hears about it. And we feel confident that Solanaut Stables securing a $144,000 breeding fee bag this early into PFL history is damn sure newsworthy.
If you missed our community blog featuring an interview with the ultimate Photo Finish™ breeding boss, Solanaut, give it a read. It's the alpha.
Pop Quiz:

A Photo Finish™ LIVE racehorse named La Fantasma just sold for:

A) 1,000,000 $DERBY
B) 7.7 ETH
C) 545 SOL
D) $12,500
E) All of the Above are True ✅

Congrats to the buyer and seller! https://t.co/RWkHsXQsbp

— Photo Finish™ LIVE 🌹 🐎 Virtual Horse Racing (@photofinishgame) October 5, 2023
Featured Racehorse Sale
At least a handful of times a week, there are racehorse sales that pop up in the sales-bot channel in Discord that turn us all into the blinking meme guy. But this week, one had us rubbing our eyes to ensure it was real.
Wolaf Farms let go of his high-quality S Filly, La Fantasma, for a cool 1,000,000 $DERBY. That's right – $12,500 United States of America dollars. 
Congrats to 360WIN on the extraordinary purchase, and the overall behemoth of a stable they have put together.
Surpassed my 500th win and 4M in $DERBY earnings recently. Love this game.@photofinishgame pic.twitter.com/2e6xK7Avd4

— 🌹 La Jolla Farms Stables – MW (@Stinky84190490) October 8, 2023
Stable Milestones 
La Jolla Farms surpassed two incredible racing milestones over the weekend — 500 career wins, and 4 million in $DERBY earnings.
Both of those feats would be noteworthy in their own right, but they adequately put into focus how dominant La Jolla has been on the tracks.
Congrats to La Jolla on a dominant first few seasons!
ICYMI: 😈 Up Only After Dark 200K

🏇🏽 200K Claimer
💰 $800 Total Purse
💰 $220 Horse Pick Pool
👑 355 $CROWN Gift

🎙️ @MoKnowz x @jimcrispy69
⏪ Full replay below 🤝 https://t.co/rfIvXuOJEa pic.twitter.com/K8Nky4hWHv

— Photo Finish™ LIVE 🌹 🐎 Virtual Horse Racing (@photofinishgame) October 6, 2023
After Dark: Mo and Fib
The twice-a-week After Dark series continues its upward trend, with more and more stables vying for the juiced purses and getting involved in the horse pick action.
As has been the case, this past week featured Dough Boy throwing it down on Tuesday night for some wagering-intensive commentary, followed by the grand finale Thursday night edition starring everyone's favorite race caller, Mo Knowz, and Community Manager Fib.
If you missed any of the action and can't get enough of the PFL Primetime, go back and soak in the replay before his week's races.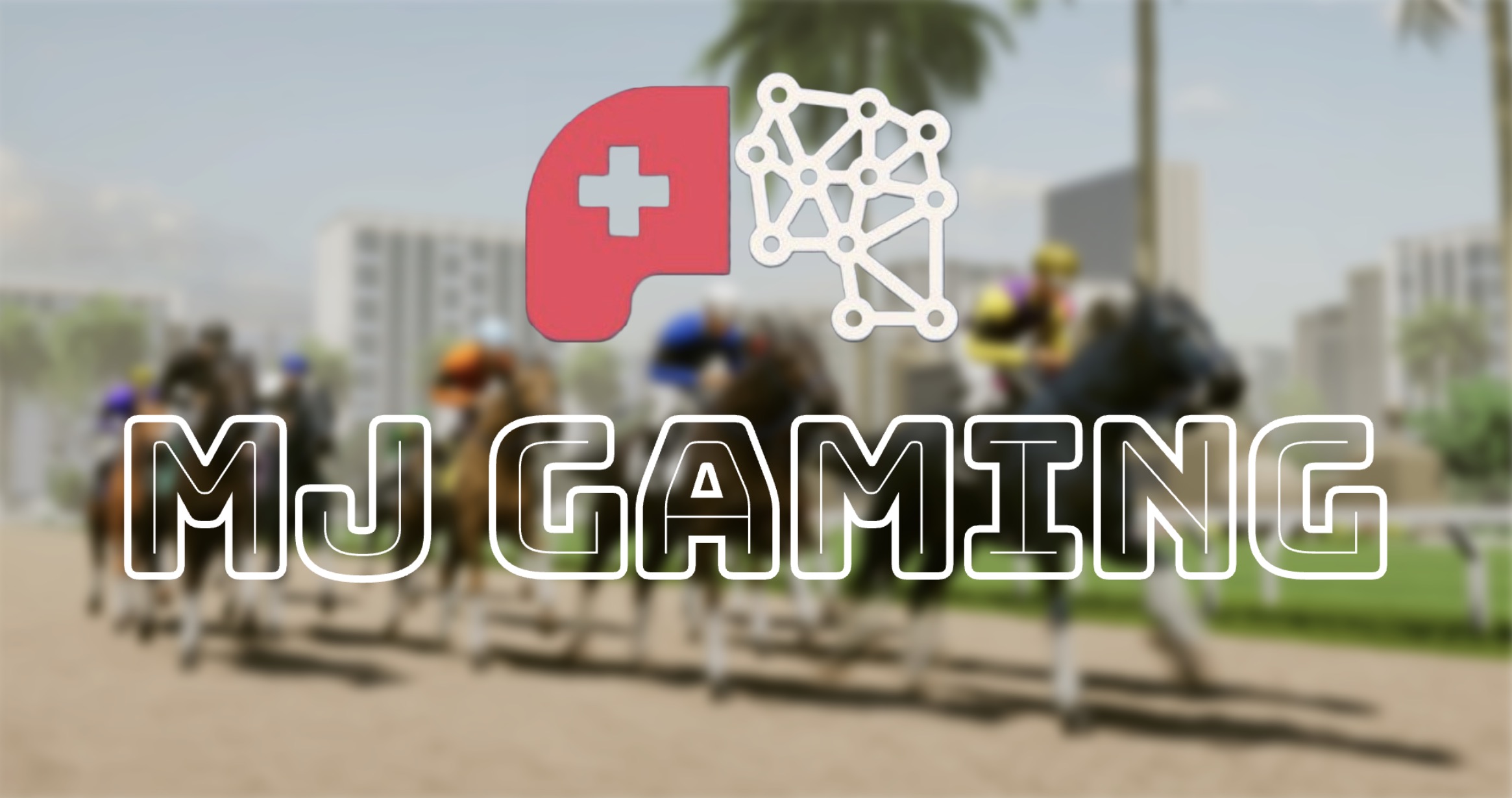 If you're new to Photo Finish™ and wondering where is the best place to start diving into the analytical side of the game, look no further than MJ Gaming, which offers both third-party tools and content that gives fellow players an added edge.
This week, MJ's 'Across the Board' focused on how track preferences impact performances, a vital part of the gameplay, and what makes Photo Finish™ so realistic.
If you missed this week's edition of 'Across the Board,' catch the replay here.
⛵️ $2,000 Harbor Classic

🏆 Michael Collins @Gapdata_pfl ➡️ $940
🥈 Last Cares @BigBrainStables ➡️ $440
🥉 Kan Kan Pork Chop ➡️ @PoconoRacing $320

🆓 Entry Major Races. Big Prizes. Every Saturday.

🔗 Join: https://t.co/CtpCR4OUGb pic.twitter.com/VggIKhco2U

— Photo Finish™ LIVE 🌹 🐎 Virtual Horse Racing (@photofinishgame) October 8, 2023
Harbor Classic
The Saturday Carnival went off with a bang, with the grand finale, the $2,000 Harbor Classic, kicking out of the gates at 7 p.m. Early indications were Pocono Racing's horse Kan Kan Pork Chop would be the favorite to take down the race, but in the end, Michael Collins from the Gap Data boys dominated on its way to the $940 payday.
Congrats to everyone who clinched a spot in the free entry race and everyone who took home a share of the $2,000 up for grabs.