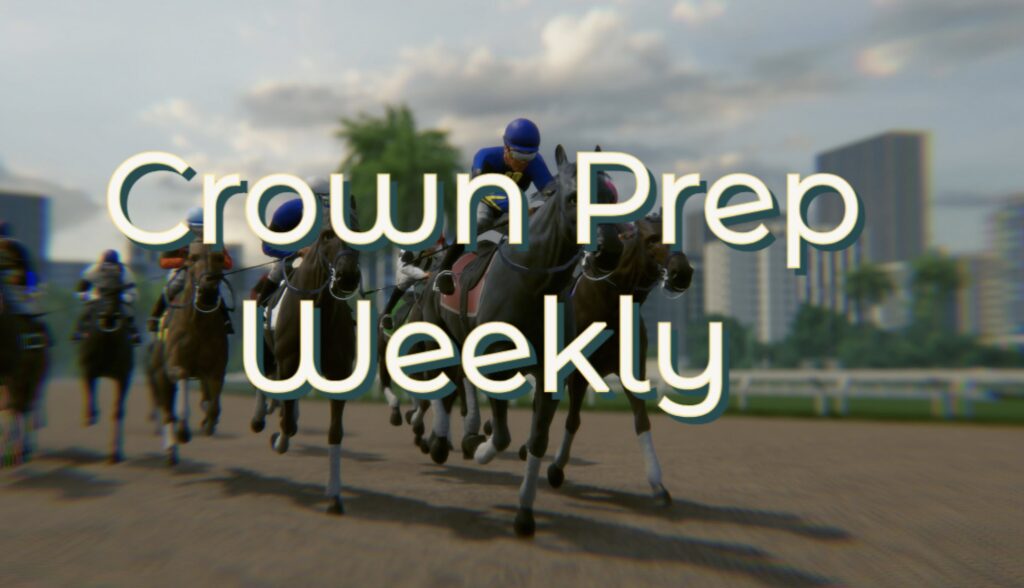 The best of the best battled it out this weekend as Season 5 at Photo Finish™ LIVE came to a conclusion on Saturday afternoon with the running of the Crown Prep Sprint Series.
Twelve races. Twelve winners. A piece of history for each stable to take home as they claim their spot in virtual horse racing lore.
Big things are planned in 2023 for the Crown Prep series, and each week you'll find a full recap of the action right here in the Third Time Games community blog.
Let's dive into the boxscore and see which stables earned the right to name next week's Crown Prep races.

Win: Lucky Lucy | Place: James Jamerson | Show: M0lly Pitcher
Win: Baja | Place: Dorado | Show: W1lliam Travis
Baja came out fast and finished strong in a near wire-to-wire victory in Race 2 of this week's Crown Prep Sprint Series.
The horse owned by Miami Nation showed off elite stamina by holding back a crowd of horses that continually put on pressure. The results aren't surprising, as the victory was the 21st in a long storied career by the five-year-old stallion.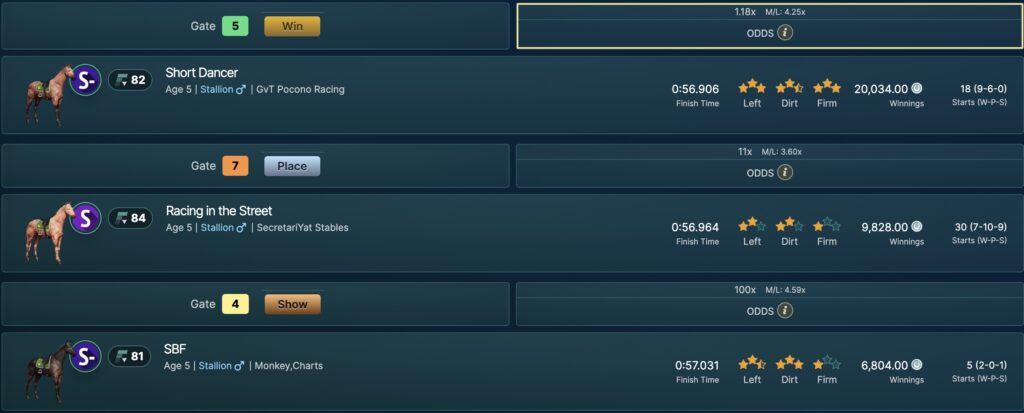 Win: Short Dancer | Place: Racing in the Street | Show: SBF
Win: Perlino | Place: Aston Martin | Show: Nightcrawler
Win: Run Amok | Place: Mightiest Mouse | Show: Steady Lads
Arguably the Crown Prep Sprint Series race of the week, Race 5 featured Run Amok and Mightiest Mouse putting on a show that fittingly came down to a photo finish.
Run Amok started the 8-furlong race as a massive favorite and showed why in the process of notching its 12th all-time race.
Congrats, Wolaf The Bandito!

Win: Crown Maxi | Place: Mother Alaska | Show: Kenai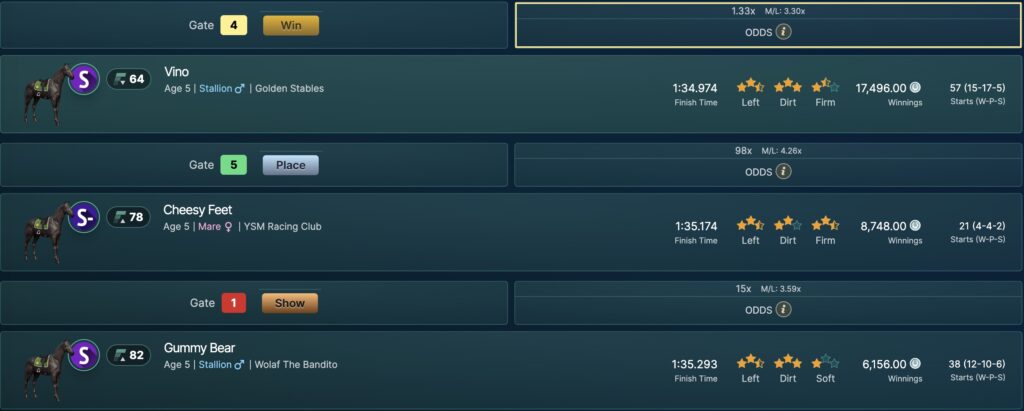 Win: Vino | Place: Cheesy Feet | Show: Gummy Bear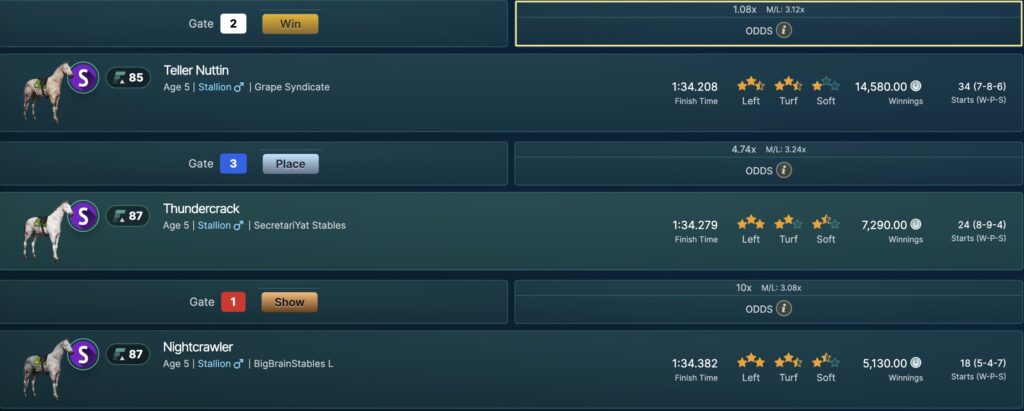 Win: Teller Nuttin | Place: Thundercrack | Show: Nightcrawler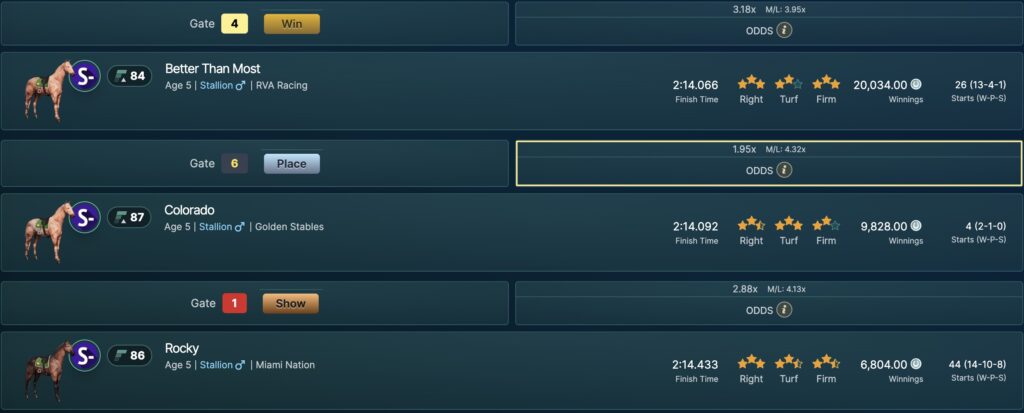 Win: Better Than Most | Place: Colorado | Show: Rocky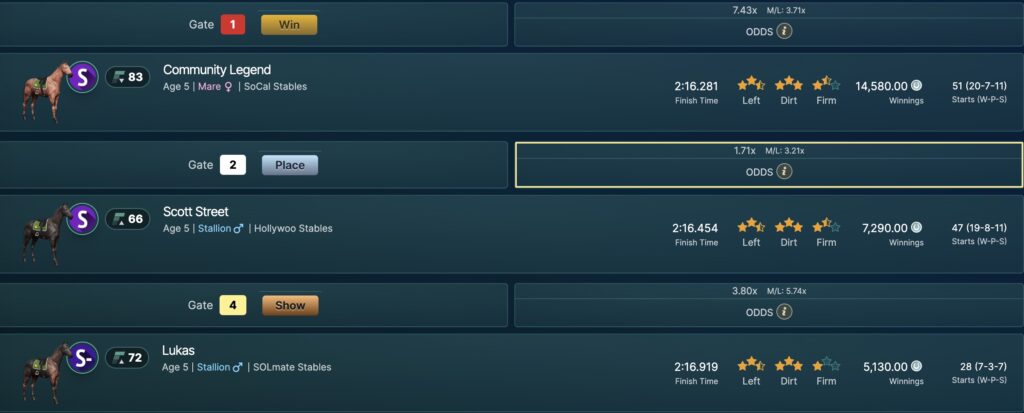 Win: Community Legend | Place: Scott Street |Show: Lukas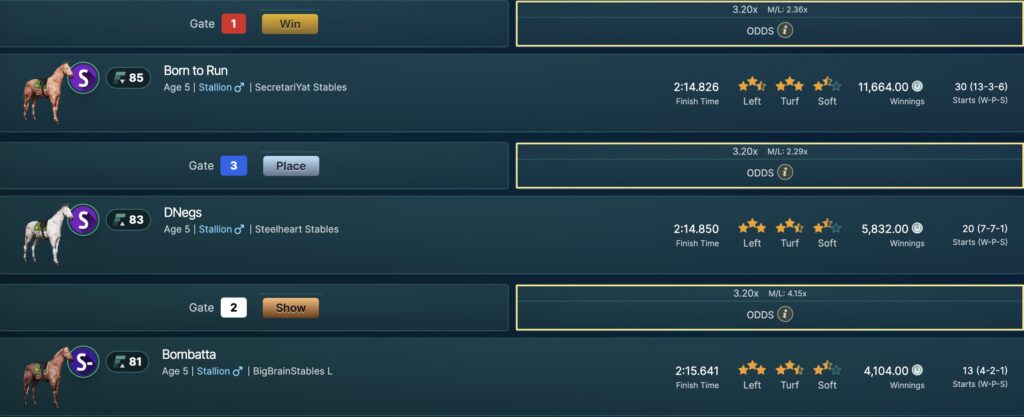 Win: Born to Run | Place: DNegs | Show: Bombatta