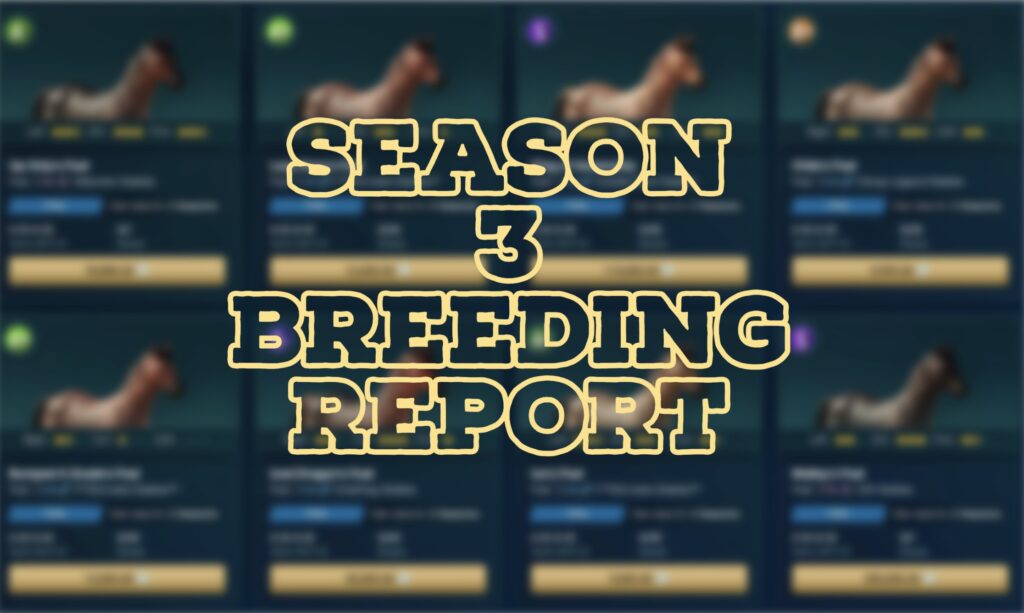 Welcome to the Season 3 Breeding Report, a high-level overview of the first-ever Photo Finish™ LIVE breeding season. 
Future breeding windows will always bring excitement, but there will forever be something inherently special about the first-ever opportunity players had to bring new foals into the game.
Ahead of preparations being made for Season 4's breeding window that opens on July 24, we thought it would be a good idea to dive into some of the data behind those first-ever meticulously crafted foals that will soon be stepping onto the tracks to etch their names in Photo Finish™ lore. 
The Next Generation
The future of Photo Finish™ LIVE is here!
Well, sort of. In two seasons, these newly-birthed foals will be of racing age and ready to compete for the highest purses and prestige PFL has to offer, including a spot in the Virtual Kentucky Derby. 
In total, 1,302 foals were born in Season 3. Beginning with Season 6, these foals will be of racing age.
Of the 1,302 foals bred during Season 3, 643 were colts, and 659 were fillies.  
Watching these foals grow up, race, retire, and breed themselves, will be the next evolution of a game built to last.
Welcome to Retirement
Part of what sets Photo Finish™ LIVE apart from other Web3 games is its commitment to sticking as-close-as-possible to what has made its real-life counterpart so successful, for so long.
In the horse racing world, that means horses don't race forever and those horses that stable owners choose to breed are retired from the racetracks.
The first true test of whether players would be willing to send their best racers off into retirement, to breed for seasons to come, was in Season 3, and the answer was clear: Players understood the assignment.
With an eye to the future, many players chose to retire horses and send them into the breeding barn with the mission of igniting the future of the Photo Finish™ ecosystem. 
In total: 1311 fillies and 333 colts retired in Season 3. That's 1644 horses that are now purely focused on populating the Photo Finish™ LIVE ecosystem for years to come.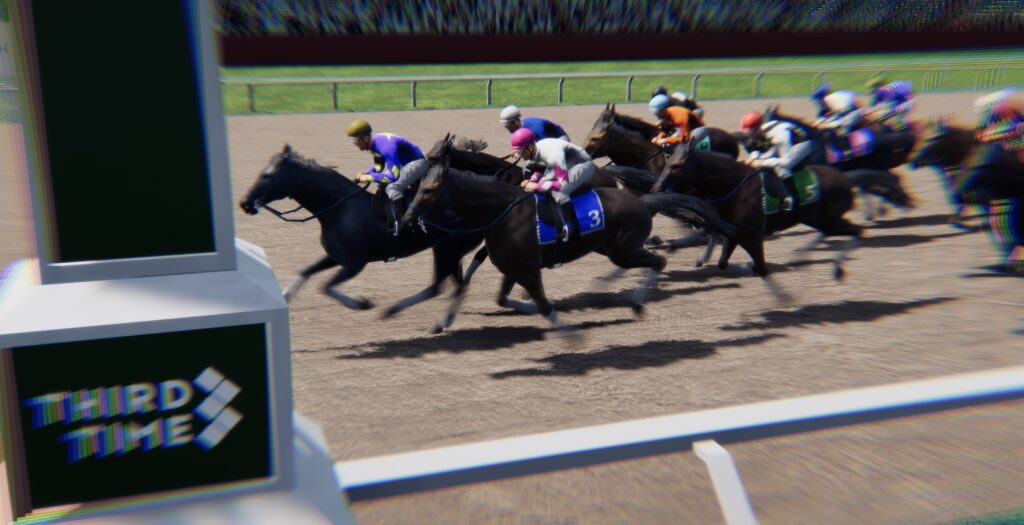 Grade Distribution of Foals
For those of you keeping score at home, a combined total of just under 800 of the 1,302 total foals born during Season 3 were of the Grade A+, A, or A- variety.  We also saw quite a few new S-grade horses join the show. 
Below is the Grade breakdown of the horses born during the Season 3 breeding window.
A+: 346 horses 

A: 315 horses 

S-: 277 horses 

S: 142 horses 

A-: 133 horses 

S+: 20 horses 

B+: 52 horses 

B: 14 horses 

B-: 3 horses
By the Numbers: Archetypes Bred
When it comes down to it, breeding season is all about archetypes. Matching colts and fillies in search of a particular set of skills a foal is a game within the game, and the Season 3 breeding window was the first run in turning theories into results. 
Below is a look at the number of foals bred in each archetype, including the first-ever LTF horses Photo Finish™ has ever seen. 
RDF: 261 
RTF: 228 
LDS: 200 
LDF: 196 
RTS: 172 
LTS: 145 
RDS: 71
 LTF: 29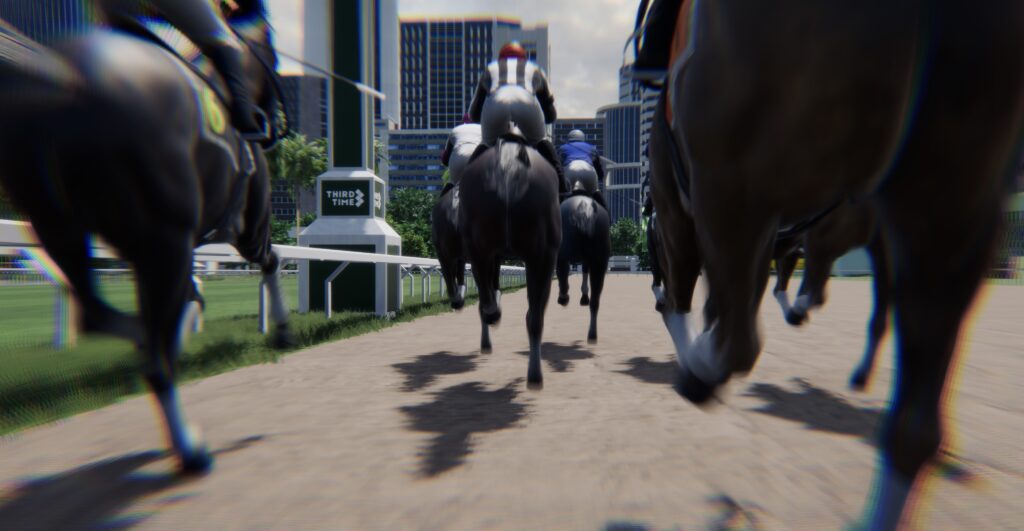 Mr. Popular
During the Season 3 breeding window, 149 studs utilized covers. Of those studs, four (4) horses successfully utilized their entire allotment of 35 breeds for the season.
Drum roll, please! 
The four studs that utilized all 35 breeds during Season 3's breeding window were: 
Shaun E Bear: Average Fee 10,000 DERBY

Born to Run: Average Fee 5,250 DERBY

Lord Strange: Average Fee 4,000 DERBY

Fat Bastard: Average Fee 4,000 DERBY
Exclusive Breeds
Sometimes, less is more, literally.
While some players strategically set their stud fees lower to fill more breeds, others went in the opposite direction, collecting a higher fee in return for fewer breeds being released into the ecosystem. 
Below are the  Top 5 Non-Self Dealing Studs based on Breeding Fees in Season 3: 
Primetime: 600,000 DERBY (4 covers) 

Walter White: 462,000 DERBY (12 covers)

Shaun E Bear: 350,000 DERBY (35 covers)

Ace King: 300,000 DERBY (12 covers)

Doc Holliday: 288,000 (9 covers)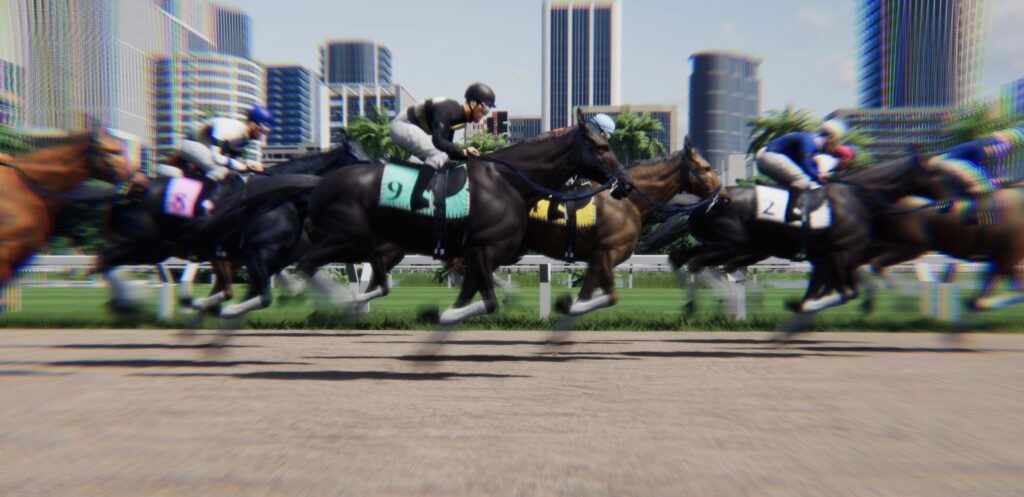 Breeding Fees Round-Up
Season 3's breeding window was certainly a feeling-out process, as players were for the first time able to implement strategies they'd been planning to utilize for months. 
Simply judging by the breeding fees paid during Season 3's window, many paths were taken. It will certainly be interesting to watch the results play out in the coming seasons once the foals reach juvenile age. 
Below is a comprehensive breakdown of breeding fees paid during Season 3: 
Total breeding fees were paid: $149,021.82 (11.92M DERBY)

$91,511.67 in non-self-dealing sales of breeding rights (7.32M DERBY)

$57, 510.15 (4.6M DERBY) in "self-dealing" stud sales
A reminder — Season 4's breeding window is just around the corner! With another round of breeding comes another opportunity to add to the Photo Finish™ ecosystem, delve deeper into strategies, and utilize information gained from previous rounds of breeding.
Want to learn more about how Photo Finish™ LIVE breeding works? Check out the Breeding Primer posted in the community blog.