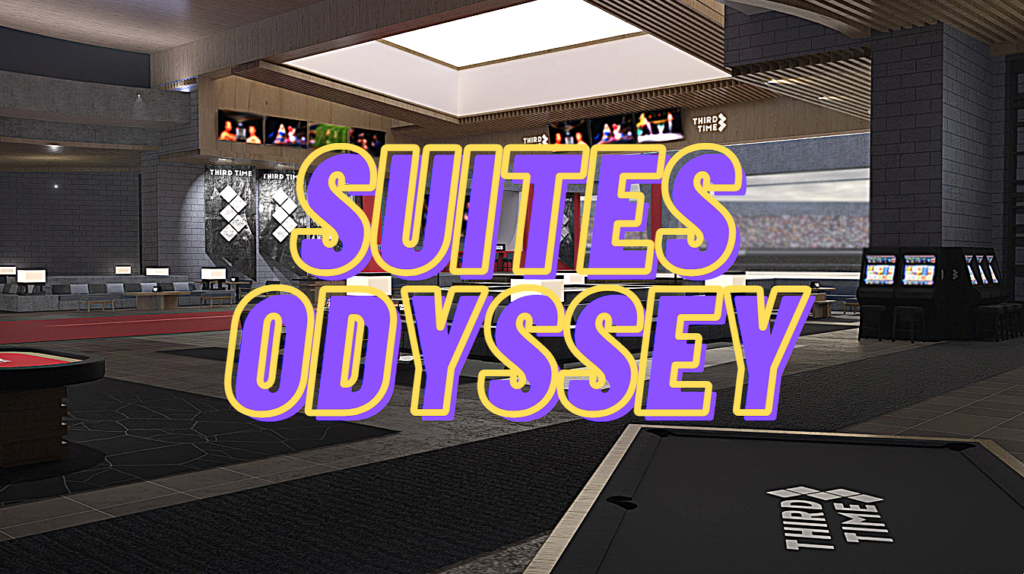 Suitizens, it's time for a VERY SPECIAL developer update – we are going to begin a new series here which will address MANY questions people have about the project… where we are and where we've been followed by the most important aspect, WHERE WE ARE GOING.
Where are we going, friend? What's HAPPENING?!?!
In a word, Valhalla.
But let's not get ahead of ourselves.
Starting off by tracing through some Suites history… After a resoundingly successful mint and hype campaign on January 16, 2022, we began actualizing the development of The Suites themselves.
Within only 3 months of development, we delivered on some of the MAJOR initial features we advertised (screen sharing/streaming, integrated custom avatars, chat interface etc.), we were ready to test our product LIVE in our first CLOSED beta. The date? Mar 3, 2022.
Fast forward a few months, in which we released an ambitious roadmap and information on the success of our fundraising round, our doors OPENED – yes, OPEN BETA was upon us and FINALLY everyone could enter their Suites as they'd been inquiring about for months and months… that was April 29th.
So… we built the minimum viable product out, a product that looked and controlled as well as (if not far better) than any other crypto-based metaverse projects, in around 4.5 months of development time (while other products required far longer to even materialize).
Not only that, we drummed up a ton of hype in our mint, drew a ton of attention to ourselves through our roadmap push strategy and the opening of our doors… and after all of that noise, how many people actually USED their Suites on a regular basis?
The answer is far less than we expected, and all of our hard work certainly was not reflected in our floor price – WITH development landmarks being met at a wild pace, time after time.
We QUICKLY realized we had been presented with a very valuable lesson – one that we certainly would use going forward.
What was that lesson? Know your audience.
Now, one other thing happened near the end of April that we will dive into presently – the major leg down into the depths of the SOL price range we live in now and the gradual fading of the "metaverse" narrative.
First note the overall Magic Eden NFT volume within the last 6 months:
Then, the floor price on Suites and our most oft-compared to SOL metaverse, Portals: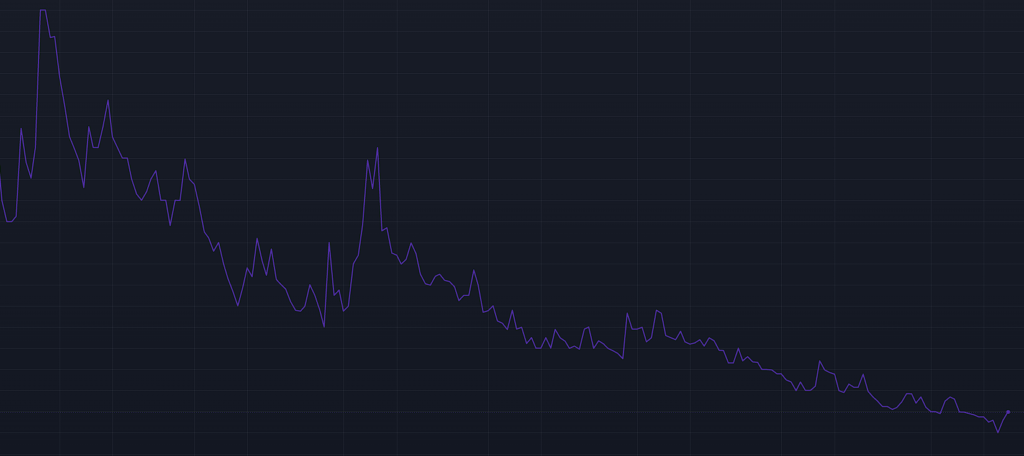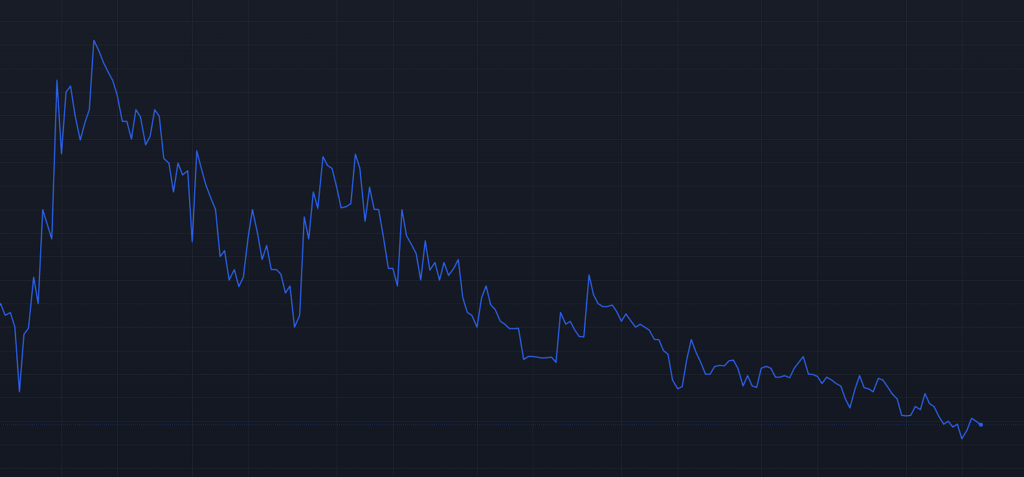 See a trend? Yes, the bottom basically fell out of the crypto AND NFT markets starting in late April/May and reaching a brutal local bottom by June, with only a pittance of volume and liquidity left in the market to this day.
Last thing, let's do a google trends search on the word "metaverse".
Let's not mince words, all of us here have been fighting against the tide… for months now. What makes a splash in an untamed bull market barely makes a ripple in this GRIZZLY BEAR of a market.
And yet, WE and NUMEROUS entities we've talked to in the interim (and hopefully YOU) are still incredibly excited about this project – its potential, its reach, and what it means for the future of sports fans. We KNOW there is a market for what we're building – a massive one, and we also know that our experience positions us to leverage it better than ANYONE.
And of course, we have CONTINUED to build – we are simply in the business of crushing our enemies, dominating the market and doing things other teams couldn't dream of.
Market conditions DO NOT MATTER in the face of what we believe we can do here – they are transitory, and although we may have been able to better defend the floor price through a low-effort staking mechanism – we are aiming at something NOBODY has ever seen in this space, something untouched and revolutionary, and not just in the world of SOL.
So, taking into account where we've been and what we've learned, we have made a big shift to our development priorities – focusing on delivering MAX VALUE to our holders in the form of our token, an upcoming groundbreaking mint of 3D avatars, and of course – how we can utilize The Suites themselves to tie it all together.
So let's lay that out piece by piece… starting in the next episode of "A Suites Odyssey".
It's about to be Suites szn, it's about to be NFL szn… and we will be kicking everything up a notch in the coming weeks.
Keep the faith, we know the road has been long but your support fuels us, inspires us… And only those of true faith will ride with us…
in Valhalla.
Friends, stay cool out there.
– Fib Newton, Community Manager