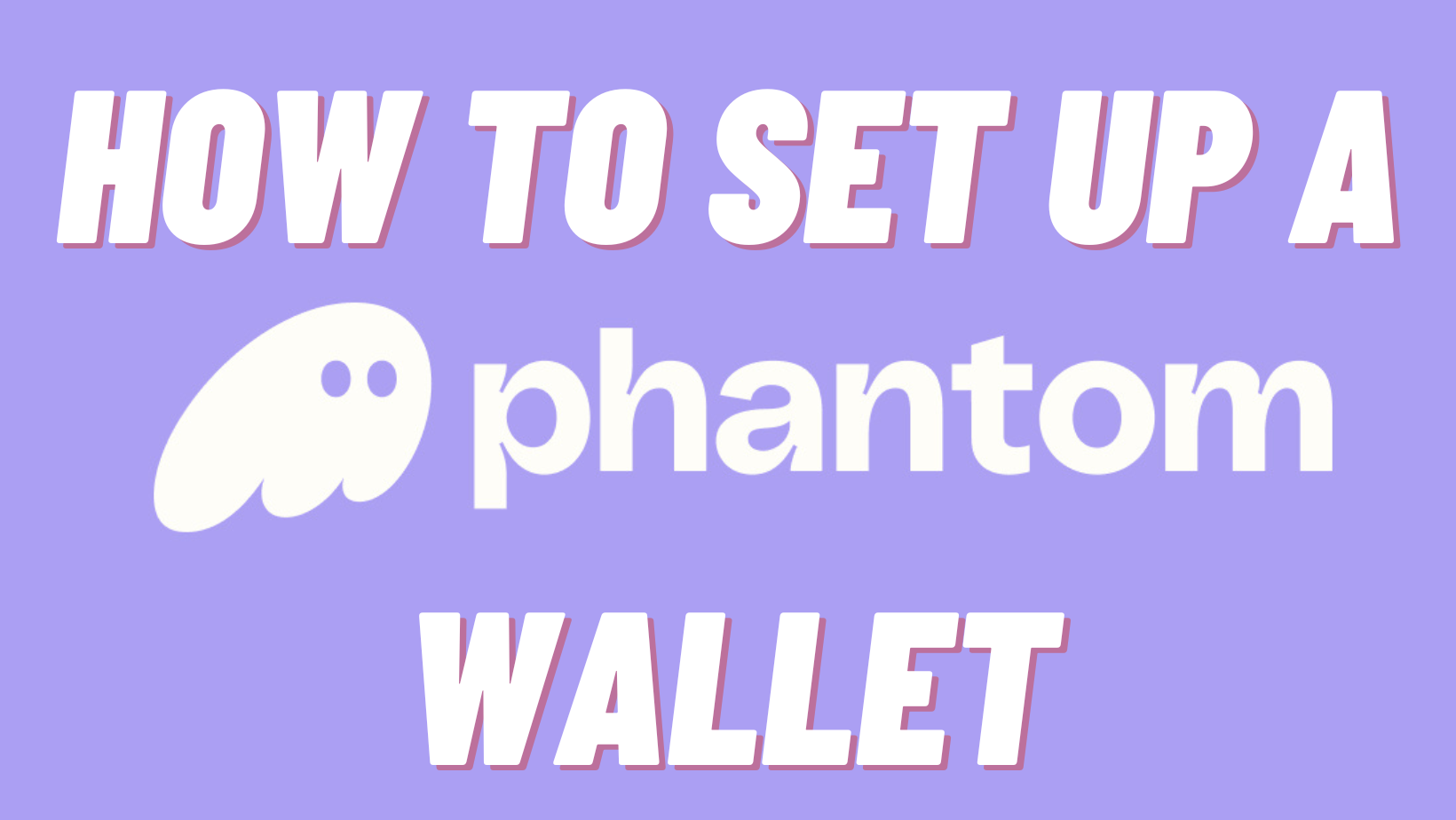 Play the Official Game of the Kentucky Derby, Photo Finish™ LIVE, and join thousands of players competing for real money. Click here to create an account and claim your FREE Trainer Horse!
Solana, a high-performance blockchain network known for its lightning-fast transaction speeds and low fees, has gained significant popularity in the Web3 space in recent months, meaning more and more are asking the question — what's the most often used Solana-compatible digital wallet?
That answer is easy — Phantom, the ghost with the most.
If you're looking to join the Solana ecosystem and manage your SOL tokens and other Solana-based assets, you'll need a digital wallet. One of the most popular and user-friendly options is the Phantom wallet.
In this article, we'll guide you through creating a Phantom wallet and introduce you to its features. Then you'll be on your way to not only participating in the fastest-growing blockchain there is but also getting involved in Photo Finish™ LIVE, the Official Game of the Kentucky Derby.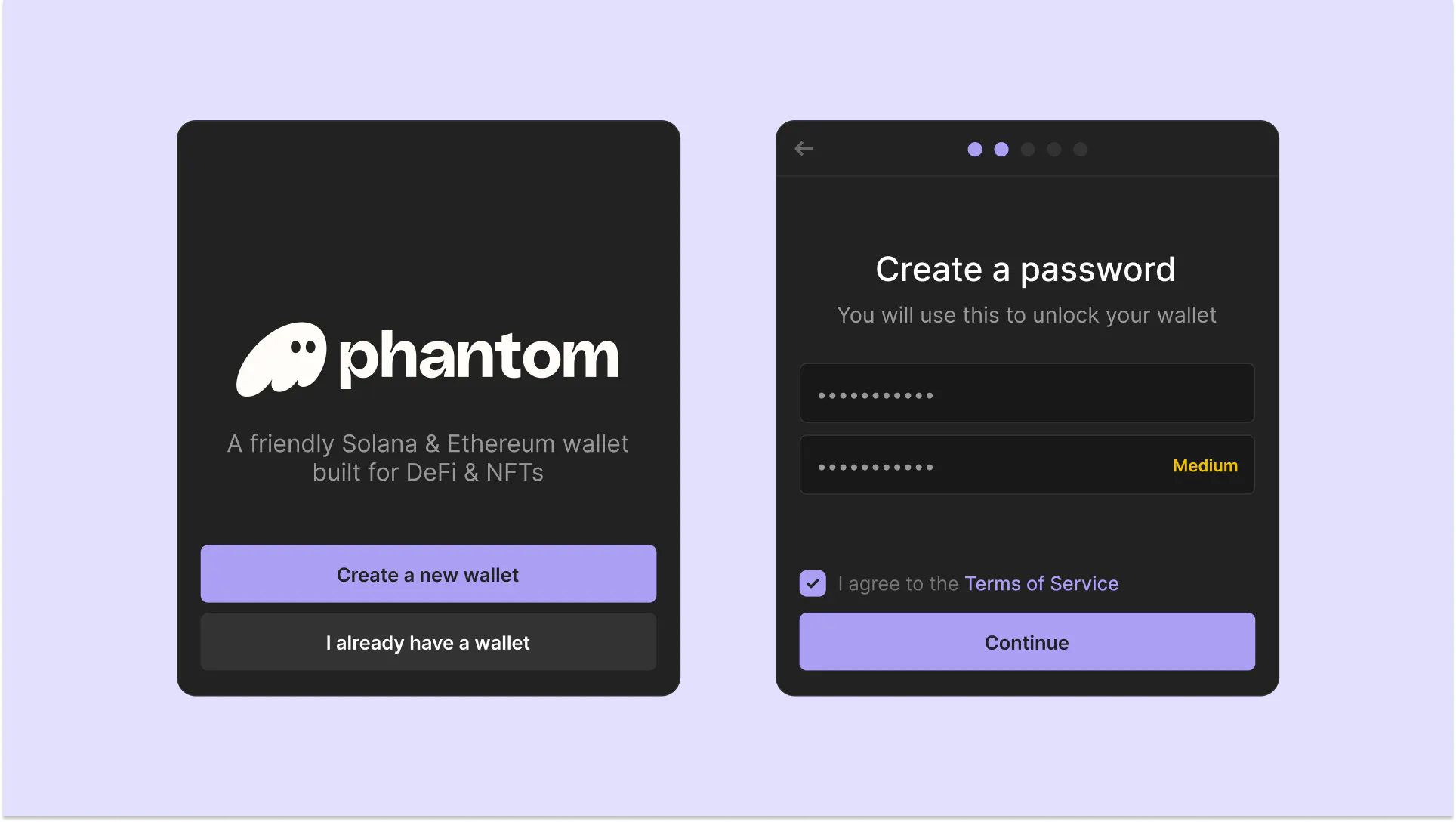 What is the Phantom Wallet?
Phantom is a non-custodial, browser-based wallet designed for the Solana blockchain. It's similar to MetaMask for Ethereum and provides a secure and user-friendly way to store, send, receive, and manage Solana-based assets.
By creating a Phantom wallet, you gain access to the Solana DeFi ecosystem, enabling you to participate in decentralized applications, trade tokens, and interact with the broader Solana community.
Begin your journey into the world of Phantom by setting up the browser extension.
Head to the Download Page: To get started, navigate to https://phantom.app/download. Choose the version that corresponds to your browser type.
Install the Phantom Extension: Follow the installation instructions provided by your browser's extension store to integrate Phantom into your browsing experience seamlessly. Once installed, a new tab will open, revealing the Phantom app.
Crafting a Fresh Wallet: If you're a new user, opt for "Create New Wallet" and establish a robust password. For those with existing wallets, select "I already have a wallet" and input your seed phrase to regain access.
Safeguard Your Seed Phrase: Following password setup, a Secret Recovery Phrase will be generated. Keep this phrase stored securely, ensuring it never falls into the wrong hands.
Continue with the Onboarding: Click "Continue" to proceed with the onboarding process. Here, you'll receive handy keyboard shortcuts for quick navigation within the Phantom app. Click "Continue" to reach the final step.
Pin the Phantom Extension: Locate the Phantom icon in your browser's toolbar, typically at the upper right-hand corner. If it's not immediately visible, look for a "puzzle piece" icon and click it to access a list of installed extensions. Find Phantom and click the "pin icon" to keep it easily accessible for the future.
Setting Up the Phantom Mobile App
For those on mobile devices, the Phantom app provides a similar but uniquely tailored setup process.
Visit the Download Page: https://phantom.app/download from your mobile device and choose the appropriate app marketplace corresponding to your device type (iOS or Android).
Install the Phantom Application: Upon selection, you'll be redirected to the Phantom app in your device's app store. Follow the store's instructions to download and install the app.
Open the Phantom App: After successful installation, launch the app on your mobile device. You'll be greeted with the Phantom onboarding screen to initiate the setup of a new wallet.
Creating a Fresh Wallet: If you're a first-time user, select "Create a New Wallet" and consider enabling device authentication (the steps may vary depending on your device type) to add an extra layer of security. If you possess a wallet, choose "I already have a wallet" and enter your seed phrase to regain access to your assets.
Safeguard Your Seed Phrase: As with the browser extension setup, you'll receive a Secret Recovery Phrase for safekeeping. Ensure you store it securely, guarding it from unauthorized access.
Enable Notifications:(Optional) Within the Settings – Notifications section, you can enable instant updates regarding your wallet activity. Customize these notifications to suit your preferences.
Whether using the Phantom browser extension or the mobile app, you'll be well-equipped to navigate the Solana blockchain and make the most of its offerings while keeping your assets secure.