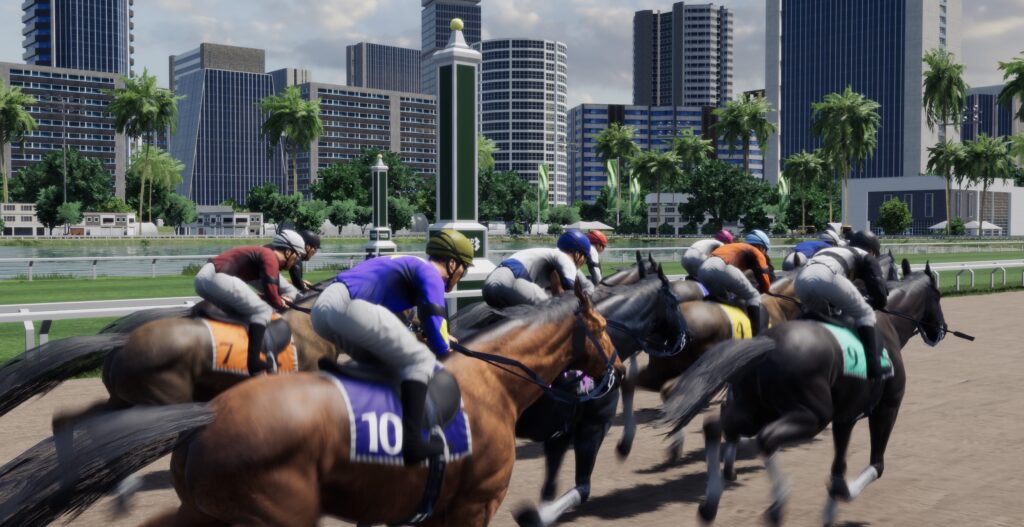 What's Inside
YSM Twitter Spaces: Inside Churchill Downs with CEO and Founder Ian Cummings.
Derby Diary: In-Depth look back at Churchill Downs straight from the team.
Mo Knowz TTT: Third Time Thursday with Community Manager Fib and friends
Third Time in the News: Churchill looks to Photo Finish™ to help draw the next generation of horse racing fans.
YSM Stables Spaces
What better way to start off your week than a Twitter Spaces hosted by one of the game's top stables? 
YSM and friends chatted much about the PFL state of play but also received a surprise guest appearance by Third Time CEO and Founder Ian Cummings about 90 minutes into the show.
From there, the show focused on Cummings musing on what took place at Churchill Downs, and what it means for the game moving forward.
If you missed the YSM Stables Twitter Spaces from last week it's most definitely one to get caught up on.
Derby Diary: Inside Churchill Downs
If you were left last weekend wishing you could have made it out to Churchill Downs to hang out with the Photo Finish™ LIVE team, we've got the next best thing – a detailed diary of all the shenanigans that took place throughout what was a hectic, yet rewarding, 48 hours. 
With the experience fresh in mind, Third Time CEO and Founder Ian Cummings provided the community a window into the Kentucky Derby experience via a wide-ranging community blog.
Mo Knowz Third Time Thursday's 
If it's a Thursday, it's a Third Time Thursday. That means resident race caller, Mo Knowz, must be streaming the night's biggest races live on his KICK channel. 
This week, Mo was joined by Community Manager Fib, Ba11ahazar, and Veve Drop. Fib dove into more memories made at Churchill last weekend, and what the team took from the experience that will help moving forward. 
If you missed the stream give it a watch! 
Third Time in the News: Churchill Looks to the Future with Photo Finish™
If you've read this far, you're probably sensing a theme, here – basking in the afterglow of a fun-filled weekend at Churchill Downs.
Third Time Games isn't alone in that respect, its media outlets and Churchill Downs themselves take a glance in the rear-view mirror.
In an interview with the media outlet BizBash, Churchill Downs's VP of Marketing and Partnerships, Casey Cook Ramage, gave Third Time Games and Photo Finish™ a clutch shoutout as being a key piece of the mega-horse racing player's forward-thinking approach to luring a new generation of horse racing fans.