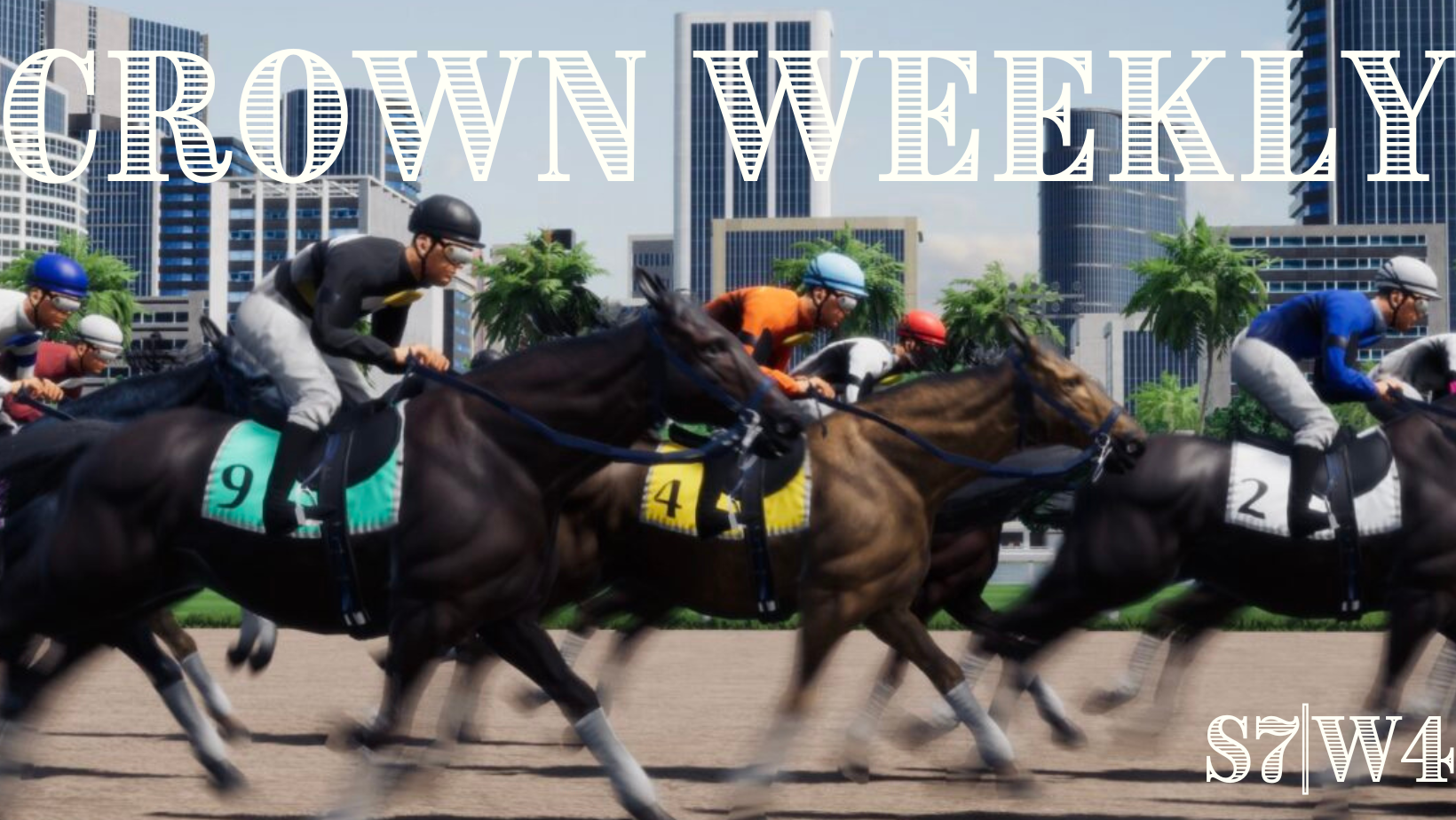 If Season 7 were a high-stakes Photo Finish™ LIVE race, we're officially headed down the final 200 meters as we enter the last week of the season and look ahead to a massive first week of Season 8 that will bring new breeding and staking windows.
As any stable owner will tell you, a lot can change in those final 200 meters, so let's take a glimpse back at the week that was at Photo Finish™ LIVE, and what's to come as we enter the grand finale of another successful, and eventful, month of competition.

Down For $CROWN
This is not financial advice, but we'd be remiss if we didn't point out the streets were talkin' about $CROWN this week, and the chatter was quite good.
Momentum is growing around the Photo Finish™ game's gold standard token as more people wrap their heads around just how important it is to the economy of one of the fastest-growing games in all of Web3. What was once just an idea is now a reality and word of mouth is spreading quickly that the new alpha is racing digital horses, not poking your digital wallet with a stick.
We're not here to tell you what to do. We'll leave that to others. We're just pointing out that others are saying things.
Need a refresher on how the utility token side of the Photo Finish™ economy works? Read the Real Money Racing deep dive here.
11 Updates You Need to Know
Third Time Games CEO and Founder Ian Cummings dropped in Discord this past week to detail many product updates, some business-related, some pleasure, concerning various topics and aspects of the game.
Building a game in front of an audience means communicating what's going on behind the stage, and nobody does a better job of keeping its community aware of what's going on behind the curtain than Third Time Games.
If it's happening, you'll know about it.
I totally missed joining the 100 Win Club! Love this game!! @photofinishgame 🏇☘️🥂🌹 pic.twitter.com/2hOyOKT43R

— Lacy (@ValkyrieRacer) October 15, 2023
Lacy Joins the 100 Club
Time flies when you're having fun. Sometimes, Photo Finish™ is so much fun you don't even realize you crossed the 100-win threshold.
You won't find a more critical part of the Photo Finish™ community nor someone who shines a more positive light on the game and sets an example for others.
Congratulations, Lacy! See you at 1000.
🏆 $2,000 Artemis Cup 🏆

👏 Congrats to 🏇🏽 Super Glue ➡️Hazy Hills Stables on taking down the 1st place ($940) purse!

🆓 Every Saturday night. $5,000 in free entry races.

🔗 Tag a friend. Tell them the guys that built @EAMaddenNFL made a horse game.https://t.co/CtpCR4OUGb pic.twitter.com/RdcFs39heT

— Photo Finish™ LIVE 🌹 🐎 Virtual Horse Racing (@photofinishgame) October 15, 2023
$2,000 Artemis Cup
There is a new champion in town; don't call them glue! It's SUPER Glue to you.
The culmination of Saturday's carnival of races, Hazy Hills extraordinary horse, Super Glue, took down the $940 first-place prize in this week's Aremis Cup.  According to Hazy Hills, Super Glue is now (18-7-1) through 30 races with a lifetime profit of ~$4,430 — not exactly what one would consider glue.
Congrats, Hazy Hills! You reign the Season 7 Artemis Cup champion of the virtual world!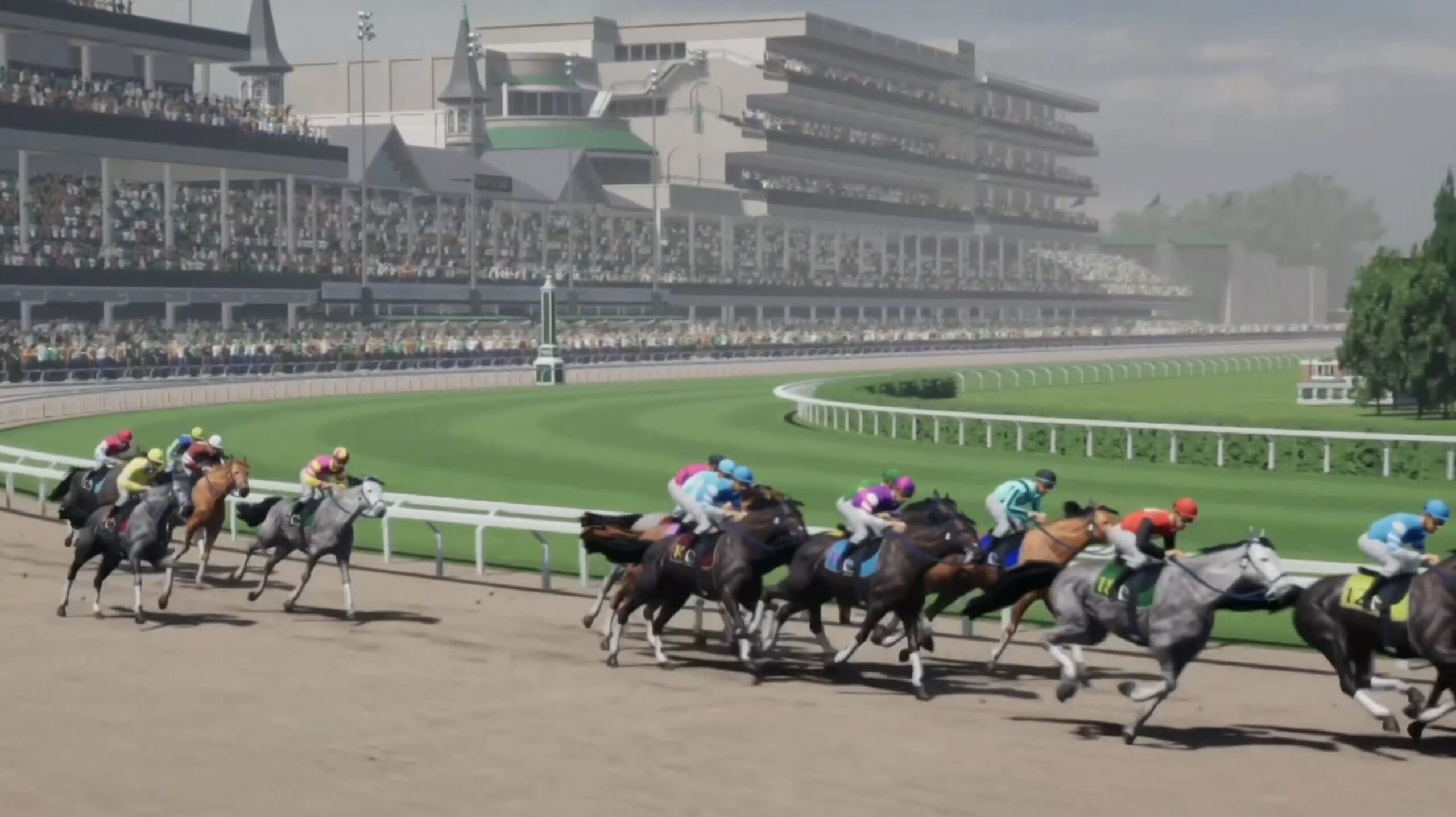 Virtual Kentucky Derby Week
It's once again that time of the season when champions are born, and the names of racehorses are etched in trophies forever — welcome to Virtual Kentucky Derby!
Tune in this weekend as the Third Time Games crew, friends, and special guests come together for another rousing rendition of the all-time biggest Web3-mainstream crossover gaming event.