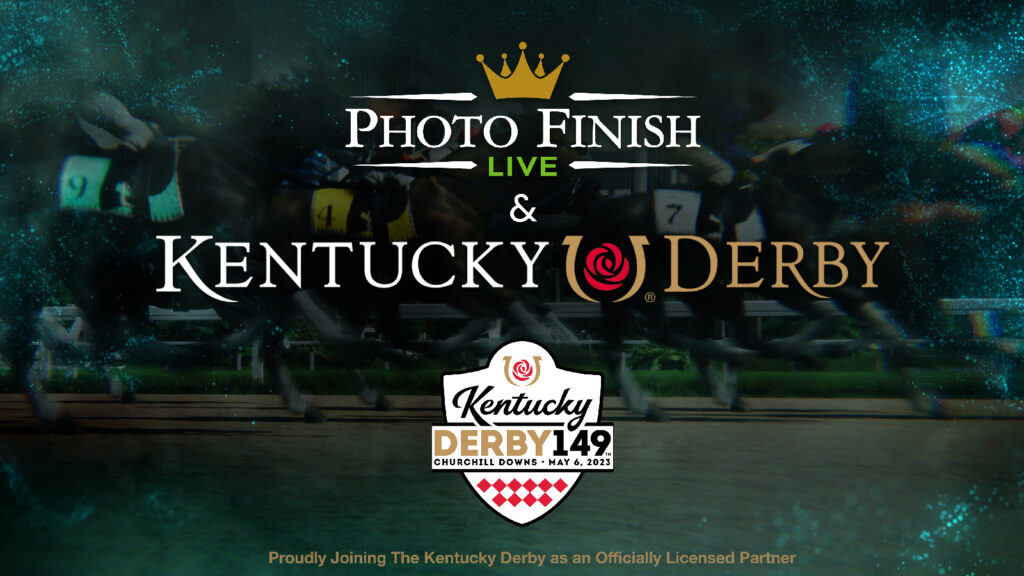 Third Time Games is thrilled to announce that Photo Finish™ LIVE has inked a multi-year partnership deal with Churchill Downs, becoming the official game of the Kentucky Derby! 
As part of this game-changing partnership, Third Time Games will collaborate with Churchill Downs on media outreach and targeted user acquisition campaigns to ensure that the world's most locked-in horse racing fans are introduced to the possibilities of Web3 and digital ownership through the thrilling virtual world of Photo Finish™ LIVE. 
Highlighted in this incredible partnership is an agreement with Churchill Downs that allows Photo Finish™ LIVE the rights to bridge a virtual-equivalent 'Road to the Roses' into our game, thus, for the first time ever, affording millions of horse racing fans a chance at calling themselves owners of a Kentucky Derby winning thoroughbred. 
The full details of the partnership and this ongoing leaderboard-based chase will be released soon, but for now, we're beyond excited to announce Photo Finish™ LIVE will be working with America's most iconic horse racing brand to bottle the excitement of the real Kentucky Derby and bring it into the virtual world. 
Photo Finish™ LIVE at the Kentucky Derby
In addition to all of this, we're also excited to announce that our agreement with Churchill Downs includes Photo Finish™ having a featured and branded tent on the Kentucky Derby grounds in the days prior to the race from May 5-6 where an estimated 70,000 horse racing fans will congregate for the country's biggest horse racing party.
Within this thrilling tailgate-like experience, Third Time Games team members will provide attendees an introduction to Churchill Downs' newest partner and an opportunity to cheer on Photo Finish™ LIVE racehorses running in live races on huge flat-screen monitors.
Our team will also ensure those interested are able to create their own stables and receive exclusive NFTs on-site via onboarding stations set up throughout our tent.
This is an opportunity not only for Photo Finish™ LIVE but also to bridge a huge chunk of real-life gamblers into the MVP Society, our next-level sports and gambling-centric social club.
We have partnered with Cupcake, an incredibly smooth NFT onboarding platform, to create exclusive NFT invitations extended to anyone who drops by our tent to enter the Society and matriculate amongst fellow high-class sports enthusiasts in a VIP social club.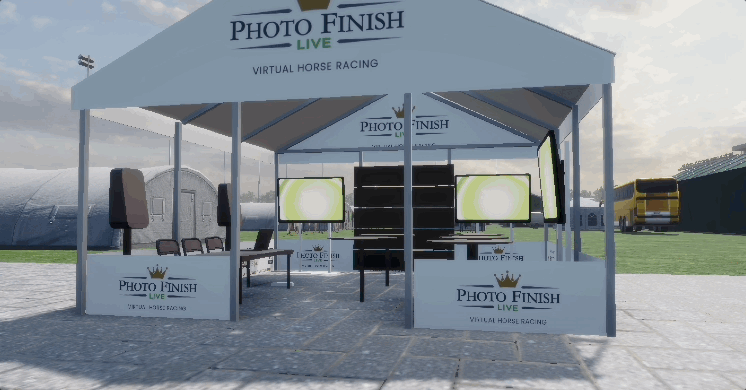 The Future is Bright
This groundbreaking partnership is a testament to the quality of our product and the momentum we have built over the past year-plus. 
Alongside and in collaboration with you, our community, we've built a game the world's most historic horse racing brands and broadcast partners recognize as the leading tool in welcoming the next generation of horse racing fans to the world's oldest sport.
The Photo Finish™ LIVE team has worked tirelessly to create a game that captures the excitement of live horse racing, and this multi-year partnership — along with recent news that a Photo Finish™ 3D simulation of the Kentucky Derby will once again be featured during NBC's telecast of the iconic race — is a huge milestone for us.
Saddle up — Photo Finish™ LIVE is now the OFFICIAL home of the virtual Kentucky Derby.
Thank you once again to our incredible community for supporting us along the way. 
This is just the beginning.